What Is Lorde's Real Name?
One of 2013's biggest success stories was the young singer Lorde's meteoric rise to stardom. Her song "Royals" topped the charts that year and has become even more popular since it first hit the airwaves.
Still, the singer herself has become somewhat of a recluse in recent years, rarely speaking out in interviews, although she is reportedly working on new music. When she does, it will no doubt go over well, since the young artist has proven to be something of a genius — in terms of crafting her music as well as her public image as a celebrity.
When was Lorde born?
Lorde was born in New Zealand in 1996. At birth, her given name was Ella Marija Lani Yelich-O'Connor.
She has Croatian and Irish ancestors, providing her with a rich tapestry of influences to draw from. Along with her three siblings, Lorde was encouraged to read and write from a very early age and by the time she was five, she was working with a local drama group.
Not long after Lorde developed her love of the written word, she began expressing herself through songwriting and poetry. She started singing as a logical extension of her love for songwriting, and soon, her family realized that she was extremely talented.
Beginning around the year 2009, Lorde began performing at talent shows with her good friend, Louis McDonald. The duo received recognition, but in 2011, she started working with a songwriter named Joel Little — and it was then that her trajectory to success became fast-tracked. 
Why did Lorde change her name?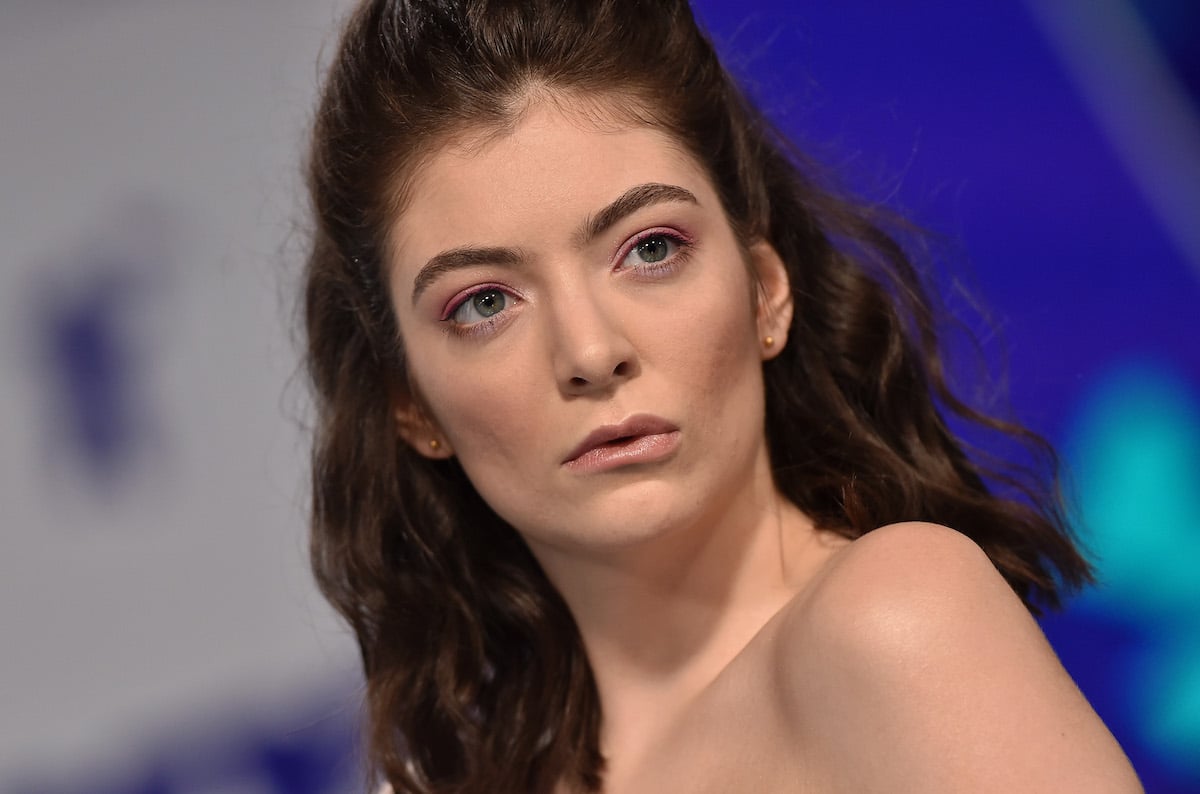 Around the time that Lorde started to experience some success in the music business, she decided to change her given name. Ella Marija Lani Yelich-O'Connor was a mouthful, undoubtedly — so she decided to assume the stage name Lorde.
As she later revealed, she loved the way that "Lord" sounded but she wanted it to look more feminine, so she added an "e" at the end. At the age of sixteen, the young woman had a whole new name as well as a brand-new stage identity.
In 2013, Lorde released her first EP, which featured the song "Royals." The anthem was to become Lorde's signature piece of music and it quickly topped charts all around the world.
In the years following, Lorde would collaborate with some of the biggest music producers and artists in the world, and work on exciting projects such as curating the soundtrack for the Hunger Games: Mockingjay, Part 1. She released her second studio album in 2017, and it became another critically-acclaimed piece of music, pushing the young artist to even greater prominence.
Lorde's concerts became legendary among her fans, full of incredible experiences and soaring musical perfection. It was clear that Lorde was in a class all of her own. She also didn't hesitate to march to the beat of her own drum, establishing her own unique look.
What's next for Lorde?
RELATED: When Will Lorde Release Her Third Album?
In 2018, Lorde seemed to dramatically disappear from the spotlight, cleaning up her social media accounts and becoming a much more private person. In spite of her apparent retreat from public life, she has stated that she is working on a third album and will return to the spotlight when the time is right.
In early 2020, Lorde posted a snippet of what seemed to be brand-new music, teasing fans and exciting critics that her new work could be even more exciting than what she has already released. One thing is for sure — Lorde will continue to things on her own time, and in her own, unique style.