What Is MCU Star Zoë Saldana's Husband, Marco Perego, Famous For?
What is MCU star Zoe Saldana's husband, Marco Perego, famous for? Inside the artist's history and the couple's relationship.
Zoë Saldana is well known for starring in the Marvel Cinematic Universe as Gamora. From the Guardians of the Galaxy franchise to multiple Avengers mash-ups, the combat-ready woman — who somehow falls for Star-Lord — has been a prominent presence in the landscape. Yet, she is known for a handful of roles outside of the MCU.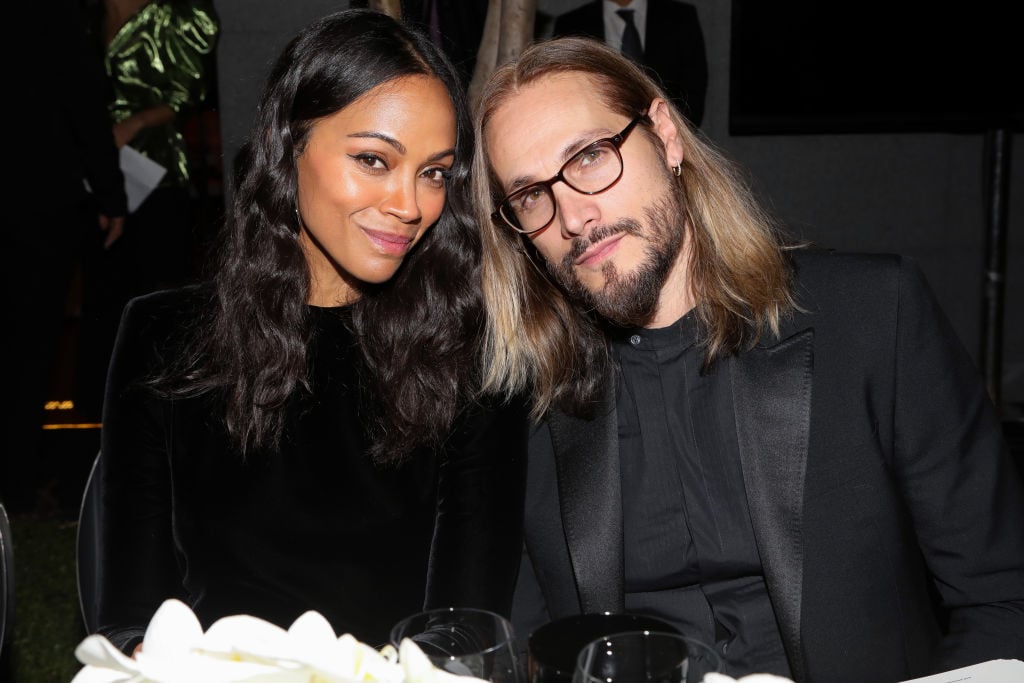 Zoë Saldana also starred in 2009's Avatar, and she appeared in Star Trek the same year. And, while the actress seems drawn to the sci-fi/fantasy side of acting, she has had experience with dramatic-leaning roles. Saldana has starred in The Words, Out of the Furnace, and Nina. However, despite her A-list celebrity status, she is not the only one in her household with a claim to fame. So, who is Zoë Saldana's husband, Marco Perego, and what is he most famous for? 
Who is Marco Perego? 
Marco Perego was born on March 1, 1979, in Salò, Brescia, Lombardy, Italy. He is a producer and a director, which is why his face may not be as familiar as Saldana's. While Saldana works in front of the camera, her hubby makes money working behind it. 
Marco Perego produced 2016's Black and White Stripes: The Juventus Story, and 2014's Me + Her. He also is behind Keyhole Garden, which is currently in post-production. Perego's work as a director includes Burn to Shine, as well as Keyhole Garden. Perego also appeared as an actor in the Alicia Keys Feat. Miguel video Show Me Love. However, Perego is also an established artist (outside the cinematic space). His paintings have been purchased by famous film producers and other members of the upper class; he is able to sell his work for thousands per piece.
While Perego may not boast the same celebrity status as his wife, Zoë Saldana, he is also making a name for himself in Hollywood — finding and landing projects that align with his passions. So, how did these two lovebirds wind up together? What's their story? 
What we know about Zoë Saldana and Marco Perego 
Zoë Saldana and Marco Perego have been married since 2013. The couple has three children together: Zen, Cy, and Bowie. Now a happily family of five, the couple met a while back. They stirred some dating rumors when they were spotted kissing at the premiere for Star Trek: Into Darkness, as OprahMag notes. However, they were reportedly friends for many years before the dating rumors started.
Zoë Saldana reportedly knew that Perego was the one from the start, and the two were married at a quiet and private ceremony in London in 2013. Today, they remain a happily married couple. Saldana is slaying on the screen and Perego is producing while also still working with the paintbrush. Both individuals are living their best lives and following their passion as artists. What beats this picture-perfect love story?