What Is Michael B. Jordan's Middle Name?
Find out what actor Michael B. Jordan's middle name is.
Michael B. Jordan is experiencing a career-high such as few other young actors have enjoyed. The talented star has worked in major film franchises and independent movies alike and has received acclaim for his ability to effortlessly "sell" any genre.
In 2020, Jordan was named as People Magazine's Sexiest Man Alive, earning him even more fans. Still, even Jordan's most devoted fans might not know one fun fact about the young star — the unique, fascinating story behind his middle name. 
How did Michael B. Jordan become famous?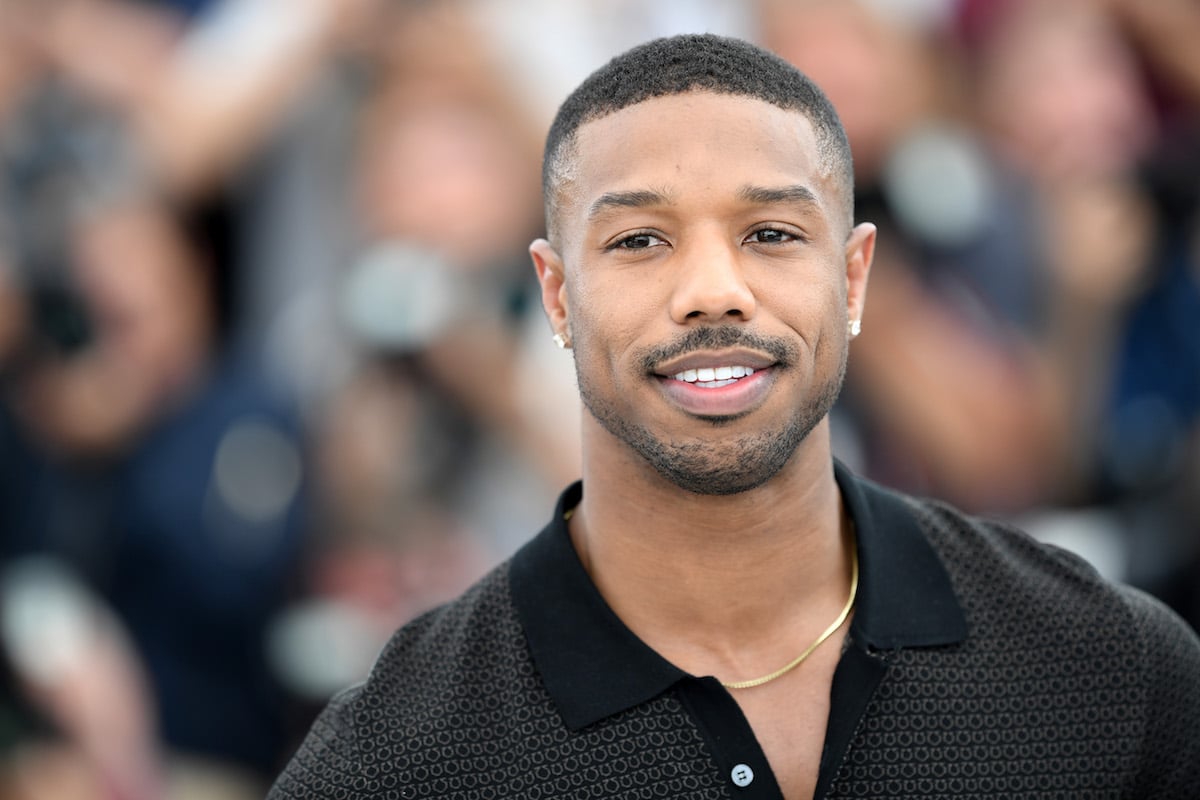 Jordan was born in California in 1987. One of three children, Jordan and his family moved to Newark when he was very young, where he attended high school.
As a young child, Jordan worked as a child model, appearing in campaigns for major brands such as Toys "R" Us and Modell's sporting goods. In 1999, Jordan began working as an actor, appearing in television shows like The Sopranos. 
His first high-profile work was in the hit television show The Wire, which earned him critical recognition. That role led to other big supporting parts, such as in shows like All My Children and Cold Case.
He also appeared in several music videos during the early 2000s, all while developing his acting resume. Over the next several years, Jordan mainly worked in television — but by 2013, he was able to make the transition to film stardom with a prime role in Fruitvale Station. 
Michael B. Jordan's best roles
After Jordan received positive press for his work in Fruitvale Station, he began looking for his next major film part. He experienced a brief career setback in 2015, when he appeared in the universally panned movie, The Fantastic Four.
Still, the bad reviews that the movie received didn't put a damper on Jordan's career prospects for long, and later that same year, he made waves in the movie Creed, where he played fictional boxer Apollo Creed's young, troubled son. Jordan went on to reprise the role in a 2018 follow-up, Creed II. 
Also in 2018, Jordan appeared in Black Panther, one of Marvel's biggest blockbusters. Although he portrayed an emotionally conflicted villain, Jordan still became a fan-favorite, cementing his status as Hollywood's next "it" star. 
What is Michael B. Jordan's middle name?
Jordan has remained humble, charming, and grateful during his ascent to stardom. The young star frequently makes headlines but doesn't let it go to his head.
Certainly, some of this could be attributed to his upbringing, but Jordan's middle name could also be responsible for bringing him some luck as well. According to Popsugar, the "B" in Jordan's middle name stands for Bakari, an African-inspired name that means "noble promise."
These days, Jordan is still working hard on his craft, and can be seen next in the high-profile project Without Remorse, playing a Navy SEAL. While COVID-19 has delayed the release of the highly-anticipated film, there's no doubt that fans will be lining up to see Jordan in his latest venture, when it does hit theaters.
Jordan's personal life is also looking up — the young star was recently linked to Lori Harvey, Steve Harvey's daughter. The two have been going back and forth over Instagram in recent weeks, revealing their deeply personal names for each other, and thrilling fans with their sweet love story.
The future is bright for Jordan, an actor who has proven his talent again and again.