What Is Michael Carbonaro's Net Worth?
Improv artist and magician Michael Carbonaro is truly an American success story. Born into humble beginnings, Carbonaro was able to parlay his natural ability at entertaining with his skill at performing magic and has been able to carve out an incredibly successful career in both stage and television.
His TV show The Carbonaro Effect premiered in 2014 on truTV and has been a resounding success with viewers of all ages.
Read on to learn how Carbonaro got started in magic, what his TV show is about, and what his surprising net worth is. 
When was Michael Carbonaro born?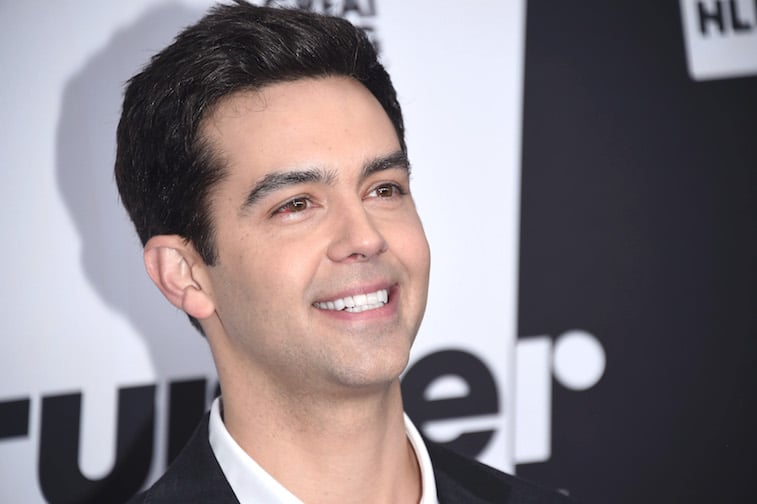 Michael Carbonaro was born in 1976 in Oakdale, New York. Neither of Carbonaro's parents were in the entertainment industry – his father worked as an electrician and his mother put in long hours as a nurse.
They undoubtedly instilled in their son the value of hard work as well as education, for Carbonaro knew that he wanted to attend college at a young age. He perfected his skills as an amateur magician while still a teenager, and used the money that he earned from performing magic shows towards his college tuition.
Carbonaro worked as an actor starting in the early 2000s and appeared on TV shows such as All My Children, Guiding Light, Chappelle's Show, 30 Rock, CSI: Miami, and was a longtime collaborator on The Tonight Show with Jay Leno.
He also has had a successful career in films, with credits in movies like The Empath, A Tale of Two Pizzas, and The Trouble with Barry.
While Carbonaro was making his way in Hollywood, he always maintained his love for magic, and in 2014, he would truly explore it with the groundbreaking TV show The Carbonaro Effect. 
What is 'The Carbonaro Effect' about?
In April 2014, the very first episode of The Carbonaro Effect premiered on truTV. The show was a true original when it first aired, a hidden/camera practical joke reality series hosted by Carbonaro himself. The brilliance of the show comes from the fact that all the pranks and tricks are performed on people in everyday, normal situations, such as grocery store clerks and receptionists at doctor's offices.
The Carbonaro Effect has become incredibly successful and continues to air on truTV to this day. Now in its fifth season, The Carbonaro Effect has also spawned a series of specials called The Carbonaro Effect: Inside Carbonaro, where the host reviews classic episodes of the show while revealing behind the scenes facts and introducing special bonus scenes.
The show has truly allowed Carbonaro's charm and personality to shine through, and The Carbonaro Effect is undeniably hilarious entertainment. 
What is Michael Carbonaro's net worth?
These days, Michael Carbonaro focuses the majority of his time working on The Carbonaro Effect. With the level of success that he has earned from the show, it seems likely that he will continue to build his passion project for years to come. The show has also been very financially lucrative for Carbonaro, and his net worth is an impressive $500 thousand.
Although Carbonaro is a relatively private individual when he's not pranking total strangers on TV, he gave an interview in 2018 where he talked about the unprecedented success that he has found with The Carbonaro Effect.
He revealed that he "can't believe" the show has gone on so long, but it's clear that he's having a blast performing his illusions on-camera. For fans of Michael Carbonaro and The Carbonaro Effect, however, all of his fame is definitely well-deserved. 
Stay tuned to Showbiz Cheat Sheet for all the latest Michael Carbonaro news!