What Is Miley Cyrus' Age and How Long Has She Been Famous?
Though her fame didn't skyrocket until Hannah Montana premiered, Miley Cyrus has been in the spotlight most of her life. Here's where it all began.
A crossover star with undeniable talent, Miley Cyrus is one of the rare celebrities that has managed to survive child stardom and emerge with a strong, inspiring career. Whether she's making headlines for her racy outfits, her longtime relationship with Australian heartthrob Liam Hemsworth, or her plethora of animal friends, Miley Cyrus has become a force to be reckoned with at a very young age.
Miley Cyrus's Disney beginnings
It's been 8 years since the last episode of #HannahMontana aired?! Whoa. And to think… @MileyCyrus already had met her future husband at that point ❤️ pic.twitter.com/5BX71GLPpG

— Mike Adam (@MikeAdamOnAir) January 18, 2019
Miley Cyrus was born on November 23rd, 1992, to Nashville star Billy Ray Cyrus and mother Tish Cyrus. She showed an affinity for music at a very young age, and before her tenth birthday, she had determined that she wanted to be an actress. Around the time of her eleventh birthday, Cyrus auditioned and won the role of Hannah Montana in the Disney Channel series.
The show was an instant hit and relied heavily on Cyrus's skills as a performer. In the show, Cyrus would sing, dance, and act her way to teen idol status, and in 2006 she toured with the popular act The Cheetah Girls, performing songs from the first season of Hannah Montana. While she was selling out stadiums as the character from her hit TV show, Cyrus was also hard at work on her own music. Hoping to help her fans see beyond her Disney channel image, Cyrus released the album Breakout in 2008. The album was an immediate hit, and critics commended Cyrus for her vocal range and ability. That same year, she lent her voice to the animated movie Bolt, opposite John Travolta.
Cyrus's bold new image
At the young age of 26, Miley Cyrus is no stranger to controversy. In 2008, before her sixteenth birthday, photos of Cyrus in her underwear were leaked online, and even though Cyrus did not release the images herself, she received a barrage of negative press. The year 2010 was the advent of her more mature image, and in many of her concerts, she performed dancing around a pole, which drew some criticism. It wasn't all negativity that year, however – 2010 saw the filming of the Nicholas Sparks film The Last Song, which paired Miley Cyrus with Liam Hemsworth. The two started dating and would go on to break up and get back together several times over the next eight years, finally tying the knot in late 2018.
In 2013, Miley Cyrus started working on more hip-hop style music and cut her long hair into a blonde pixie cut. The message was clear – Cyrus didn't want to be viewed as a little girl anymore. She released her hit single Wrecking Ball, which showed Cyrus swinging naked on a giant wrecking ball, and was open with her fans about her regular marijuana use. She received even more shocked responses from fans and critics when she performed with Robin Thicke during the 2013 MTV Video Music Awards. Her twerking and sexualized use of a giant foam finger made many watchers uncomfortable and prompted a slew of memes.
A child star success story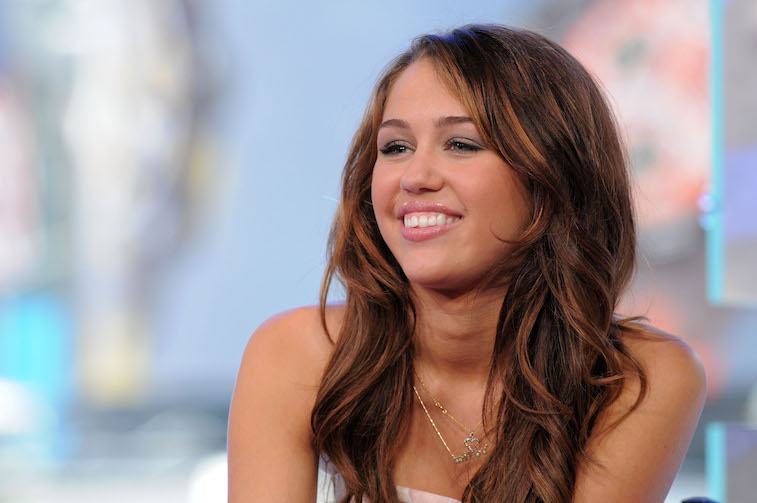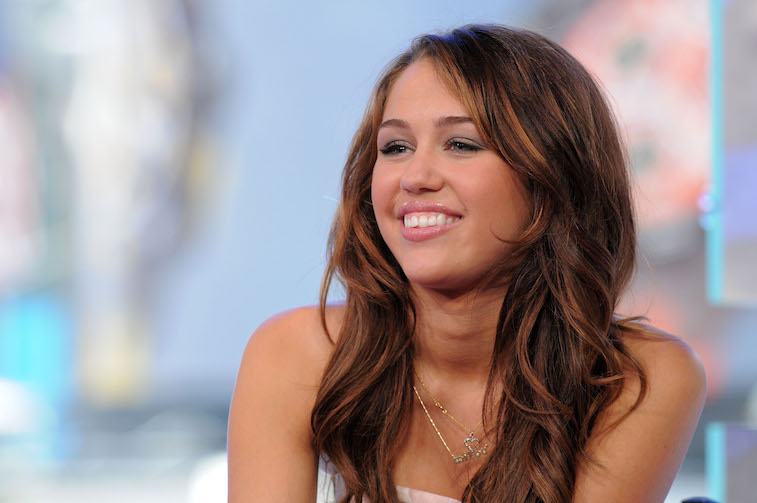 In spite of the controversy and drama, Cyrus's talent cannot be stopped. With a net worth of over $160 million and a commitment to charitable causes, including being an outspoken advocate for LGBTQ youth, Cyrus has earned a reputation for kindness and compassion. She's also experienced good luck in love. Even after several very public relationships during her break with Liam Hemsworth, including Patrick Schwarzenegger, she reunited with her Australian love and they got married in December 2018.
She has been a star since she was eleven, and Miley Cyrus is showing no signs of slowing down anytime soon!