What Is Natalie Portman's Real Name?
Natalie Portman is one of the most celebrated actresses of her generation. She effortlessly made the transition from big-budget movies like Star Wars: The Phantom Menace to deep, emotional dramas such as Black Swan. Fiercely intelligent and daring in her professional choices, Portman also chooses to keep her personal life very private. There is a lot that fans might not know about Portman, including the decorated star's name at birth.
When was Natalie Portman born?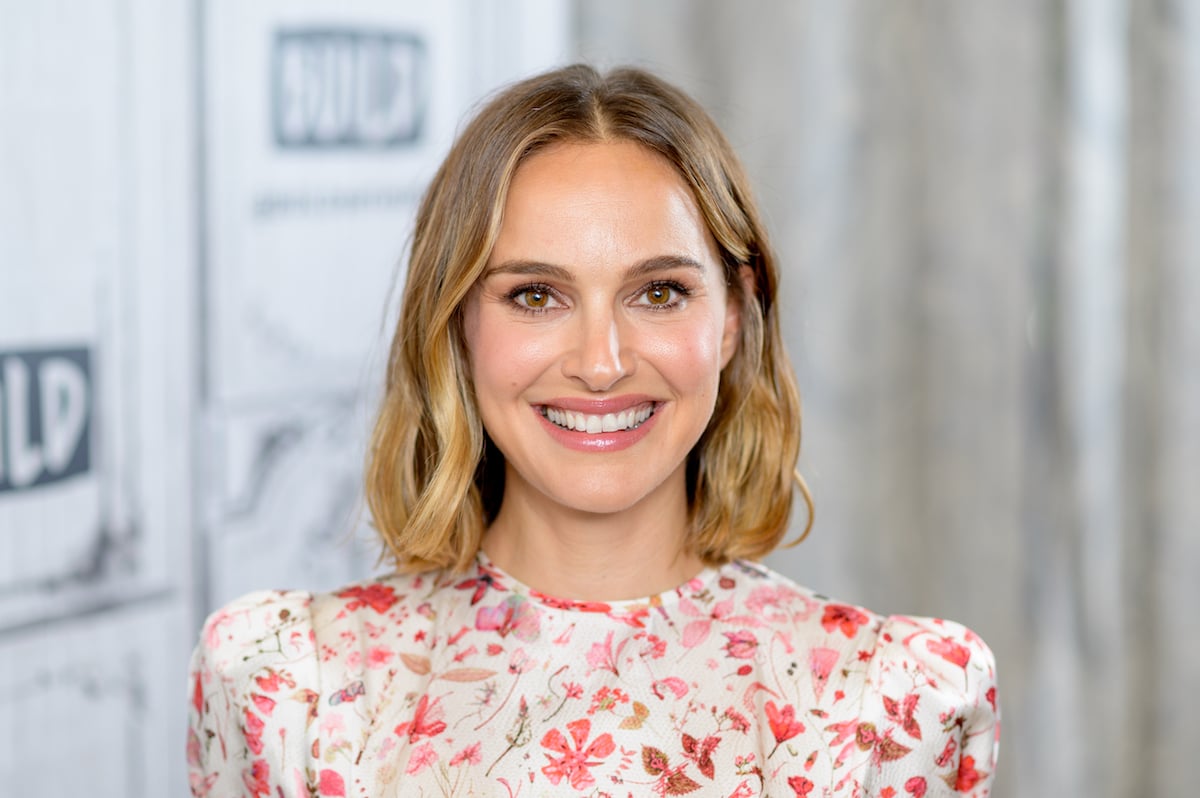 Portman was born in Jerusalem in 1981. When she was a child, Portman's family moved to Washington, D.C., where they lived for a time. She was very ambitious and intelligent as a child and studied everything from the Hebrew language to dance while in school.
At the age of 10, Portman was "discovered" by a talent agent who noticed her incredible beauty and told her that she should pursue modeling. While Portman declined the offer to model, she did decide to start acting, performing in a series of off-Broadway plays.
In 1994, Portman made her first major onscreen appearance when she starred in the intense, challenging drama, Léon: The Professional. Portman received acclaim for her performance, and critics praised her ability to easily portray a mature character in spite of her young age.
Portman's next major role was one that would make her a household name — playing the character of Queen Amidala in Star Wars: The Phantom Menace. She went on to reprise her role in two more Star Wars films, all while continuing to act in other projects.
Natalie Portman worked under her given name for a while
RELATED: Natalie Portman's Oscar 'Protest' Dress Is Being Slammed For Being Hypocritical
Unlike most child actors, Portman was able to easily make the transition from younger parts to more adult ones. She never suffered any public breakdowns, and perhaps most impressively of all, was able to continue her education all while building a career that remains the envy of many in Hollywood circles.
A lot of this can be attributed to Portman's parents. Portman's mother worked as her agent in the early years of her career, while her father maintained a career as a prominent gynecologist.
Portman's birth name is Natalie Hershlag, and while she worked under that name at the start of her career, around the time that she was cast in Léon: The Professional, she decided to assume a new last name — Portman, after her paternal grandmother. She has gone by the name Natalie Portman for her professional projects ever since, even after marrying dancer Benjamin Millepied in 2012.
What is Natalie Portman doing now?
In 2011, Portman appeared in Thor, a big-budget film from Marvel Studios. The film earned Portman even more fans, and she has since reprised the role in several other major Marvel films. She will be returning as the character of Jane Foster in the highly-anticipated new film, Thor: Love and Thunder.
In addition to her work in movies, Portman has worked tirelessly on behalf of many social justice causes, including women's rights and representation for minority groups in Hollywood.
Portman and her husband have two children, and while the actress has worked hard to keep her children out of the spotlight, she has talked openly about the challenges of raising a family in Hollywood. She rarely appears at industry events and is a well-known activist for vegan causes and animal rights.
All in all, Portman might be one of the most shining success stories in Hollywood, a former child star who has managed to reach the pinnacle of fame in her industry.