What is Netflix's 'La Reina del Sur' Based on and Does Star Kate del Castillo Regret Her Involvement with 'El Chapo'?
Kate del Castillo is seeing tremendous success with telenovela La Reina del Sur, now in its second season on Netflix. The new season finds del Castillo's character, Teresa Mendoza, nine years after everything that had taken place in the first season.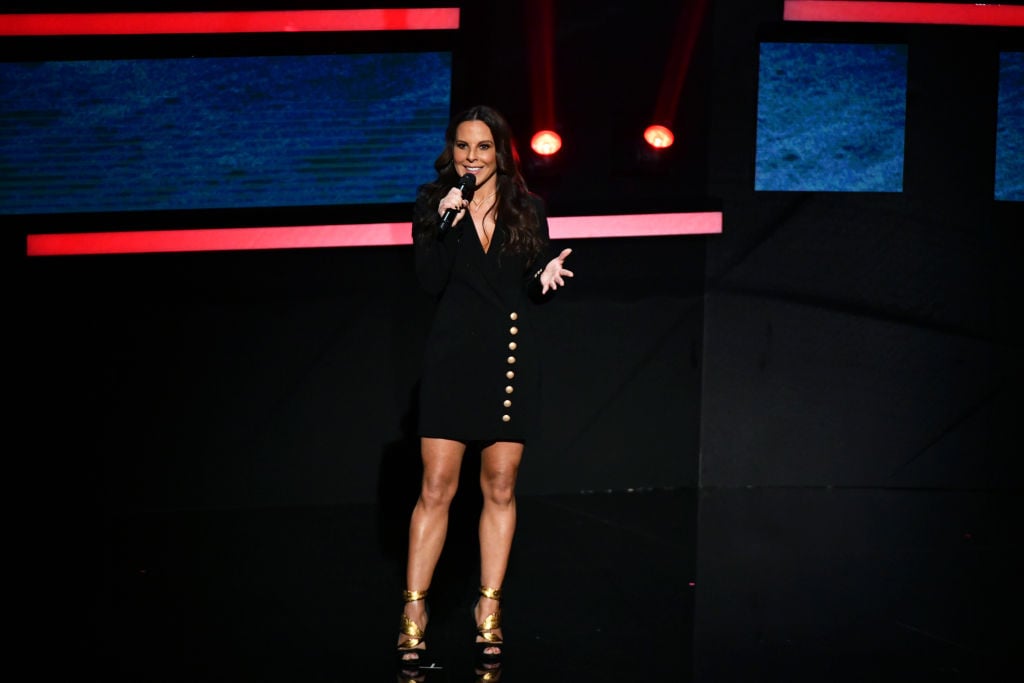 Protected from the world, Teresa lives at the start of season 2 in Tuscany enjoying her anonymity. She's forced to go back to her drug trafficking ways again when her daughter is kidnapped.
Find out what this blockbuster series is based on, and in real life, if actress Kate del Castillo wishes she'd never crossed paths with drug kingpin Joaquín 'El Chapo'  Guzmán.
The book that 'La Reina del Sur' is based on
La Reina del Sur is based on the book of the same name by Arturo Pérez-Reverte. It is supposedly based partly on the life of Sandra Ávila Beltrán, a Mexican drug cartel leader, nicknamed 'La Reina del Pacífico' (The Queen of the Pacific) by the press. 
Pérez-Reverte opened up to USA Network in 2016 about the character of Teresa in La Reina del Sur.
"She's a woman in enemy territory. All women are in enemy territory for centuries, but in this case, this is particularly accentuated because the drug-dealing world is a very machista hostile environment. . . The challenge is for [Teresa] to do more than what men do in those circumstances and for her to become the boss of men. That was the original challenge of the novel."
Pérez-Reverte also revealed how he was able to write so accurately and authoritatively on the world of drug dealers.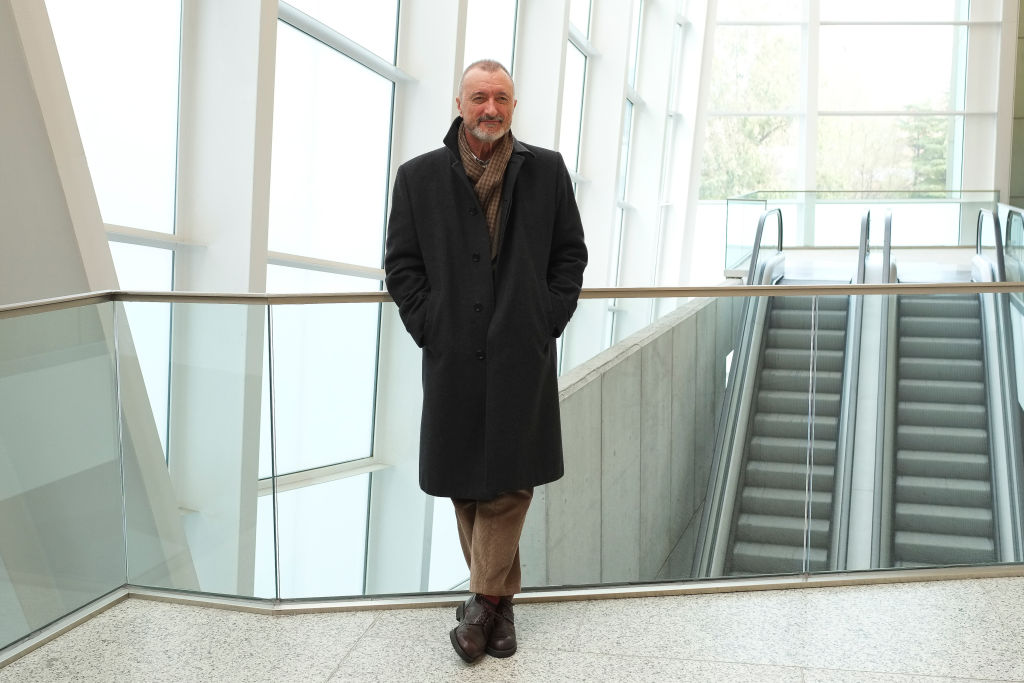 "I am familiar with the violence of the drug world because for 21 years, I was a reporter in conflict-laden places. Violence is familiar to me and I'm also familiar with women as victims of violence. I didn't base [Teresa] off any specific person for this character."
'Queen of the South'
Pérez-Reverte also wrote Queen of the South, the USA Network series based directly on La Reina del Sur. The English-language version of the series was created to fill the gap in between the 9 years between seasons 1 and 2 of the Spanish language telenovela.
A huge hit in its own right, Queen of the South follows a character by the same name, Teresa (Alice Braga), a queenpin.
Executive producer David T. Friendly told Vanity Fair in 2016 that when he discovered La Reina del Sur, he knew he had to make a series out of it. He reached out to Telemundo, which told him he'd have to get the rights from the novel's author.
According to Friendly, getting Arturo Pérez-Reverte's approval was brutal.
"For about a year, literally, I spoke to his agent in Spain every day begging him to let me make an offer for the English rights to the book. I thought it was a terrific story. They got tired of my phone calls, I think, so they allowed me to option the book."
'La Reina' and 'El Chapo'
In 2015, Kate del Castillo orchestrated a meeting between actor Sean Penn and Joaquín 'El Chapo'  Guzmán, who had contacted her to help him get a biopic about his life made.
The meeting opened up a world of pain for del Castillo. Afterward, she had to flee Mexico, due to the authorities wanting to know how on earth she had had access to the dangerous criminal without alerting them of his location. She was finally able to return when Mexico elected a new president.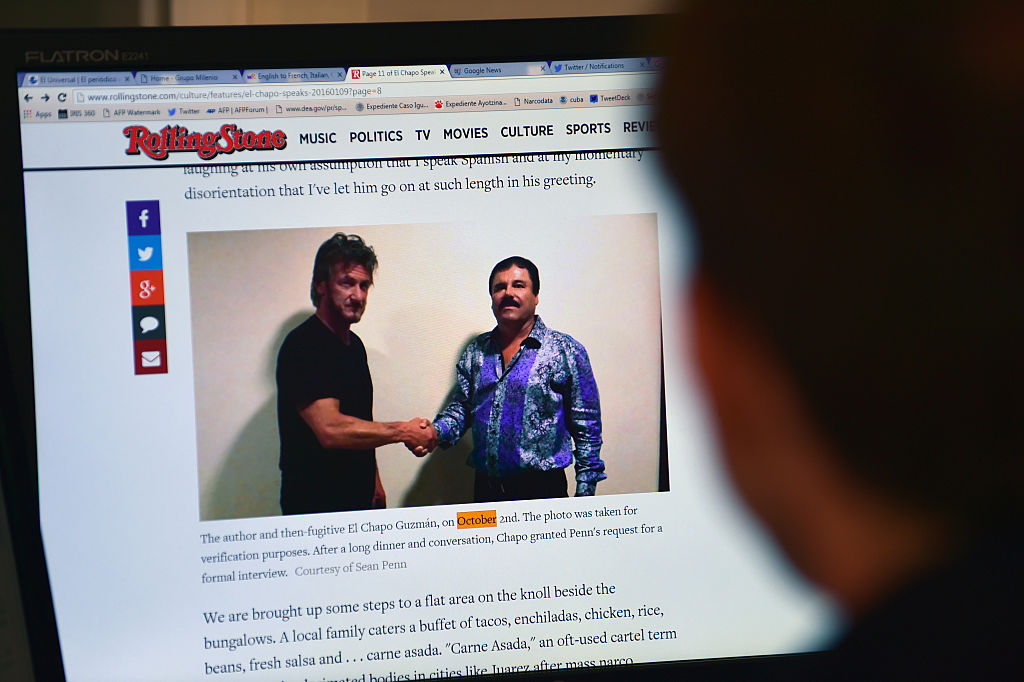 Penn published an article in Rolling Stone about his interview with Guzmán. Later, he and del Castillo disagreed publicly in a he said/she said of who said and did what in their interaction with Guzmán. It was even unearthed that del Castillo and Penn had had sex during their brief time together. But shortly after the secret meeting, Guzmán was arrested.
Del Castillo has no regrets
This all changed del Castillo's life. Her texts with El Chapo were printed in newspapers, she was accused of money laundering, and, as a result, she stayed in Los Angeles for nearly three years.
She told Variety earlier this year, "That was an episode of my life that I do not regret at all. It was an experience I will keep in myself and will last forever. I regret that I didn't follow my instincts in many ways."
"I didn't work for a long time because of my little thing. I'm no Angelina Jolie. I don't earn that kind of money. For me, it was kind of tough to pay all the lawyers in America and in Mexico without a job."
Read more: Netflix Doc Spotlights Hot Yoga Guru Bikram Choudhury, But Where is He?