What Is Offset's Real Name?
Many fans know the rapper Offset best for his relationship with the hitmaking pop star Cardi B. Additionally, as a member of the hip hop group Migos, Offset has released several hits of his own — all while staying at the forefront of pop culture. Although he has been the subject of some controversy, most notably for his legal issues and for the reported problems in his romance with Cardi B. Still, to millions of fans, Offset is one of the most vibrant forces in the music industry, capable of producing catchy, entertaining songs.
What is Offset's real name?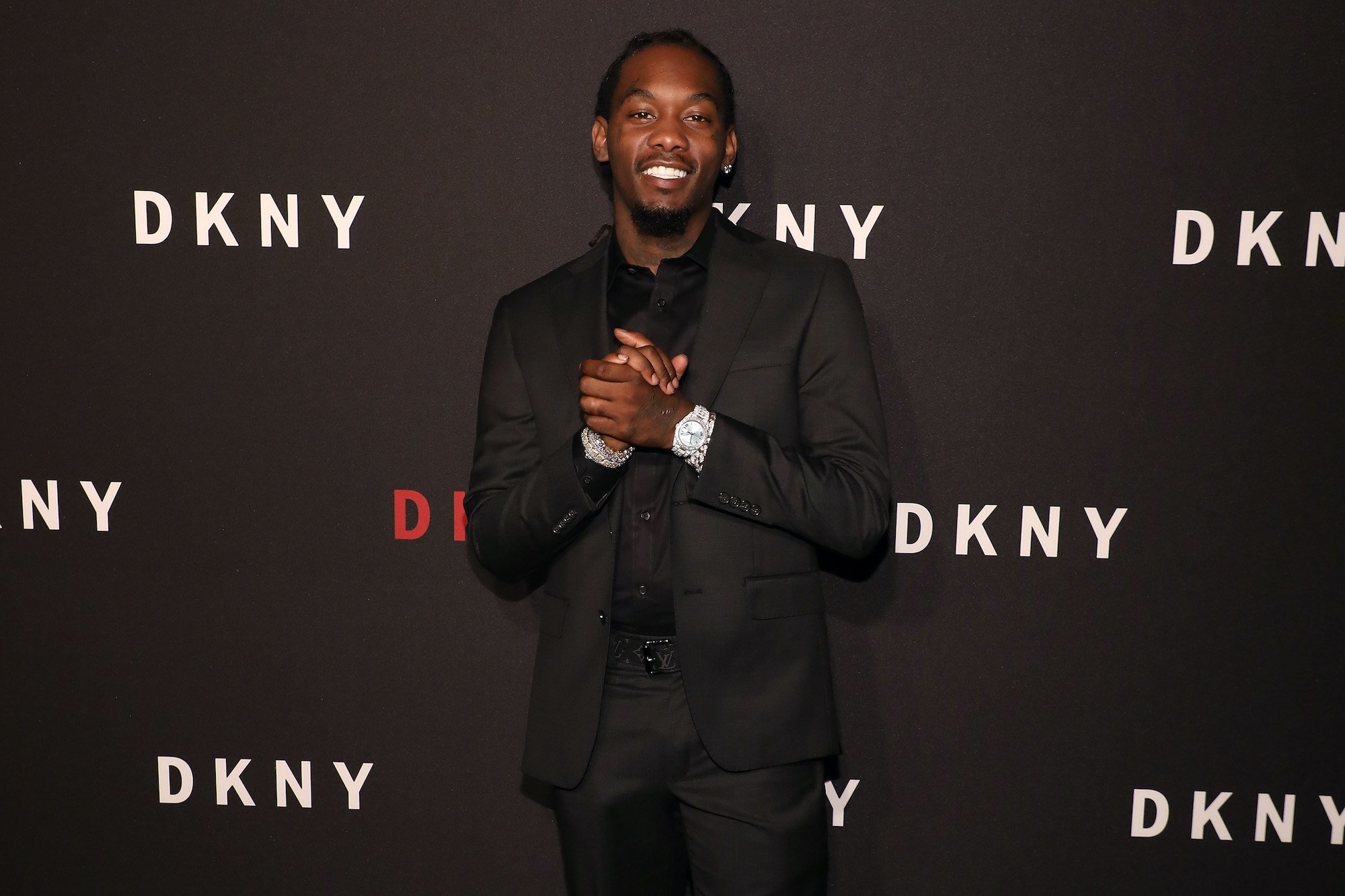 Offset was born in Georgia in 1991. At birth, the future superstar was given the name Kiari Kendrell Cephus. With such an interesting name, it is no surprise that he would go on to become rap royalty — but for much of his early life, he was raised in normal, middle-class surroundings.
In 2008, Cephus formed the hip hop group Migos, along with Quavo and Takeoff. The three share a close link in real life, with Offset being Quavo's cousin, while Quavo is Takeoff's uncle. As to how the trio chose the name Migos for their group, Quavo and Takeoff explained in a 2013 interview that "we always ran together on the North side, as Migos, as boys."
It took several years before Offset made it big in the Migos, with their 2013 single "Versace" gaining critical and commercial recognition. They released their debut studio album Yung Rich Nation two years later, but it wasn't until 2017 that Migos really topped the charts, with the song "Bad and Boujee." The tune went viral, earning the group many fans.
Offset is a popular solo artist as well as a member of Migos
By 2017, Offset and Migos were a major presence in the music scene. Fans around the world jammed to their music, and big-name artists clamored to work with the trio. Even as the popularity of Migos skyrocketed, Offset decided to branch out on his own and work on solo projects. I
n early 2019, he released his solo album, Father of 4. The album featured the single "Clout," which he performed with his romantic partner, Cardi B. The two's relationship has made headlines many times over the past few years, with their on-off romance captivating fans. 
It is that romance that has caused some raised eyebrows, with claims of abuse and cheating surrounding Cardi B and Offset in recent years. Through it all, they have maintained that they are very much in love, and willing to work through any of their issues for the sake of their love — and for their young daughter, Kulture. Offset also has three other children, in addition to his daughter with Cardi B.
Offset has many varied interests
In addition to his musical ventures, Offset has collaborated on a number of innovative projects. He has consistently evidenced an interest in fashion, and he has starred in fashion campaigns for designers such as Bryce Barnes and Lavati. Offset has also acted in several TV shows, including a much-hyped appearance in the series Atlanta.
These days, Offset remains mostly focused on his music, and on his growing family with Cardi B. He's come a long way since his days in the Georgia suburbs — and reportedly, he has a net worth of around $16 million. It seems very likely that as the years go on, he will continue to become ever more popular. Stay tuned to Showbiz Cheat Sheet for all the latest entertainment news!
RELATED: This Is Why Cardi B Decided to Forgive Offset After He Cheated on Her