What Is Queen Elizabeth II's Last Name?
In just about every news article, you've probably seen Queen Elizabeth II, Prince William, Prince Harry, and all the other royals referred to by their first names. But is that because everyone knows them so well, or is it because they literally don't have last names?
The answer isn't as simple as you'd think. The royal family follows tradition when it comes to using last names just like they do with everything.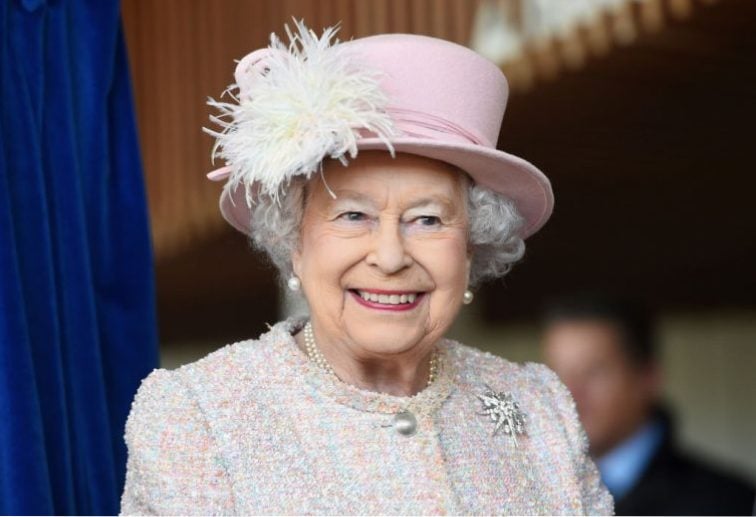 What is the royal family's last name?
According to the royal family website: "Members of the Royal Family can be known both by the name of the Royal house, and by a surname, which are not always the same. And often they do not use a surname at all."
Technically, the last name of any royal family member can be Mountbatten-Windsor. So you could call Prince Harry by the formal-sounding Henry Charles Albert David Mountbatten-Windsor and refer to his wife as Rachel Meghan Mountbatten-Windsor. But the whole point is you don't have to because their first names are so recognizable on their own.
Their last names don't always stay the same
Since royal family members get their last names from their titles, that means those names could change. Prince Harry and Prince William were known as Harry Wales and William Wales while they were in school and in the military because of their father's title, the Duke of Wales. Prince George is currently called George Cambridge at school because right now his father Prince William is the Duke of Cambridge.
Does Queen Elizabeth have a different last name?
Queen Elizabeth was born to the Duke and Duchess of York, the future King George VI and Queen Elizabeth the Queen Mother. At the time of her birth, she was called Princess Elizabeth Alexandra Mary Windsor. She was born into the house of Windsor, so if she ever got referred to by last name (which of course wasn't necessary), it would be Windsor at that time.
The royal family changed their name
Before 1917, Queen Elizabeth's grandfather King George changed his name to Windsor to disassociate from Germany following the anti-German feelings during World War I. When Queen Elizabeth married Phillip Mountbatten, she added his last name to her own in a hyphenated form.
Today, Queen Elizabeth II's offspring and their children use the last name Mountbatten-Windsor if they need to – which they usually don't. The royal website says this: "It was therefore declared in the Privy Council that The Queen's descendants, other than those with the style of Royal Highness and the title of Prince/Princess, or female descendants who marry, would carry the name of Mountbatten-Windsor."