What Is Queerbaiting and Is 'Killing Eve' Guilty of It With Villanelle and Eve?
Killing Eve has many fans all over the world. They come from different backgrounds, of course, but one section of fans that really relate to and root for the show are from the LGBTQ community. A major reason is Villanelle's obvious bisexuality but also the deepening infatuation between Villanelle and Eve, who both feel that mutual pull toward each other. But is that attraction bait to get fans to root for a relationship that will never be? While queerbaiting could have been an argument around Season 2, did the most recent season change that? [Spoiler alert: Spoilers ahead for Killing Eve's Season 3 finale].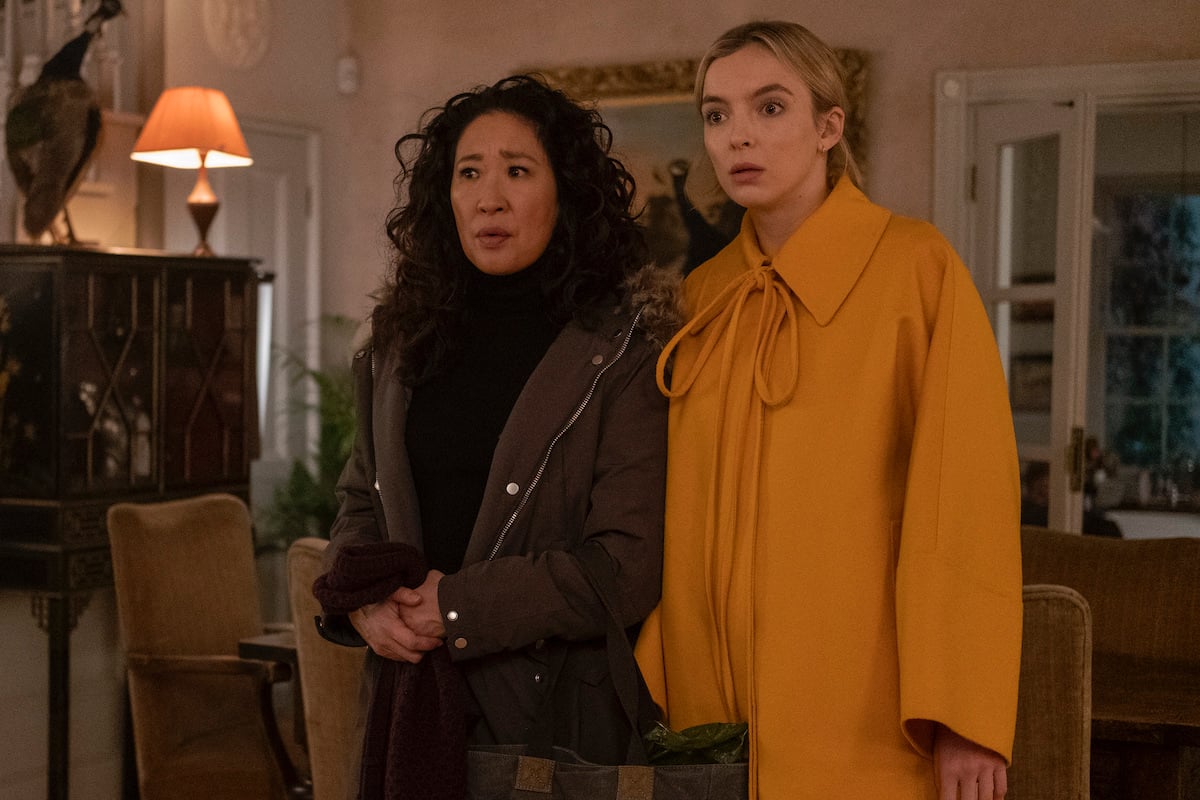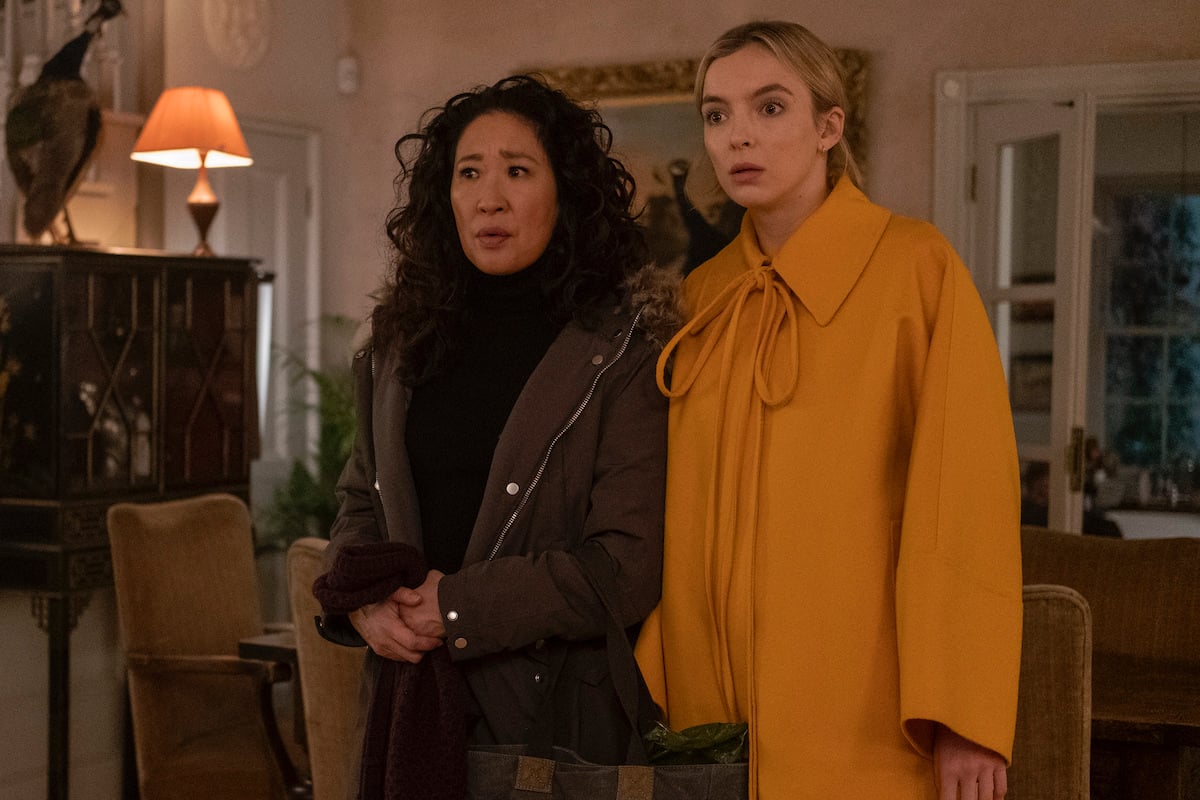 What is queerbaiting? 
To put it plainly, queerbaiting is when a television show or movie pits two same-sex characters together with a whole lot of LGBTQ subtext, but they're actually heterosexual. Often this is to reel in LGBTQ audiences and get fans excited over a possible same-sex relationship, only to not follow through. This could be because they don't want to lose homophobic members of their audience, among other reasons.
Examples of this in the past are Jane Rizzoli and Maura Isles in Rizzoli & Isles,  Beca and Chloe in Pitch Perfect, or Sherlock Holmes and John Watson in Sherlock. This is different than fans wanting two same-sex characters to be together despite little to no context. This includes Paris Geller and Rory Gilmore from Gilmore Girls or Yara and Daenerys from Game of Thrones. Although, you can easily argue that that last pair had some meaningful, longing looks. But, we digress. 
Last year, Sandra Oh's comments made some fans think 'Killing Eve' was playing out the gayness of their characters for show
To bring it back to Killing Eve: is the show guilty of doing this? Well, in an interview with Gay Times UK last year, star Sandra Oh seemed to "dismiss" the blossoming romance between the two characters. They wrote that Oh said a relationship between Villanelle and Eve wasn't a "focus or a message" on Killing Eve.
"You guys are tricky because you want to make it into something… but it just isn't," Oh said. "That's also why I think sexuality and discovery of the wider reaches of sexuality is the theme of the show – why it's interesting to people. It's not one thing or another."
It seems like her two statements are a little contradictory. Plus, her comments made fans angry; they started to accuse the show of queerbaiting, according to Vice. Oh does go on to say that Eve is questioning her sexuality, which is obvious on-screen, and that that, along with the "fluidity" of sexuality, is the part people relate to. 
"We are not saying one thing or another because people are not one thing or another," she continued on that topic. "I'm only going to focus in on the truth of what we are doing."
Again, it seemed like Oh was suggesting the focus shouldn't be on "Will Villanelle and Eve get together" but more so, "What does Eve's experience look like when it comes to sexuality?" Because if you have two eyes and watch the show, the sexual tension between Villanelle and Eve definitely seems to be evident.
But by the end of Season 3, it's very obvious there's no bait here
Regardless of what Oh said before Season 2 premiered, by the end of that season Villanelle and Eve were a duo, working together for MI6 and closer than ever. In the finale, they very nearly ran away together. If Eve hadn't felt betrayed by Villanelle making her kill Raymond, a member of the Twelve and her former handler, they definitely would have. 
So, if that didn't prove that the show wasn't baiting audiences with a relationship between the two, the growth of Villanelle in Season 3 certainly should put that to rest. Villanelle's remorse for being a serial killer, following her murder of her mother, is in stark contrast to her mindset in Season 1. And Villanelle telling Eve she loved her at the end of Season 2 — which Eve replied, "You don't understand what that is" — is completely different from the person who is ready to let Eve go on the bridge in the Season 3 finale. 
Their conversation on the bridge in London is a massive turning point in their relationship. They're speaking as equals and really looking at where they've been. Can they keep going? Eve asks how to make it stop, and Villanelle gives her a way out. She wants to free Eve, and it's probably the most selfless thing Villanelle has done on the show. With Eve turning around at the end on her own accord, it shows that the possibility of them finally getting together is right there on the table. 
There's always the possibility that they might not stay together or that it might not end well, which it probably won't. However, to say that the show is just pitting them together for marketing, at this point, is not the case. Their feelings are in the open and they're too connected to argue otherwise.