What Is Rapper Pusha T's Real Name?
Rapper, songwriter, and businessman Pusha T is one of the most popular personalities in the music industry. He's been working in music for the past several decades and launched into a very successful solo career close to ten years ago.
Pusha T has collaborated with major artists such as Kanye West and Rick Ross, but for many fans, he remains the top draw. As popular as he is with both fans and critics, there is much about his early life that remains fairly unknown.
When was Pusha T born?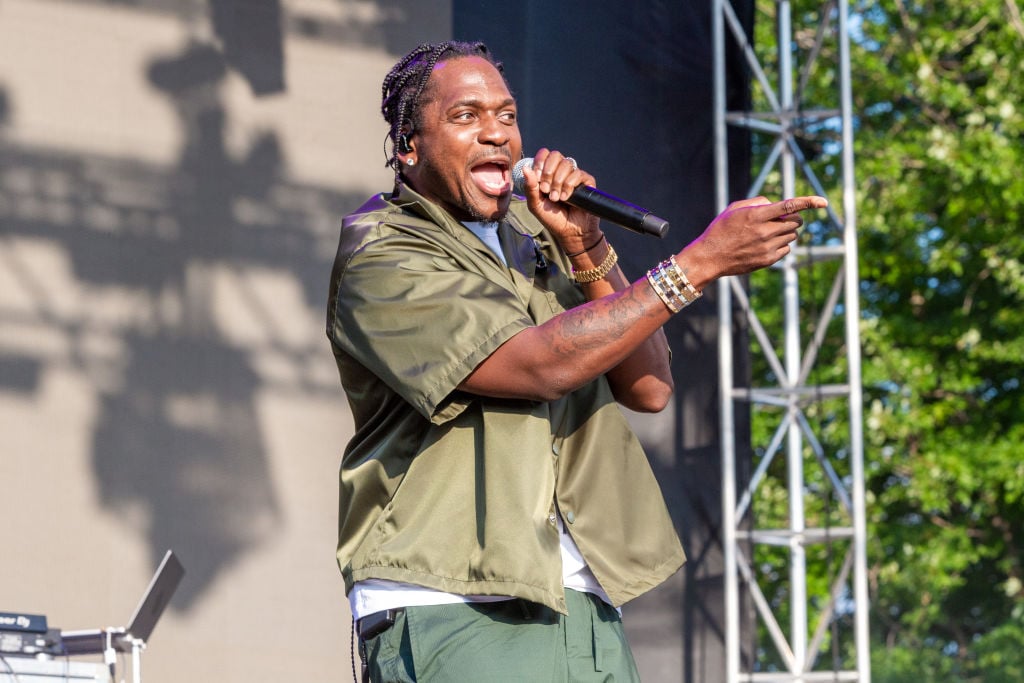 Pusha T was born in 1977, in The Bronx area of New York City. At birth, the now-famous rapper and music producer was given the name Terrence Thornton, which he used for several decades until he started to get serious about his musical career. When he was still quite young, Thornton moved with his family to the state of Virginia, where he spent the remainder of his youth.
In the early '90s, Terrence Thornton became very interested in hip-hop, and he along with his brother, Gene Thornton, formed a group known as Clipse. It didn't take long before Clipse started attracting attention from all the right people. In 1997, Pharrell Williams helped the young men establish a recording contract with the music label Elektra Records.
Clipse would hop from record label to record label several times over the next few years, and although the group would achieve national prominence, they decided to go on indefinite hiatus in 2010. Pusha T, as he was then known, would go on to establish his own extremely successful solo career.
How did Pusha T become famous?
After Clipse disbanded in 2010, Pusha T didn't waste any time getting to work as a solo artist. He began working with Kanye West on his bespoke record label and also released his debut solo mixtape in early 2011. Throughout the next several years, Pusha T worked closely with West on a wide variety of musical projects and also collaborated with other big-name musical acts such as the rock band Linkin Park, Big Sean, Chris Brown, and Kendrick Lamar.
By this time, Pusha T was a name known all around the world. Fans loved his versatility and were inspired by his partnership with West. In October 2013, he released a solo album called My Name is My Name. The album became a worldwide hit and featured collaborations with many of his industry friends. In 2018, Pusha T released his latest album produced by Kanye West titled Daytona – however, as eagerly anticipated as the album was by fans, it caused a great deal of controversy.
Numerous controversies
Likely due to his partnership with the always-controversial Kanye West, Pusha T has made the headlines a few times with his artistic choices. Most notably, the Daytona album received a great deal of backlash from critics due to the choice of artwork on the album cover.
The cover featured a photograph of what was believed to be the late artist Whitney Houston's bathroom, with drug paraphernalia on full display. While many believed that the cover was tasteless and inappropriate, a few people, including Houston's own nephew, spoke out to defend Pusha T and West's decision to use the photo.
Pusha T has also been involved in a few feuds with other artists, including Lil Wayne and Drake. Still, his talent has managed to rise above the controversy and provocative headlines and he remains a relevant, interesting artist to this day.