What Is 'Rizzoli & Isles' Star Angie Harmon's Ex-Husband Famous For?
Angie Harmon is best known for playing Rizzoli in the former primetime show Rizzoli & Isles, yet many also remember the actress for playing Ronica Miles in Agent Cody Banks. She also worked as a professional model before transitioning into the acting world. Though Rizzoli & Isles was the actress's most recent major turn, she grew comfortable with crime television years before, playing Abbie Carmichael in Law & Order.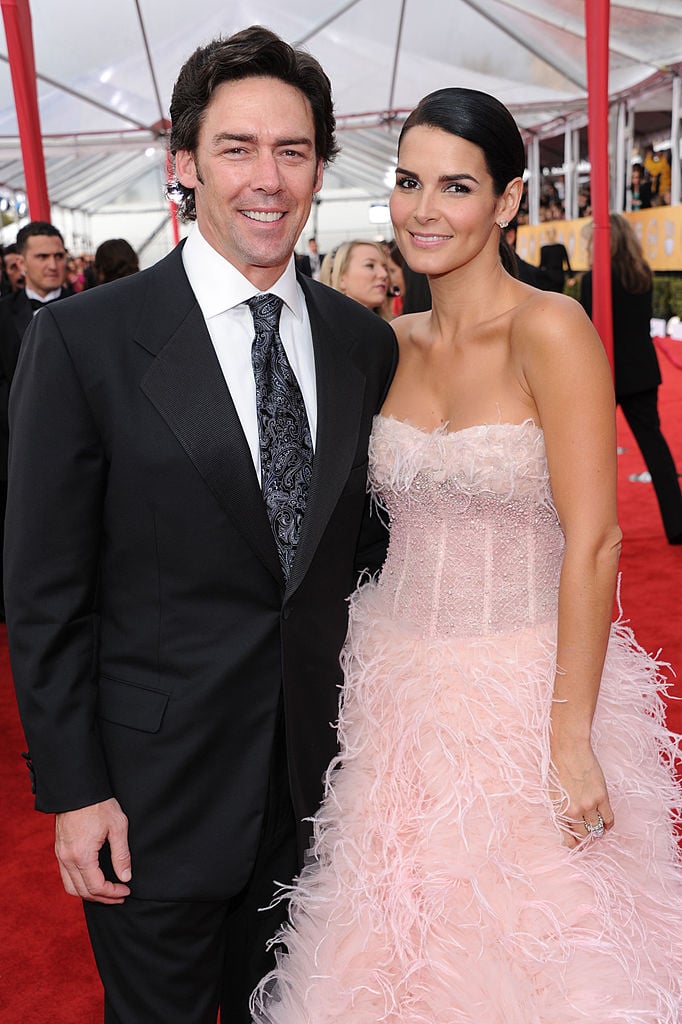 Though Angie Harmon has become a household name over the years — rising to A-list status in Tinseltown — she was once married to another famous individual. Yet, unlike Harmon, her ex-husband is famous in the sports world. While Harmon has received acclaim on the small-screen, ex-husband Jason Sehorn made a name for himself on the football field.
Inside Angie Harmon and Jason Sehorn's marriage 
Angie Harmon was married to Jason Sehorn from 2001 to 2016. According to USA Today, the couple split amicably, yet reports suggest that the difficulty maintaining their professional lives, romantic dynamic, and family lives may have been too much on the couple's relationship. Angie Harmon once said, speaking of what it means to be married: 
You have to be really considerate of each other, really kind to each other. It's a lot of work, really

USA Today
RELATED: Angie Harmon of 'Rizzoli & Isles' on Life as a 'Liberal Republican' in Hollywood
Based on Harmon's comments, it's likely that the "work" involved became too much — too heavy — and it ended up destabilizing their relationship; however, this remains pure conjecture. Yet, who is Jason Sehorn outside of his previous marriage to Angie Harmon? 
RELATED: Sasha Alexander: What is Her Net Worth, and What Has She Been Doing Since She Left NCIS?
Jason Sehorn is a former football cornerback…and he dabbled in baseball 
Jason Sehorn played professionally in the NFL for the New York Giants from 1994 to 2002 and for the St. Louis Rams in 2003. He also played college football at the University of Southern California. He was drafted in 1994 in the second round. However, he only played one year of high school football at Mount Shasta High School, California. 
While Sehorn had successful back-to-back seasons in 1996 and 1997, a severe knee injury slowed him down a bit when he returned back to the game. While he was still a strong player, he wasn't the same after tearing his anterior cruciate and medial collateral ligaments. He represented the Giants in Super Bowl XXXV. 
While the Giants went on to release Sehorn in 2003, the Rams picked him up after the fact as a safety. Sehorn's contract with the Rams was terminated in 2004 after he failed a physical examination. 
While Sehorn is best known for his years playing Football, he did give baseball a try. He was signed by the Chicago Cubs after just one season of playing American Legion Baseball following his high school senior year.