What Is Ryan Eggold's Net Worth and Is He Married?
Fans of The Blacklist may still be recovering from Ryan Eggold's exit from the series. His character, Tom Keen, was killed off in 2018. From there, Eggold took the leading role in the medical drama, New Amsterdam. Professionally, the actor is an open book but his personal life is slightly more evasive. What is Eggold's net worth and is he married or in a relationship?
Ryan Eggold's roles prepared him for fatherhood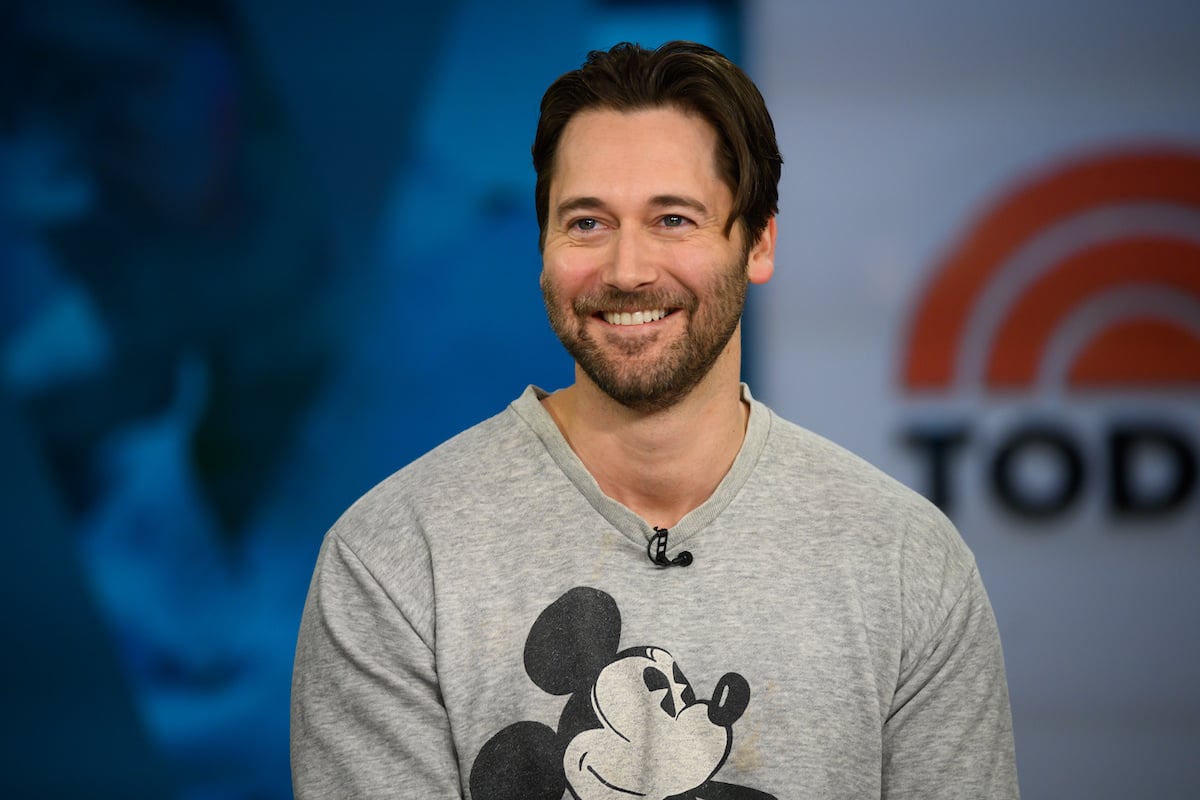 The Lakewood, California native, Ryan Eggold, began his career like a lot of Hollywood's finest — in the theater. Eggold studied at the University of Southern California until he landed his first big break in the 2006 drama, Brothers & Sisters.
Through the years, Eggold picked up plenty of other credits such as 90210, Dirt, and Daybreak. The actor sings and plays guitar — something he showed as Lucas Stone in the 2013 film opposite Toni Collette, Lucky Them.
In The Blacklist, Eggold played a hired assassain-turned husband and father. Likewise, in New Amsterdam, Eggold is a father. When asked if he'd like to have children in real life on The Today Show, Eggold responded enthusiastically.
"Oh yeah, yeah, big time. Definitely. I would love to have kids. Having a baby on TV is great training for having a kid!" he said."I'm very much looking forward to (parenting), whenever that comes."
Eggold clarified he was single at the time, only caring for a rescued pit bull. As for how he interacts with his on-set children, Eggold has picked up a thing or two.
"I'm just playing make-believe, obviously, but there are things you learn as you go about it," he said. "If you have to play a scene where you're dealing with XYZ issue about raising a child, you have to sort of pseudo-experience it. You have to think about 'How would I react?' and 'What is it like?' I'm telling you, it's the best training wheels."
Is Eggold married, in a relationship, or single?
For those who've crushed on Eggold since his 90210 days as the English teacher, fans who rooted for Tom and Liz (Megan Boone) on The Blacklist, or New Amsterdam viewers who grieved Dr. Max Goodwin's loss, the questions remains: is Eggold single?
"I am an old man and go for the quiet," Eggold told the Daily Telegraph in November 2014. "I wouldn't say I handle attention well; I'd say I stumble over pick-up lines poorly. I'm not good at any of that. I've been a 90-year-old man since I was 12 years old. I'm not good with it, but I try to stay at least somewhat involved."
The notoriously private star has faced his share of dating rumors over the years. In 2008, Eggold and Twilight actress, Ashley Greene, allegedly dated for a short time but neither confirmed or denied.
Headlines later suggested he and The Blacklist co-star Boone were an item were proven false when she and fiancé Dan Estabrook welcomed their child in April 2016.
In 2018, Today Show host, Hoda Kotb, referenced a rumored engagement.
"No, I'm not engaged. No, no, who said that?" Eggold responded. "I am the same old, broken alone man that you met from last time."
That said, from all accounts, it sounds like Eggold is still single and ready to mingle.
What is Eggold's net worth?
With three more seasons of New Amsterdam on the way and Netflix streaming six of seven seasons of The Blacklist, fans have more Eggold than they know what to do with.
With all of Eggold's credits, his net worth is estimated at around $5 million, according to Celebrity Net Worth.