What Is Shaq's Net Worth and What Does He Do With His Money?
Many of us recognize Shaquille O'Neal as one of the best basketball players of his generation and star of the movie Kazaam. But O'Neal is also a very successful businessman that has earned himself a gigantic net worth. However, he wasn't always been smart with his money.
O'Neal has had to learn how to handle the huge wealth that was handed to him when he started playing for the NBA. If he hadn't learned those lessons, he might have blown through his entire salary and had nothing left for retirement.
O'Neal has some important advice on how to handle money that may even help you.
Shaq once blew through $1 million in an hour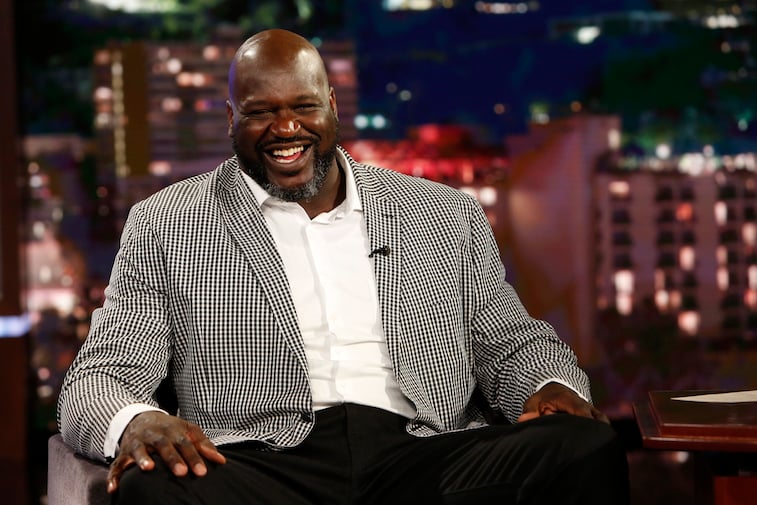 It took a while for O'Neal to learn how to properly manage his money. After signing his first basketball contract at the age of 20, he blew through over a million dollars in an hour.
When he got his hands on the money, O'Neal wanted to spoil the people he loved most. He bought his father a new Mercedes Benz worth $150,000, and then another one for himself. But O'Neal didn't forget his mom. He bought her a car and paid off her home.
At that time in his life, the money seemed like it would always be there. But if not properly handled, it is possible to blow through huge amounts of money, and have nothing left.
Today, he's completely changed the way he handles money. In fact, he only spends about 25 percent of his income. But because his income is so high, it still leaves room for fancy cars, jewelry, and pretty much anything he wants.
How does Shaq manage his money today?
As O'Neal explained to the Wall Street Journal, he once met a man that gave him amazing advice. It was financial advice that would change the way he looked at wealth and the way he managed his money.
"I met a gentleman one time. He had a piece of paper, he said, 'This is $100.'" The man proceeded to rip the paper in half and then told O'Neal: "Smart people invest this $50 and then they have $50 left. But the wealthy people take half of that $50 … [and] put that away. So I started doing that," O'Neal said.
It was advice that O'Neal really took to heart. Soon, he started saving or investing 75 percent of his income and living off the remaining 25 percent. He's made all kinds of investments over his career. O'Neal was an early investor in Google and Apple, a move which has made him millions.
He also owns 17 Auntie Anne's, a Krispy Kreme franchise, and several restaurants, gyms, and car washes. Earlier this year, he joined the board of directors for Papa John's Pizza, which he owns a large percentage of.
How much is Shaq worth?
O'Neal's many years of investing have really paid off. Today, he's not only a basketball star but a successful businessman. He has a net worth of $400 million. Although he's retired from basketball and the NBA, O'Neal still makes about $60 million a year from endorsement deals, but much of his money comes from all his many investments.
When asked if he had any advice for young people coming into money, O'Neal offered this bit of wisdom: "I'd tell them that this money isn't going to last forever. You've got to save it, you've got to invest it and you've got to be smart."
Wise words from someone that has done a great job managing his money. The way O'Neal is handling his finances means that he could probably never work again, and still live a luxurious lifestyle for the rest of his life. Now that's a worthy goal.