What Is Sharon Osbourne's Net Worth?
Over the years, Sharon Osbourne has become a household name. She was first introduced to us as the famous rocker, Ozzy Osbourne's wife. In 2002, we got to see our first glimpse into the lives of a rockstar's family when she and her family starred in MTV's hit reality series, The Osbournes. 
Since that time, Sharon has branched out in the entertainment industry and has worked hard to create a name for herself and is no longer considered to be just Ozzy Osbourne's wife.
Now that she has her own career and is a co-host for a popular daytime talk show, many people are wondering how much money Sharon Osbourne makes. So, what is Sharon Osbourne's net worth? Does she make more money than her famous husband?
Here are the answers to those questions and more.
Sharon Osbourne's earlier career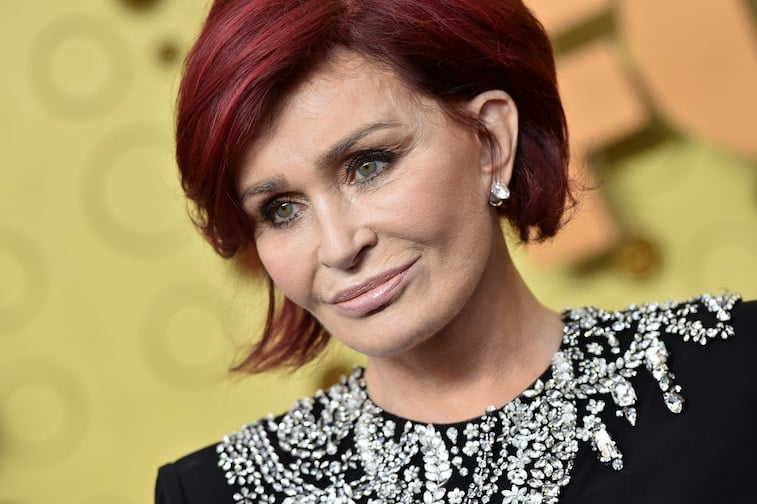 Sharon first got her start in the music industry when she started working for her father, Don Arden, who was a well-known music mogul and the manager of Black Sabbath. Because Ozzy was heavily involved in drugs and alcohol to the point where it was becoming destructive, Sharon's father decided to fire him from the band.
Sharon was dating Ozzy at the time that he got fired and quickly decided to become his manager. She has been credited for making Ozzy Osbourne the iconic rocker that we all know so well today.
Sharon Osborn has always been a goal-driven person. And because of that, she became known as one of the most talented managers in the music industry. She went on to manage other musical groups, including Lita Ford, The Smashing Pumpkins and even managed her own daughter, Kelly's, career.
Not only is she a talented manager, but she is also a smart and savvy concert producer. She is reportedly responsible for creating the highly popular music concert tour, Ozzfest.
With the hottest bands from around the world playing at this concert, Ozzfest has been known to bring in crowds of over 12,000 people and has grossed several million dollars.
Sharon Osbourne's TV career
In 2002, the world was formally introduced to Sharon Osbourne when she starred on the hit reality show, The Osbournes. Fans immediately fell in love with Sharon's quirky and fun-loving personality. They liked that they were able to see the softer side of Ozzy, but it was ultimately Sharon's no-nonsense, yet fun, approach to motherhood that won everyone over.
After Osbourne's reality show ended, Sharon went on to appear in several more shows. She hosted her own daytime talk show called the Sharon Osbourne Show that only lasted one season in America, but was picked up in the UK a few years later. She was also a judge on The X Factor in the UK from 2004 until 2007.
She went on to judge another talent show called America's Got Talent in 2007. In 2010, Sharon starred on yet another reality show when she signed on to be a part of Celebrity Apprentice.
Nowadays, you can find Sharon sitting at the big table, surrounded by her other talented co-hosts on CBS' popular daytime talk show, The Talk. She has been on this talk show since 2010, and the way the audience seems to really connect with her, it doesn't look like she will be going anywhere anytime soon.
What is Sharon Osbourne's net worth?
According to HuffPost, The Osbournes made the family $20,000 per episode in the first season. For the next three seasons that it was on the air, each family member made an addition $5,000 per episode. Also, since 2010, Sharon has made $1 million for every year that she has co-hosted The Talk.
With all of the TV shows that she has been on and with her prosperous managing career, Sharon Osbourne is reportedly worth $220 million