What Is 'Shazam!' Star Zachary Levi's Net Worth?
Zachary Levi is getting to live out his childhood fantasy. The 38-year-old Shazam! star said that getting to play the grown-up version of teenager Billy Batson, who suddenly gets the ability to transform into a superhero just by uttering a single word, is "beyond my wildest dreams," during a panel discussion at WonderCon 2019 on March 30.
"I really refuse to grow up," he added later, a quality that makes him the perfect person to play the DC superhero. That child-like exuberance is part of what convinced director David F. Sandberg that Levi was the right fit for the movie.

"He had taped for a different character, but I saw him and I was like, 'This guy feels perfect, he feels like a big kid, he has that enthusiasm and excitement,' so right away, when I saw it, I knew," Sandberg told The Wrap. "I pitched him to the studio and they flew him out here to come in and audition in the room and he got the part a few days after."

Levi rose to fame with Chuck

Levi has been acting since he was a kid, but he first came to most people's attention when he landed the role of Chuck Bartowski, a computer nerd turned CIA spy in the NBC comedy Chuck. The show ran for five seasons.

In addition to Chuck, he's also done voice work in the Disney movie Tangled, played Jeremiah the Peddler in Netflix's Alias Grace, and landed a recurring role as Dr. Benjamin Ettenberg on Amazon's The Marvelous Mrs. Maisel.

He's also appeared in Marvel movies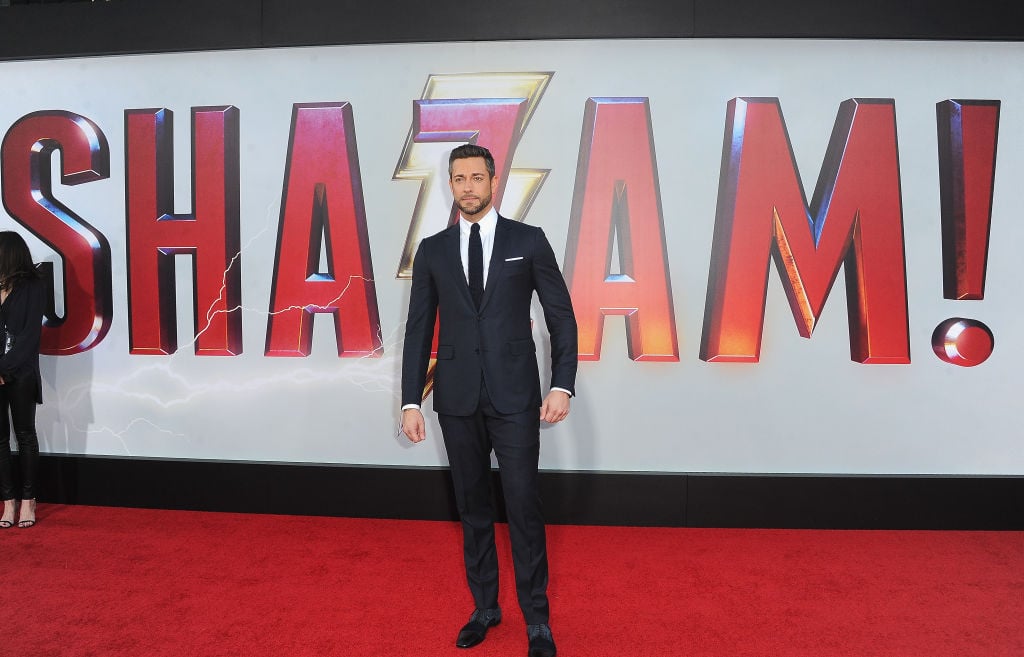 Shazam! is based on a DC superhero. But Levi has actually appeared in Marvel movies as well. He played Fandral, one of the Warriors Three, in Thor: The Dark World and Thor: Ragnarok. But as anyone who has seen the most recent Thor movie knows, his character met an abrupt end at the hands of Cate Blanchett's Hela.
Levi says he has no regrets about his exit from the Marvel Cinematic Universe.

"When I got cast as Fandral in the first one, though I wasn't able to do it, I knew that the Warriors Three could be really fun characters if they ever developed them but they just didn't," Levi said, according to Comicbook.com.

Now, he realizes that having such a minor role was a blessing, since it allowed him to do Shazam!

"Yeah, it would've been cool that Fandral got more to do. Dude, what a fun character," he said. "Errol Flynn, Viking, space god, ladies man. Come on. That's all fun. So yeah that was a little bit of a bummer but looking back, if I didn't die, I might still be under contract with Marvel and I never would've been able to get this job. And I say f*ck that. This is the coolest thing ever, I'm so happy that I got to do it."

Zachary Levi is worth $12 million
A starring role in a hit TV show and the lead part in a big-budget superhero movie have done a lot to pad Levi's bank account. The star currently has an estimated net worth of $12 million, according to Celebrity Net Worth.
Check out The Cheat Sheet on Facebook!