What is Singer/Songwriter Sting's Net Worth and Who Was 'Every Breath You Take' Really About?
Find out the net worth of Sting, former lead singer of The Police, as well as who one of his most bestselling songs is really about.
Sting, the former lead singer of the 1980s band, The Police, is still a musical force today. After the band broke up in 1986, the former English teacher continued making music, with one chart-topping single after another. He's cemented his status as one of the world's best-selling musical artists and won this year his 18th Grammy Award for Best Reggae Album in collaboration with Shaggy.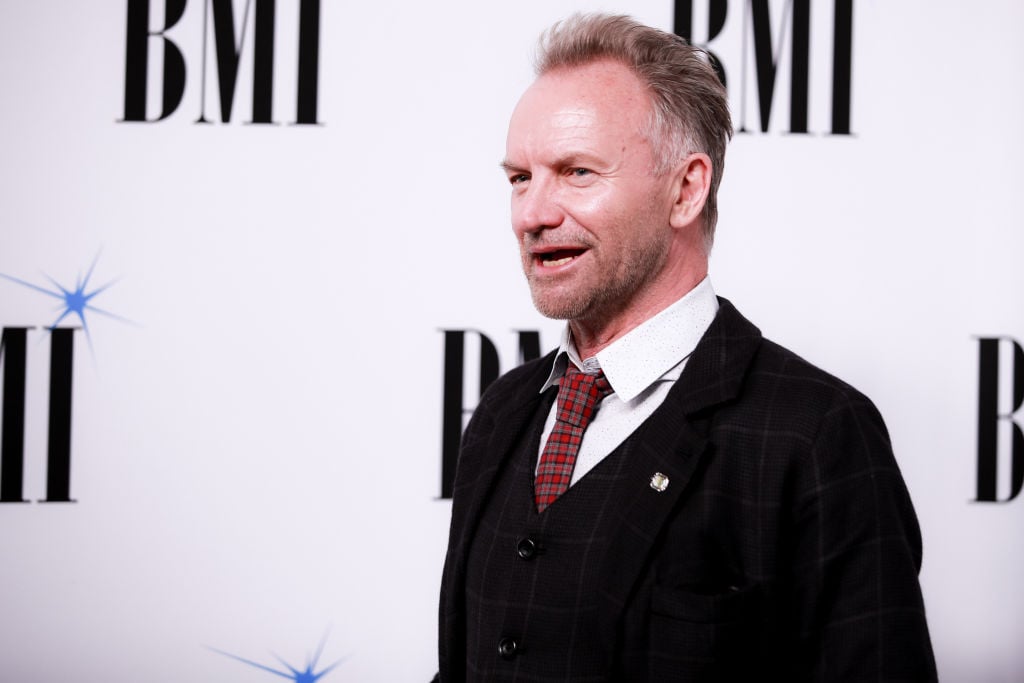 In his solo career and with The Police, the 68-year-old has sold over 100 million records. Find out the Kennedy Center honoree's net worth, plus who his hit song, Every Breath You Take is really about.
Why The Police broke up
One of the greatest rock bands of the 1980s, The Police broke up at the height of their fame. They had produced some of the most recognizable songs of the era, including Don't Stand So Close To Me, Every Little Thing She Does is Magic, Roxanne, and of course, Every Breath You Take.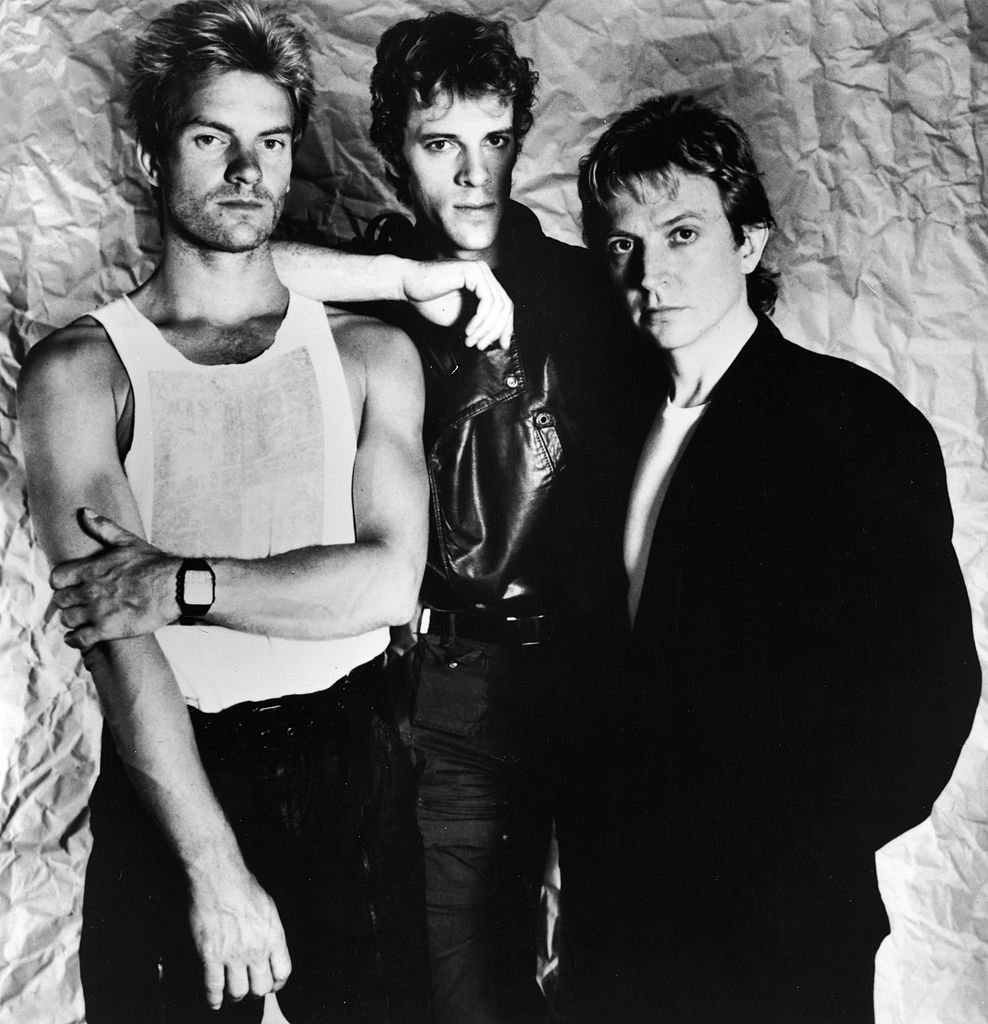 "We didn't have a great deal in common," Sting told Rolling Stone in 2007. "We were different generations, in Andy's case, welded together by a flag of convenience . . . Part of the frustration was that Stewart and Andy were driven to write. It's difficult to tell somebody it's not a good song, and it was usually me." Sting broke The Police up in 1984 after their last tour.
Who was Every Breath You Take written about?
Every Breath You Take was released in 1983. The lyrics to the song, many say jokingly, sound like the song of a stalker. "Every breath you take / every move you make / Every breath you take, every move you make / I'll be watching you."
Sting explained who he was thinking of when he created it. He wrote the song in 1982 when he'd started an affair with Trudie Styler, a woman living next door to him.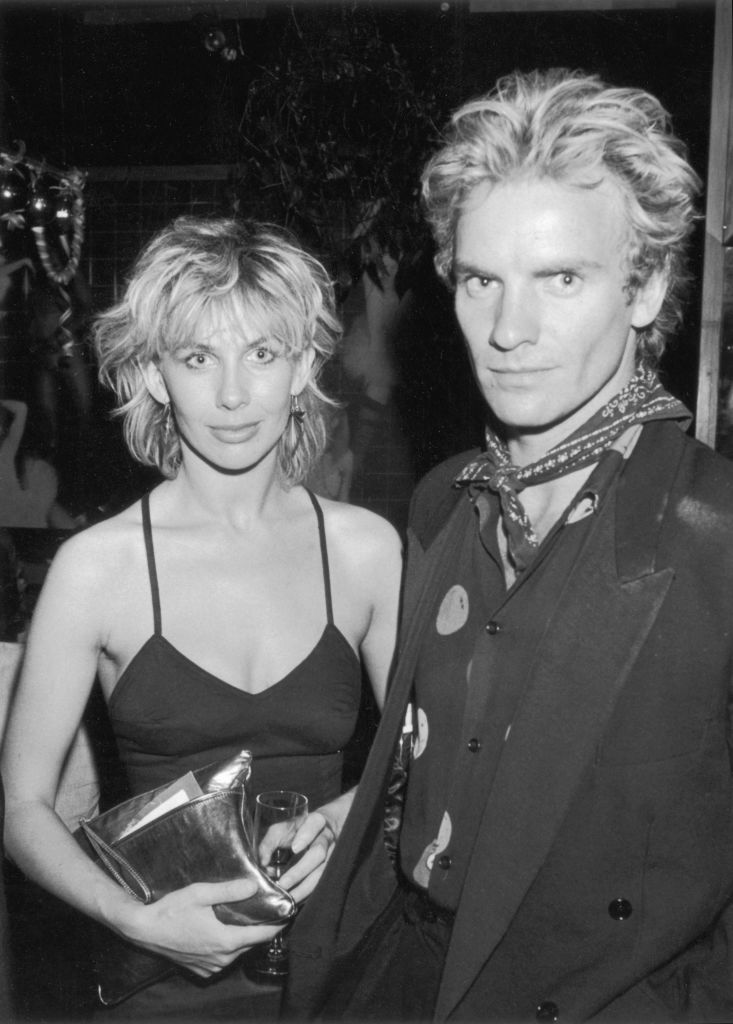 The Independent laid it all out in 2006: "The problem was, [Sting] was already married – to actress Frances Tomelty, who just happened to be Trudie's best friend. Sting and Frances lived next door to Trudie in Bayswater, West London, for several years before the two of them became lovers. The affair was widely condemned."
Sting took off to Jamaica to get away from the public scrutiny and the song was birthed. (By the way, he and Styler have been married now for 27 years.)
Sting recalls: "I woke up in the middle of the night with that line in my head, sat down at the piano and had written it in half an hour…It sounds like a comforting love song. I didn't realize at the time how sinister it is. I think I was thinking of Big Brother, surveillance and control. These were the Reagan, Star Wars years. "
So, depending on who one asks, Sting may have been writing the song about his ex-wife, or about his lover, or about the state of the world in 1983.
Sting's net worth and every dollar he makes
As of May 2020, Sting will begin a residency at The Colosseum in Las Vegas. He's also just released a new album, My Songs, that feature his biggest hits such as Englishman In New York, Fields Of Gold, Shape Of My Heart and others in modernized recordings.
Sting's net worth is $400 million. Looping back to Every Breath You Take – in 2010, Sting's former business manager stated that the song brought in over a quarter of Sting's lifetime publishing income. He claimed that each day the song produces $2000 a day ($730,000 per year) in royalties income for Sting.
When Diddy produced his version of the song, he forgot to ask for permission first, allowing Sting to demand, and receive, an unheard-of 100% of the remix's publishing royalties.
It's apparently the song that keeps on giving. 
Read more: The Best '90s Bands and Musicians