What Is Sir Ian McKellen's Net Worth
Sir Ian McKellen is one of the most respected actors in the world, with a background in Shakespearean drama. A huge star on stage and screen, McKellen has continued working well into his senior years, when most actors of his ilk would have long since retired. McKellen has won multiple awards and honors, cementing his place in history as a hard-working, hugely talented star. McKellen is one of those rare stars who has achieved success in both stage and screen, appearing in big-budget epics as well as smaller dramas.
How did Sir Ian McKellen become famous?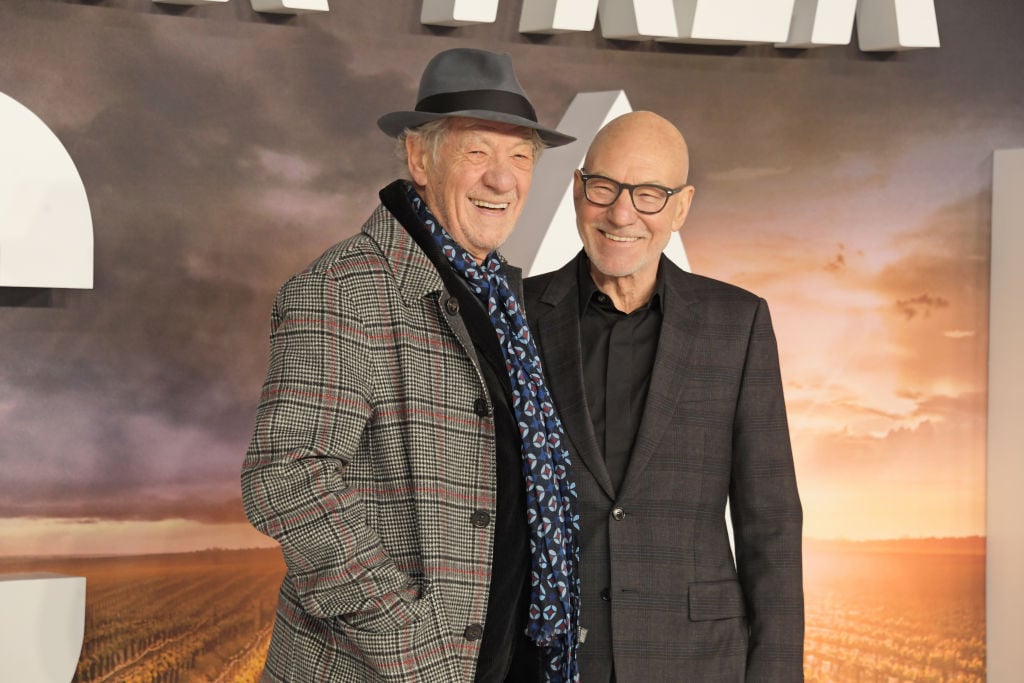 Sir Ian McKellen was born in 1939 in Burnley, Lancashire. As a child, he dealt with the trauma of World War II, with his family moving around frequently in order to avoid the heart of the crisis. McKellen first became interested in acting when he was very young. His parents supported his interest in the arts and regularly took him to plays and outdoor performances, nourishing and developing his fascination with all things theatre. McKellen especially found himself drawn to the works of William Shakespeare.
At the age of 18, McKellen won a scholarship to a prestigious university in Cambridge where he studied English literature and began his long and prestigious stage career. All throughout the '60s, McKellen continued to work on stage, appearing in plays such as A Man for All Seasons, A Scent of Flowers, MacBeth, and many more. In the late '60s, McKellen began to develop his film career. His early work includes appearances in A Touch of Love and Priest of Love.
What are his biggest roles?
It wasn't until the '90s when McKellen's film career really took off. He appeared opposite Arnold Schwarzenegger in the blockbuster action film The Last Action Hero and received critical acclaim for his leading role in Richard III. In 1998, McKellen was nominated for an Academy Award for Best Actor for his work in Gods and Monsters, and in 1999, he became a member of the Marvel universe when he was cast as Magneto in X-Men. He continued to play Magneto in subsequent sequels, adding gravitas and dignity to a series that sometimes went over the top.
Possibly McKellen's most beloved role was that of Gandalf in the iconic Lord of the Rings trilogy. He has become closely associated with the character of Gandalf and went on to reprise the role in the subsequent The Hobbit series as well as providing his voice in several Lord of the Rings-themed video games.
What is Sir Ian McKellen's net worth?
Most recently, Sir Ian McKellen appeared in the much-maligned motion picture adaptation of the musical Cats and worked with acclaimed actress Helen Mirren in The Good Liar. In addition to his acting career, McKellen has devoted a great deal of his time to charity work and has become one of the world's premier voices for gay rights activism. McKellen has received many awards and honors throughout the course of his career, including being awarded Freedom of the City of London in 2014. He has also received a Golden Globe Award, a Tony Award, and five Emmy Award nominations, in addition to his two Academy Award nominations.
McKellen's historic career has helped him to build an impressive bank account. Currently, McKellen's estimated net worth is around $55 million. Even though he is now 80 years old, McKellen continues to work hard, working in films that interest him while continuing his work on stage. With millions of fans all over the world, McKellen has proven that he is truly a one-of-a-kind talent.
Stay tuned to Showbiz Cheat Sheet for all the latest Ian McKellen news!