What Is Snoop Dogg's Age, and Is He Older Than His Wife, Shante Broadus?
Calvin Cordozar Broadus Jr., better known as Snoop Dogg, is famous for his rap hits, pleasant demeanor, and friendship with Martha Stewart. But we also can't forget he's been married for decades. he and Shante Broadus appear to be in it for the long haul, as they also have a number of kids together. So, here's Snoop Dogg's age and if he's older than Broadus.
Snoop Dogg is 49 years old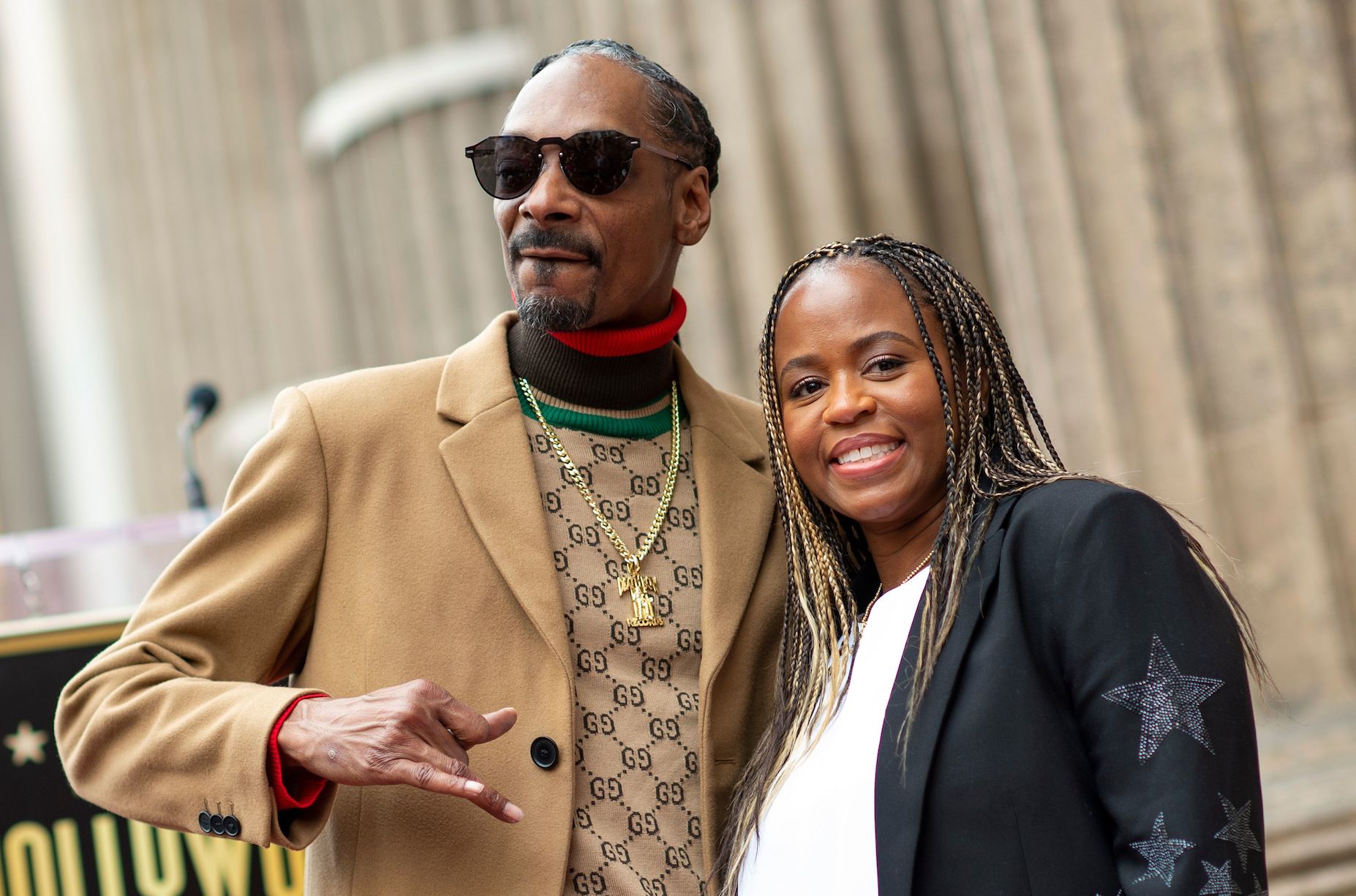 RELATED: Snoop Dogg Net Worth and How He Became Famous
Snoop has done a lot in his 49 years of living. He was born in 1971, and his nickname comes courtesy of his mother, as she thought he looked like Snoopy, the cartoon dog, when he was young, Biography reports. Prior to his rap career taking off, Snoop was involved with the church by playing piano and singing.
By the time Snoop graduated high school, he started getting into trouble. He was associated with the Rollin' 20 Crips Gang and was arrested a few times for drug possession. Ultimately, he found his escape through music. And Dr. Dre also assisted Snoop, as he featured the young rapper on an album and helped produce Snoop's first album of his own.
By 1993, Snoop was making successful music. His first album climbed to the top of Billboard's hip hop and Top 200 charts. And once his music career took off, he delved into other areas of entertainment. He had his own reality TV show in 2007 with Broadus titled Snoop Dogg's Father Hood. Now, he seems to be more focused on music again, though he's still hosting the Puppy Bowl on Feb. 7, 2021, with Stewart.
Snoop Dogg's wife, Shante Broadus, is the same age, as they were high school sweethearts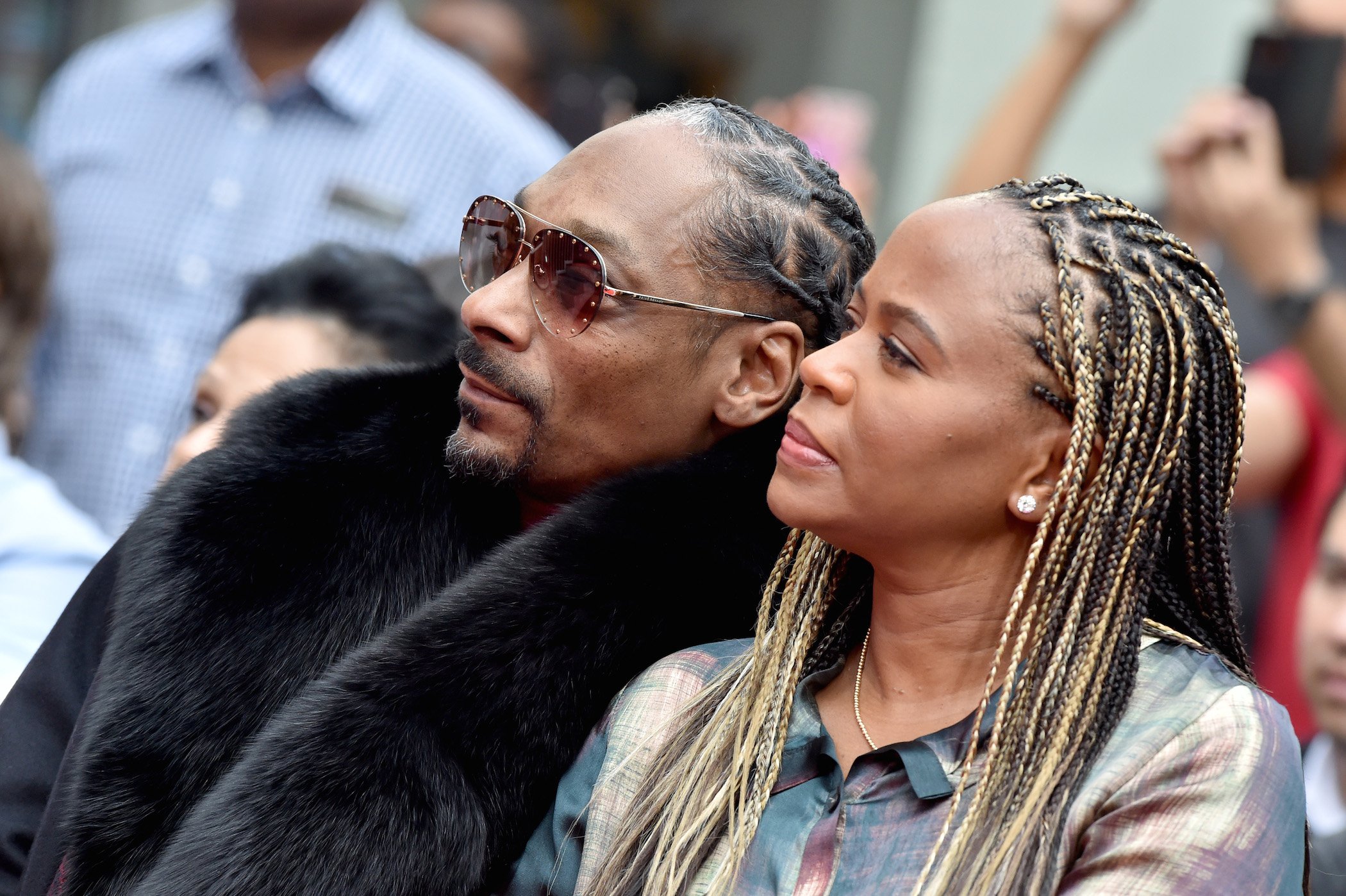 It's typical for some celebrities to have huge age gaps between themselves and their spouses, but such is not the case for Snoop. Snoop is the same age as Broadus, as they were high school sweethearts.
According to The Things, Snoop met Broadus at Long Beach Polytechnic High School. The two began dating and then later tied the knot in 2007. Their wedding was at the Ritz Carlton Hotel in Marina Del Rey, California.
Snoop and Broadus have three children together — Cordé, born in 1994, Cordell, born in 1997, Cori, born in 1999. Snoop has an additional child, Julian, who was born from an extramarital affair that occurred in 1998.
Today, Broadus and Snoop appear to be going strong. Broadus frequently posts sweet photos of her and Snoop on Instagram. Back in July 2020, she posted an old prom photo, which fans found adorable.
Snoop Dogg and Shante Broadus nearly divorced in 2004
RELATED: Snoop Dogg Almost Divorced His Longtime Wife – Here's Why He Didn't
While Snoop and Broadus have been together for decades, they've had to weather a few very serious storms. Not only did Snoop have a child with another woman while married to Broadus, but he even went so far as to file for a divorce from her back in 2004. According to E! News, he filed for "irreconcilable differences," but he didn't go through with it.
"I was trying to get a divorce, but I went back home and I fell back in love with my wife and kids," Snoop explained to MTV. "This music industry is a mother, man, and it'll take your vision and blur it. But God is good, so I understand that I need my wife and my kids in my life — so I threw the papers away. I don't want to get a divorce." Snoop then explained if anyone's divorcing anyone, it's Broadus who would file against him, not the other way around.
"It's still hard because there's a lot of, you know — there's a lot of roller coaster to a relationship," he added. "You know, we've been together for 17 or 18 years. We've been married for 10 years, but, at the same time, it's like, you know, some people in life are chosen for you. And I feel like we're chosen for each other."
Check out Showbiz Cheat Sheet on Facebook!