What Is Snoop Dogg's Real Name?
Learn more about what Snoop Dogg's birth name is.
Snoop Dogg is one of the world's most popular rappers, an artist who has been able to reinvent himself successfully many times over. He is a notoriously chill personality, with many celebrity friends, including a longtime relationship with Martha Stewart that fans absolutely love.
The rapper has sold millions of albums over the decades and has worked hard for every bit of success that he has. He has millions of fans all over the world — still, even Snoop Dogg's most hardcore devotees might not be aware of his surprisingly normal birth name, or the reason why he decided to change it up when he was just a young man.
How did Snoop Dogg become famous?
Snoop Dogg was born in California in 1971. He was raised primarily by his mother and stepfather, and notoriously had very little contact with his birth father for much of his early life.
He started rapping as a young man and realized early that he had a natural talent for music and for creating entertaining, fun rhymes. Still, Snoop Dogg frequently ran afoul of the law in his early days and was arrested several times.
In the early nineties, Snoop Dogg began recording music, initially under the name Snoop Doggy Dogg. His first few singles, "Gin and Juice" and "Who Am I (What's My Name)?" were huge hits and remained on the charts for months. All throughout the nineties, Snoop Dogg remained in the headlines, releasing hit singles and forging some strong musical partnerships. He also starred in several television specials, going on to switch album labels in 1998.
Snoop Dogg is a massive superstar
In 2012, Snoop Dogg changed his name after he converted to Rastafarianism. His new name, Snoop Lion, made headlines for a few weeks but ultimately didn't stick for long — he changed back to Snoop Dogg in 2015.
Even as a celebrity of the highest order, Snoop Dogg continued to have run-ins with the law. He has been arrested several times over the past several decades, reportedly for misdemeanor marijuana possession.
He has also appeared in several popular films, including Scary Movie 5, Future World, Grow House, The Beach Bum, Dolemite Is My Name, and Falling Up. Dogg has lent his name to a few animated movies as well. All in all, the rapper has earned a reputation for being a multifaceted talent with the ability to easily adapt, engaging the audience no matter what he does.
His signature manner of speaking has become part of the pop culture lexicon, as has his stylistic choice to wear braids with barrettes at the ends. 
Snoop Dogg has a very 'normal' real name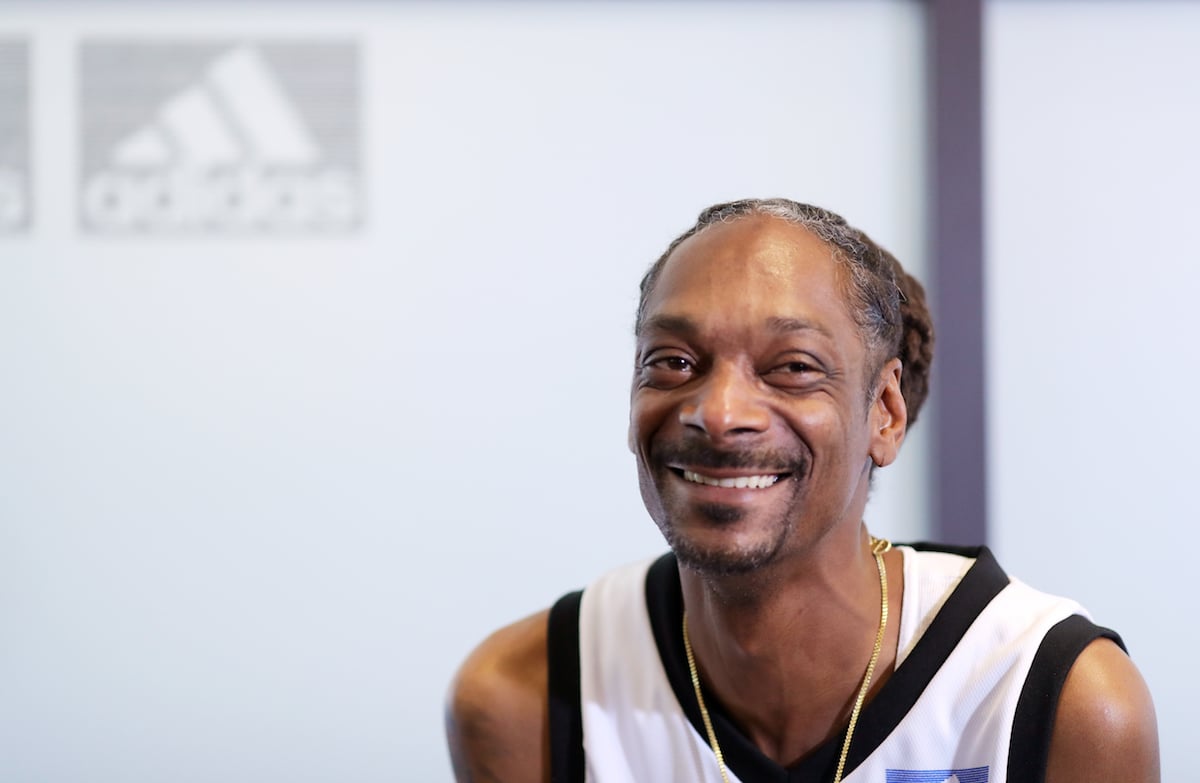 It probably won't surprise many fans to learn that Snoop Dogg is not, in fact, the rapper's real name. When he was born in 1971, his parents, Vernall Varnado and Beverly Broadus, gave their son the dignified-sounding name Calvin Cordozar Broadus Jr. As a child, he was called Calvin for a number of years — until his mother compared his appearance to that of a famous cartoon puppy.
As Snoop Dogg later revealed, "I used to love Peanuts and Charlie Brown—Snoopy was my favorite cartoon character growing up. I watched so much, I started to look like him."
The name clearly stuck, so much that as soon as he started rapping professionally, he made it his stage name. He has since gone through a number of incarnations (and several name changes) but he has always returned to the name Snoop Dogg.