What Is Suga From BTS' Birth Chart and Zodiac Sign?
He's one of the rappers in BTS and the artist behind albums D-2 and Agust D. Min Yoongi, also known as Suga, has a few different sides to his personality — and that's just why fans love him. 
What is Suga's zodiac sign? What is his birth chart? Here's what we know about the resident "Grandpa" in this award-winning K-pop group, Suga, and his sun sign.
Suga's birthday is on March 9
This performer may not be as outgoing as members like Jin and J-Hope, but he definitely shows his heart, brain, and talent while performing with BTS. Suga's birthday is on March 9, making him a Pisces sun sign along with celebrities like Drew Barrymore, Daniel Craig, Rihanna, and Adam Levine.
Pisces' are known for being artistic, intuitive, creative, and wise. According to Cosmopolitan, "Neptune rules dance! Pisceans, physically, often have very slinky bodies which seem to slip and glide along. Hypnotic." 
This definitely translates to Suga's work with BTS, where he dances alongside performers like Jimin and J-Hope. He also has a chance to write and produce music with the K-pop group, earning writing credits on songs like "Interlude: Shadow" off of Map of the Soul: 7.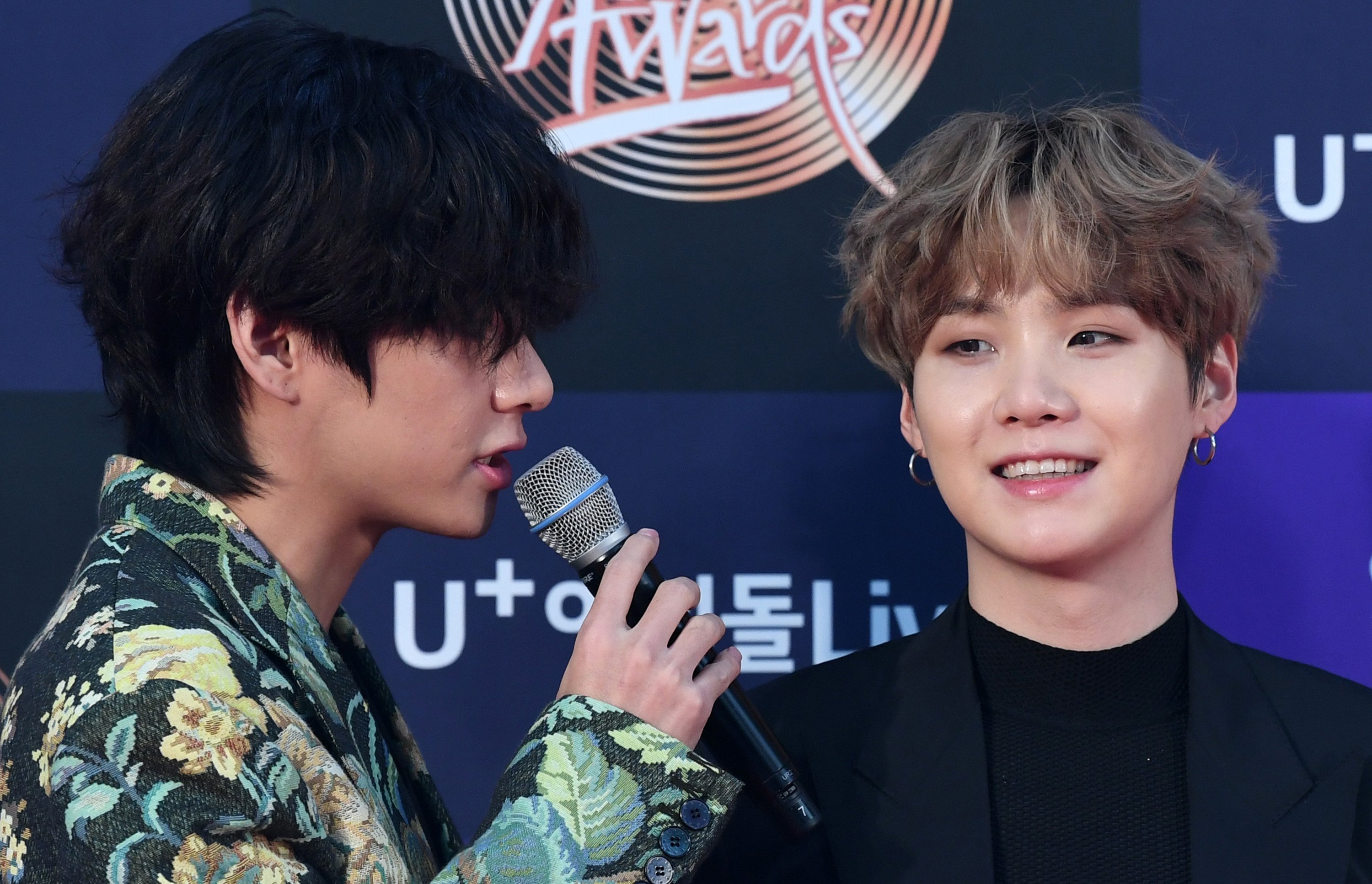 What is Suga's moon sign?
Because fans learned where Suga was born, Daegu, South Korea, they have a pretty good idea regarding what the rest of his birth chart is. When it comes to this rapper's moon sign, according to Astro-Chart, Suga is a Virgo.
A person's moon sign represents their emotions and their inner mood. For someone with a moon sign in Virgo, that means they seek "well-being and order." This perfectionism comes in handy while writing and recording music, as well as participating in a number of RUN BTS games with the other idols in this boy band.
What is Suga's rising sign?
The sun and the moon signs aren't the only aspects that dictate a person's personality. A person's rising, or ascendant, sign represents the way others see you. Because Suga's rising sign is reportedly Mars, that makes his "ascendant" sign a Cancer. 
As a water sign, Cancers are known for being emotional and intuitive. Some could interpret that as being intense, which definitely comes across with Suga's "savage" image. 
"He's one of the few superheroes who's a weak human, and I just like that about him," Suga said during an interview with GQ of his fashion inspiration, Batman from The Dark Knight. That darker side definitely comes across in Suga's solo music, released under the stage name, Agust D.
The "Dynamite" music video is now available on YouTube. Music by BTS, including their recently released album, Map of the Soul: 7, is available for streaming on Spotify, Apple Music, and most major platforms.