What Is Taylor Swift's Net Worth and How Does She Spend Her Money?
Taylor Swift is one of the reigning queens of the music business and with her massive success has come a massive personal fortune.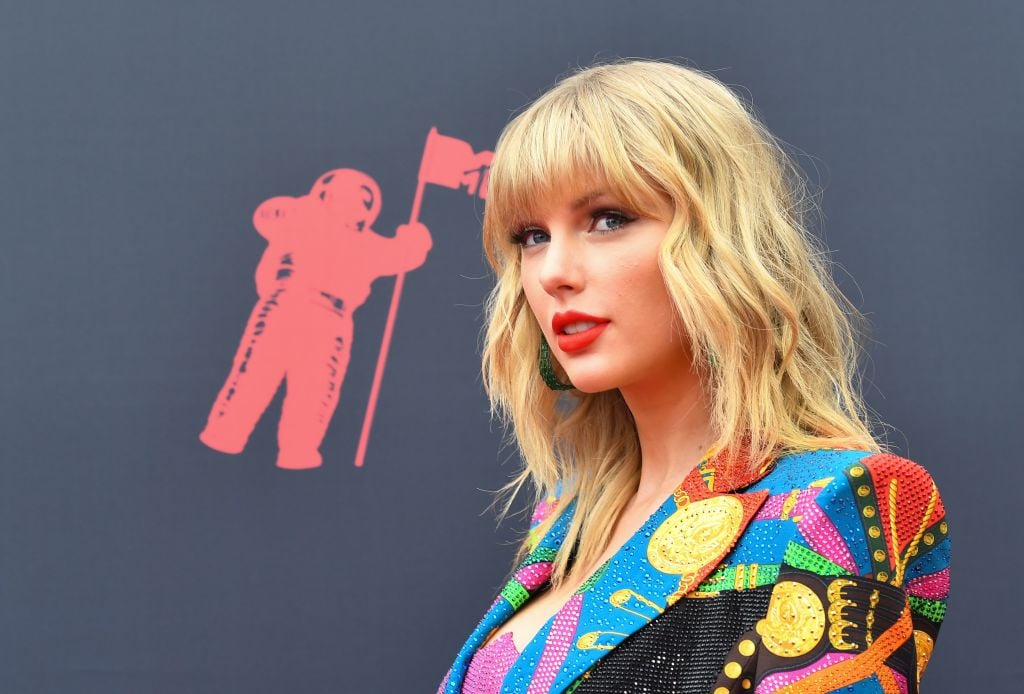 Taylor Swift is one of the reigning queens of the music business. Her latest album, Lover, is a hit with both fans and critics, spawning new hit songs like "London Boy" and the title track, "Lover" to add to her lengthy list of popular singles. The songstress first rose to fame in the country music industry and seamlessly transitioned to pop music like few other artists have been able to do. As a result of all her success, Swift has become super-rich – but unlike many millionaires, Swift chooses to spend her money on some very interesting philanthropic causes. So what does Swift shell out the most money on? And just what is the pop queen's net worth?
What is Taylor Swift's net worth?
One of the most decorated artists in music, Taylor Swift has won ten Grammy Awards and over two dozen Billboard Music Awards. Her net worth is reported to be a staggering $400 million, making her one of the highest-paid celebrities in the world. Swift makes her money from a number of different channels, including album and music sales, endorsement deals, and, of course, her wildly successful stadium tours. While on tour, Swift is able to make money through both ticket and merchandise sales. 
Taylor Swift spends a lot of money on her fans
Although Taylor Swift is raking in the big bucks, she doesn't exactly flaunt her wealth like many celebrities or social media influencers. She is rarely spotted with expensive cars or luxurious jewelry. Rather, Swift has several specific things that she likes to spend money on – mainly, her fans. The artist is well-known for her intense and personal connection with her millions of followers, and frequently hosts private parties for them, including her famous "listening parties."
Swift loves to send exclusive gifts to her fans, and several years ago, "Swiftmas" went viral. Many Swift fans went to their front porches during the holiday season to find incredible gift boxes from their favorite singer – some of the gifts included expensive clothing and bath products, hundreds of dollars worth of gift cards, throw pillows, candles, and much more. The gifts even included handwritten notes from Swift herself. Swift has also been known to dole out cold hard cash to her followers, paying for things like student loans and hospital bills. Swift might have feuded in the past with fellow celebrities like Kim Kardashian and Kanye West, but to her fans, Swift is known as the superstar with the biggest heart in the business. 
Taylor Swift owns several different houses
Of course, Swift also likes to enjoy the fruits of her labor. The singer owns several properties in multiple states, including a luxurious penthouse in New York City, a sweeping mansion in Beverly Hills, California, and a grand estate in Rhode Island. She also owns a lavish condo in Nashville, Tennessee, the state where she got her start in music. Swift owns several private jets (which she has used to transport fans to and from her listening parties and events) and several expensive Scottish Fold cats.
Swift likes to support several charitable organizations that are near and dear to her heart, including victims of natural disasters, music education programs, and of course, many GoFundMe campaigns. 
All in all, Taylor Swift sets an example of generosity and awareness that many of her peers could learn from. The way she interacts and supports her fans is truly unique in the music industry, and her popularity will undoubtedly only continue to grow.