What Is the Age Difference Between George and Amal Clooney?
George and Amal Clooney have been married since September of 2014. Their love story is one for the books — Hollywood's most well-known bachelor meets an established humanitarian lawyer, and sparks fly across the room. So, let's go through their history, and dive into this romantic duo's steamy past.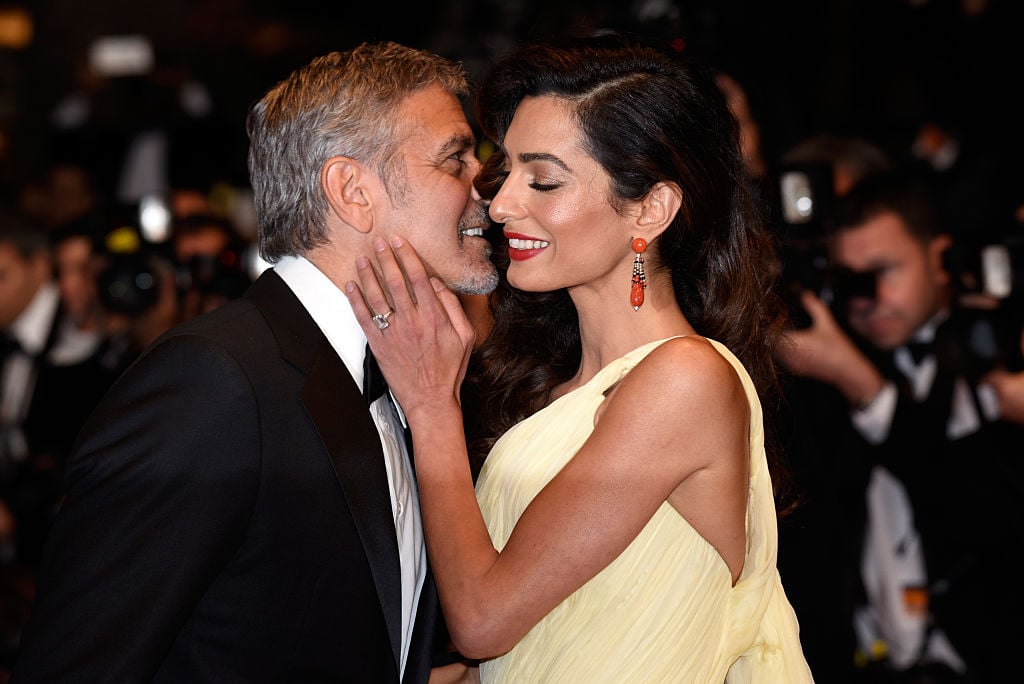 George Clooney and Amal Alamuddin's love story
George Clooney and then-Amal Alamuddin met at Clooney's home in Lake Como when one of Clooney's friends stopped by on his way to Cannes back in 2013; the friend happened to be bringing a dear friend to Cannes along, Amal Alamuddin, so Clooney and Alamuddin got to chatting. 
Interestingly enough, Clooney's parents were in town visiting on the same day, so Amal Clooney met the in-laws on the very same day she met her future husband, as Town and Country notes. Town and Country goes on to note that the two hit it off immediately, communicating for several weeks before the romance really took flight. 
As for their first official date — considering meeting the folks shouldn't fall into the first date realm — Clooney invited his romantic interest to meet him at Abbey Road Studios, while he presided over the score for The Monuments Men. Amal Alamuddin and George Clooney would go on to tie the knot in September of 2014.
It's now 2020, and they have been married for nearly six years, boasting what seems to be one of Hollywood's most successful and beloved relationships. Maybe it's a good thing Hollywood's former most eligible bachelor dated — waiting for Amal Alamuddin to come along — as they seem like the perfect pair despite the relatively large age difference between the two. However, just how much older is George Clooney than his wife, Amal?
How much older is George Clooney than Amal Clooney? 
George Clooney is 58 years old; he was born on May 6, 1961, and went on to become one of Hollywood's most well-known stars following his short-lived role in the 1984 sitcom E/R (which is not the same show as ER), and a stint in The Facts of Life and The Golden Girls. Today, he is well known for starring in Ocean's 11, Ocean's 12, and Ocean's 13, as well as Up in the Air and The Descendants. 
As for Amal Clooney, she is 42 years old, making her husband 16 years older. However, considering George Clooney only grows more distinguished with age, it's hard to believe that these two are over 15 years apart. Amal Clooney is a Lebanese-British Barrister specializing in international law and human rights. Together, they make what many would call a power couple in Hollywood. 
And, though they may be sixteen years apart, age is just a number when it comes to these two lovebirds, for as far as anyone can see, they're growing stronger and stronger with each passing day. And now, they have a beautiful family, for they welcomed twins in 2017. Here's to wishing the happy couple many more years together.