What Is the Age Difference Between Hugh Jackman and His Wife Deborra-Lee Furness?
Hugh Jackman and Deborra-Lee Furness have been married since 1996, making them one of Hollywood's longest-lasting couples, as Tinseltown isn't exactly known for its thriving, "forever" romantic relationships. Jackman and Furness are among the Tom Hanks and Rita Wilsons of the world. 
Jackman and Furness met on the set of the 1995 Australian TV show Corelli. They married in Toorak, Victoria (a suburb of Melbourne) in 1996 at St. John's, and they've been thriving ever since. Furness went on to star in Shame, Jindabyne, Legend of the Guardians, The Real Macaw, and more.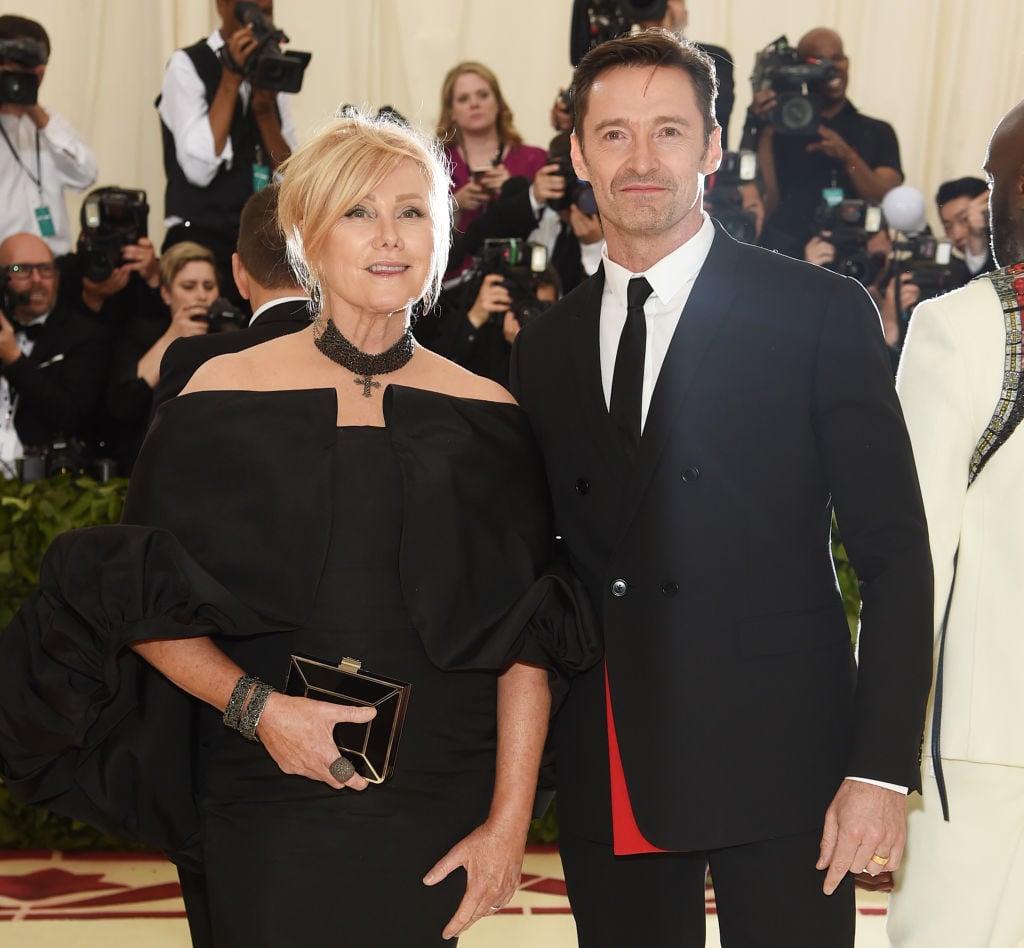 Jackman, on the otherhand, is best known as the face behind Wolverine, yet he has also starred on Broadway, winning the Tony for The Boy Next Door. The two may have to cope with a Hollywood lifestyle; however, they have managed to stay out of the public eye and avoid gossipy tabloids quite well. Surprisingly, though boasting quite the age difference, magazines don't harp on the gap too much. However, how much older is Furness than Jackman? 
How much older is Deborra-Lee Furness than Hugh Jackman? 
Unlike many Hollywood couples — George and Amal Clooney, Ryan Reynolds and Blake Lively, Dennis Quaid and Laura Savoie — in which the male celebrity is much older than his female significant other, Furness is older than Jackman. It should come as no surprise that the gentlemanly Jackman was drawn to a mature woman as a young male. 
Furness was born on December 8. 1955, making her 64 years young. Hugh Jackman was born on October 12, 1968, making him 51 years old. Thus, Furness is 13 years older than the love of her life Jackman. However, as far as anyone can see, the two must be doing something right, for their relationship has stood the test of time, proving that (when it comes to love and romance), age is only a number. What matters is how you feel. So, after 24 years of marriage, do the two have any children? 
Do Hugh Jackman and Deborra-Lee Furness have kids? 
Hugh Jackman and Deborra-Lee Furness share two adopted children together — Oscar Maximilian and Ava Eliot Jackman. The former is now 19 years old, while the latter is 14 years old. However, as Heavy.com notes, Furness suffered two miscarriages before the couple decided to adopt their first child. 
Though the couple tried IVF, they eventually decided to adopt; however, Jackman once explained that they always expected to have biological children and adopt. After trying diligently with IVF, they chose to adopt, as Heavy.com notes.
Today, the Jackman-Furness household is one big happy family, and Jackman even once saved his son from a riptide, making him just as much a hero in real life as he is when he plays Wolverine on the silver screen.