What Is the Age Difference Between MCU Star Mark Ruffalo and His Wife Sunrise Coigney?
What is the age difference between MCU and Hulk actor Mark Ruffalo and his wife Sunrise Coigney? How many kids do they have?
Mark Ruffalo is widely known for portraying the Incredible Hulk in the Marvel Cinematic Universe (MCU). Though the actor has never appeared in an MCU solo installment — due to legal issues with the character and Universal Studios — the jade giant has appeared in multiple mash-ups beside his fellow Avengers. Though Mark Ruffalo boasts a successful on-screen career, he also seems to have all of his ducks in a row when it comes to his personal life.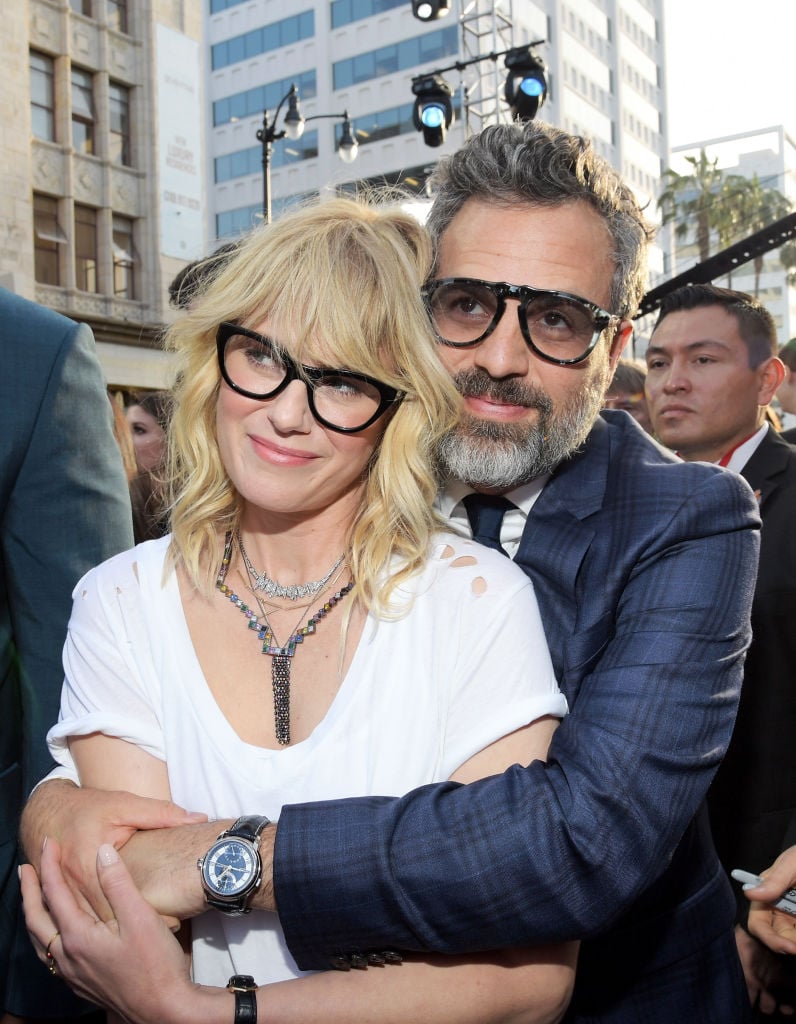 Mark Ruffalo has been married to Sunrise Coigney since 2000. And, after two decades together, the couple has managed to dodge public spotlight; the two rarely, if ever, appear on the cover of tabloids, and they have managed to keep a relatively low-profile romance for all of these years. However, who is Sunrise Coigney?
Sunrise Coigney is also an actress; you may recognize her from In the Cut and Campfire Stories, both of which premiered in the early 2000s. She also starred in Line of Fire — a TV show than ran from 2003 until 2005 — as Brenda Ravelle. Coigney hasn't been in many productions since the early 2000s. Maybe, as Mark Ruffalo's career sky-rocketed, she chose to be the stay at home parent, as the couple does have three children together. However, before getting to where they are today, how did they meet, and how much older is Mark Ruffalo? 
Inside Mark Ruffalo and Sunrise Coigney's relationship 
Romper notes, relying on a historical account by The Guardians and Men's Journal, that Mark Ruffalo and Coigney met on the street back in 1998. Ruffalo explained that he was living in a dump, didn't have a driver's license, and didn't have a credit card. He said that she believed in him, and she kept on "encouraging" him. All these years later, it definitely worked.
When Ruffalo and Coigney first met, Ruffalo was in his early thirties. Ruffalo was born on November 22 in 1967, making him 52 years old today. Half a decade later, on September 17, 1972, Sunrise Coigey was born. The two met while Coigney was in her late 20s. With a modest five-year age gap between them, Ruffalo and Coigney are much closer in age than many other famous Hollywood couples. Sizable age differences have grown quite common in Hollywood. Considering it's hard to meet the right person when fame and vast wealth can blur situations, age is one of those factors that often takes a backseat to qualities that are more controllable. 
About Hulk actor Mark Ruffalo and Sunrise Coigney's family 
Mark Ruffalo and Sunrise Coigney have three children together: Keen Ruffalo, Odette Ruffalo, and Bella Noche Ruffalo. Keen is their eldest son, as he is 18 years old and was born one year after the couple got married.
Odette Ruffalo is their 12-year-old daughter, and Bella Noche is their 14-year-old daughter.  In other words, the happy couple currently has three teenagers in the home; let's all take a moment to send our prayers their way.