What Is the Age Difference Between 'NCIS' Stars Mark Harmon & Maria Bello?
While Mark Harmon has been in NCIS since the show's early days as a Jag spinoff (with a presumed potential for success nowhere near the phenomenal acclaim it has received), Maria Bello is a relative newcomer. 
Maria Bello joined NCIS in season 15 as Jack Sloane — the team's forensic psychologist, who is also a part of the Major Case Response Team. She often also functions as the team psychologist — checking in on Gibbs, McGee, and others after they endure traumatic experiences. When Maria Bello first joined NCIS, she came in as a challenge — someone to stand up to Gibbs, and give the leader a run for his money.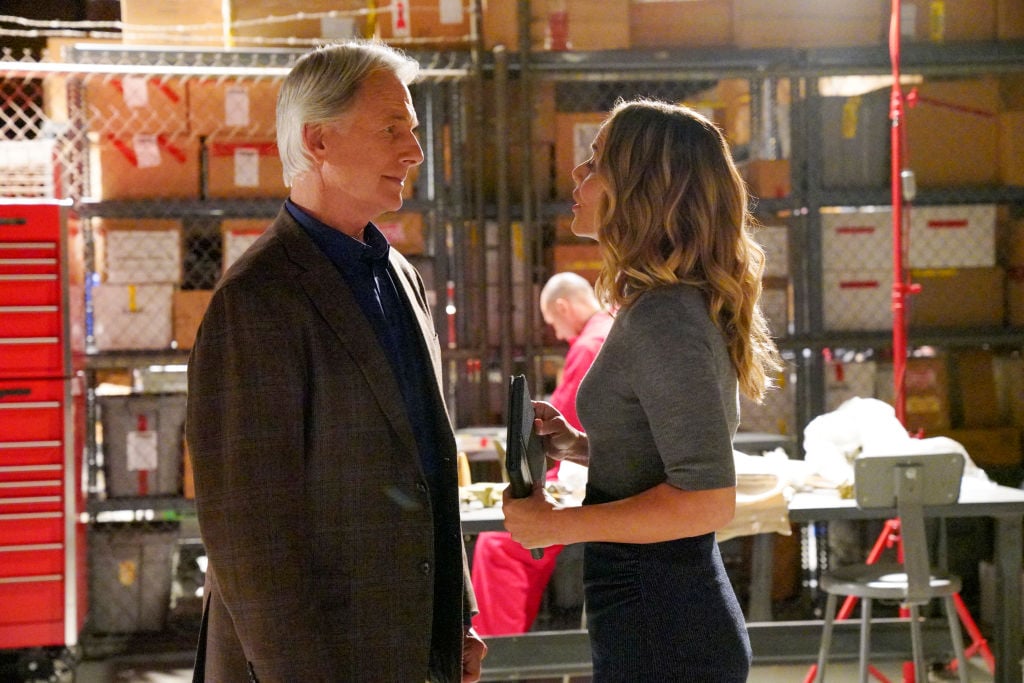 In recent episodes, the writers have hinted at a blossoming romance between the two characters; a little bit of flirtation seems to flow both ways. Viewers can tell that the characters care deeply for one another, and respect each other's judgment. While many fans argue that Maria Bello's Sloane and Mark Harmon's Gibbs should stay just friends — confidantes and team members — the writers may have different plans in mind. And, let's just say Mark Harmon's Gibbs would be playing silver fox to Maria Bello's Sloane. 
What is the age difference between Maria Bello and Mark Harmon 
Mark Harmon and Maria Bello's characters in NCIS are both reportedly around the same age as the actors themselves (with slight variation). So, for the sake of argument, let's focus on the age difference between the two real-life individuals. 
Maria Bello was born on April 18 in 1967, making her 53 years old. The actor is well known for former appearances in A History of Violence, Coyote Ugly, Grown Ups, and more. Though she's been acting in Hollywood for quite some time, Mark Harmon's been around even longer. 
Mark Harmon was born on September 2 in 1951, making him 68 years old. Thus, there is a 15 year age difference between Maria Bello and Mark Harmon, yet this isn't so out of the norm considering older Hollywood heartthrobs often woo younger women in celebrated cinematic masterpieces. 
Would Jack Sloane and Agent Gibbs work as a romantic duo in 'NCIS?' 
While a 15 year age gap is a bit substantial, it's not out of the ordinary for TV and film couples. Male actors are often older than their female romantic counterparts in movies (and in real life much of the time). However, age difference aside, pairing these two would likely be a bad idea. 
Mark Harmon's Gibbs is supposed to be a bit of a lone wolf — an internally conflicted and traumatized individual who struggles to open up his heart. And, while Jack Sloane could aim to break this wall, it does seem to defy the character building and narrative plausibilities the show has cemented up to this point. There are several reasons Gibbs and Sloane would never work — Sloane can't save Gibbs, and romances are usually destined for hardship in this show (death or disappearance always seem to follow suit).
Does the show need yet another romance? The writers are already trying to pair Torres and Bishop (who will never be "Tiva"). Can't men and women just be friends and coworkers?