What Is 'The Blacklist' Star Hisham Tawfiq's Net Worth?
The Blacklist's daring duo — otherwise known as Raymond "Red" Reddington and Dembe Zuma — have been through a lot together. While most are familiar with James Spader's (Red) work, many don't know much about the actor who plays Dembe, Hisham Tawfiq. His incredible background proves he's the right man to protect his fictional partner. Here's a look at Tawfiq's career and net worth.
A glimpse of Hisham Tawfiq's career before 'The Blacklist'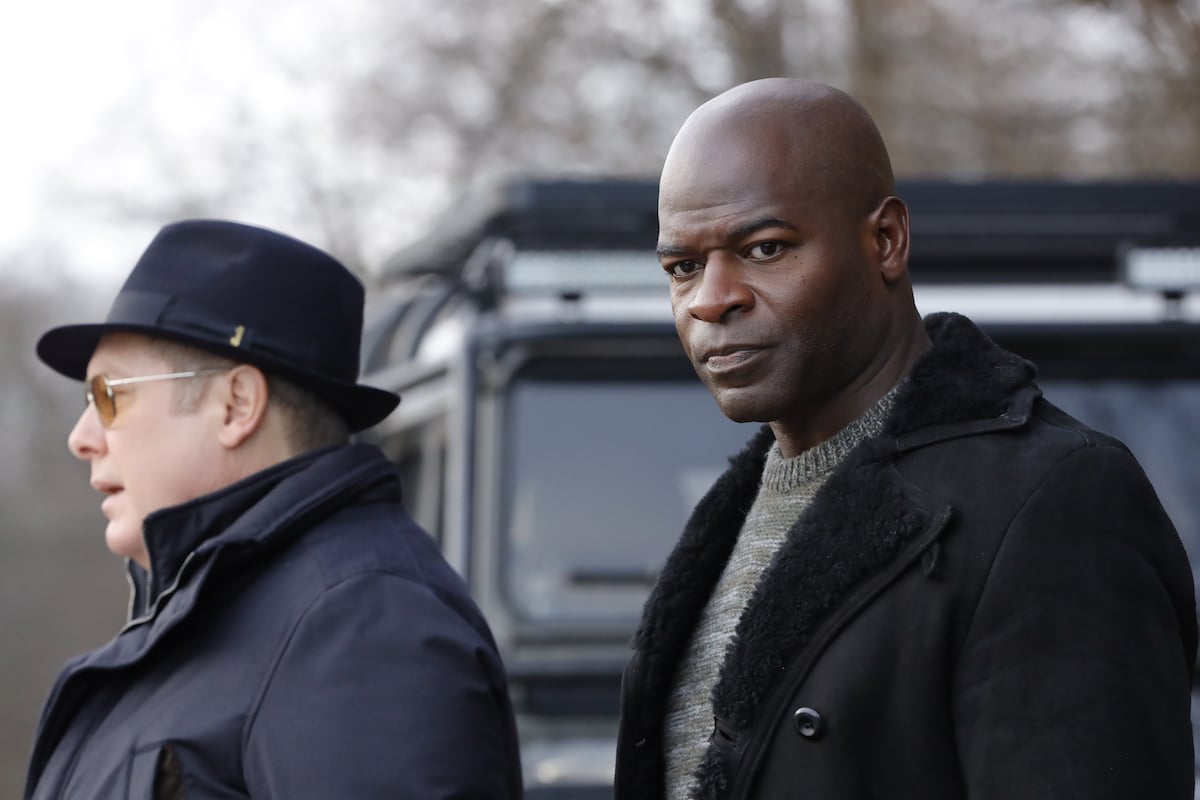 You'd never guess by watching Hisham Tawfiq as he plays Dembe Zuma on NBC's The Blacklist, but the first the actor realized a passion for the performing arts came in high school. Through Maya Angelou's poem, I Know Why the Caged Bird Sings, Tawfiq found his calling.
The Harlem-born star went on to study at the Negro Ensemble Theatre Company, followed by his mentorship under a world-renown acting coach, Susan Baston. Her client list includes Tom Cruise, Nicole Kidman, and more.
Tawfiq didn't immediately grab all the big roles. Instead, he joined the Marines where he served in Desert Storm, became a corrections officer in Sing Sing, and worked as a New York City firefighter for 20 years before he retired to pursue acting full-time.
"I still love it and enjoy driving a firetruck, especially up in Harlem and seeing people I know, getting little kids to jump on it," Tawfiq told Entertainment Weekly about retirement.
"That's why it's so hard to retire. Because I still enjoy working and especially serving the community of Harlem where I grew up. It's a very hard thing to let go."
The married father did let go in 2015 — two years after he'd already played Red's bodyguard for two years. While juggling both jobs, Tawfiq admitted he used FDNY vacation time for acting classes and audition for roles. Now that's dedication.
Tawfiq once had an entirely different passion
Even if you gloss over Tawfiq's impressive military and firefighting career, there's still more to his story. Throughout childhood, Tawfiq was an avid Boy Scout which, no doubt, set the stage for his future endeavors — all the way to the role of Dembe Zuma.
The actor's interest in the arts didn't just happen one day. Just after high school, The Blacklist star was a professional jazz and West African dancer. According to Muscle and Fitness, he danced on tour with Gloria Gaynor.
While performing a role that mixes dancing and acting (known as Shaka Zulu), Tawfiq said a lightbulb went off.
"I loved the feeling I had playing this African warrior," he said. "I thought, 'Lemme try this acting thing a little more.'"
Eventually, Tawfiq expanded his acting resume little by little. He's appeared in projects like 30 Rock, Law & Order: Criminal Intent, and more, before snagging The Blacklist in 2013.
What is Tawfiq's net worth?
According to multiple outlets, Tawfiq is worth anywhere between $200,000 to $4 million. He likely received a hefty pension after retiring from the FDNY. Some reports state the amount is in the six figures.
As a recurring status star in The Blacklist, Tawfiq's paycheck should be a good one. He's appeared in 150 episodes to date and is scheduled to return for filming season 8.