What Is 'The Blacklist' Writer and Producer John Eisendrath's Net Worth and What Else Is He Known For?
John Eisendrath is one name behind the success of NBC's 'The Blacklist'. What is Eisendrath's net worth and what else is he known for?
NBC's The Blacklist wouldn't exist without a lot of behind-the-scenes work. Among the many who've brought the crime drama to life is that of executive producer and writer, John Eisendrath. What is Eisendrath's net worth and what else has he worked on?
'The Blacklist' isn't John Eisendrath's only claim to fame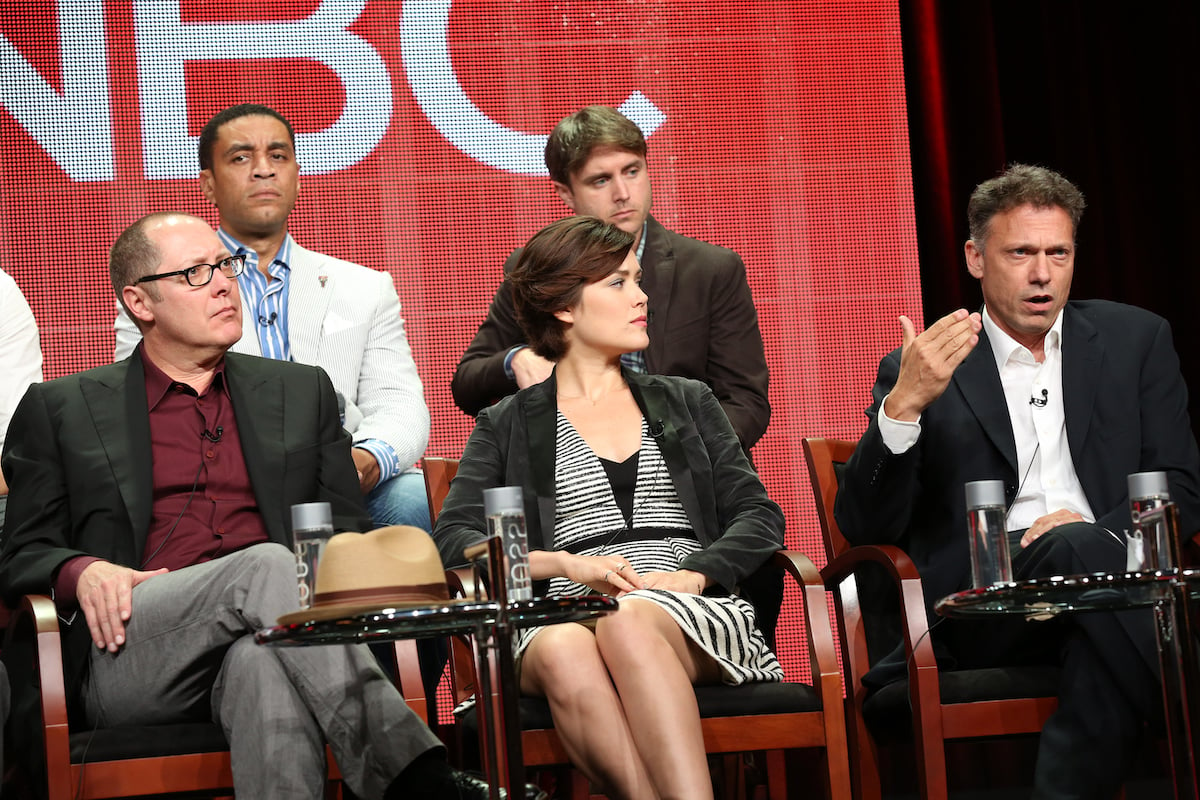 The name "John Eisendrath" may not ring a bell, but when connected to The Blacklist, it should. As executive producer, showrunner, and writer, Eisendrath is one of the many who work to make the show as big of a success as it's become over the last seven years.
While The Blacklist remains one of the network's top-scripted shows, it's worth noting Eisendrath brought a wealth of experience when he signed on.
With projects like Models, Inc., Felicity, Alias, and more, Eisendrath was a no-brainer when it came to partnering with Jon Bokenkamp for the James Spader-led crime drama.
Here's what Eisendrath says about 'The Blacklist'
In a show like The Blacklist, twists and turns come with the territory. As for Eisendrath, that's the most rewarding part.
"There is something incredibly fun about that and very exciting. It's scary how easy it comes to some of us, to think like a criminal. It is enjoyable, and it's a very specific character," he told Collider. "That, to me, is part of the reason I hope the show will be a success."
The show wrapped its 7th season early (due to the coronavirus COVID-19 pandemic) with over 150 episodes filmed to date. Season 8 was ordered in early 2020 but it's unclear when to expect new episodes.
When asked by Entertainment Tonight how long the series may go, Eisendrath said, it won't be soon.
"I think there's a lot of story left to tell. I think every season has been incredibly personal and has had huge revelations and next season will be no exception," he said, adding that Reddington's final reveal will be an 11 on a scale of 1-10.
What is Eisendrath's net worth?
That said, Eisendrath's accomplishments and the current success of The Blacklist have contributed to his current net worth. In 2015, Eisendrath and Bokenkamp made The Hollywood Reporter's '"Top Showrunners" list for the show's consistently high ratings.
Eisendrath, a married father of four, is also behind the one-season stint of The Blacklist's spin-off, The Blacklist: Redemption, which starred Ryan Eggold.
According to multiple outlets, there is no clear net worth report for Eisendrath. The estimated range is somewhere between $1.9 million, to $126 million — a wide range with no confirmation.
However, considering he's been a big name behind many hit shows — and that he's married to TV writer, Jennifer Levin — it's likely on the higher end.