What Is the Daniel Fast Diet? Chris Pratt's New Diet, Explained
Chris Pratt is shedding some pounds before his wedding. The Guardians of the Galaxy star, who recently announced his engagement to Katherine Schwarzenegger, is following the Daniel Fast, an eating plan inspired by the Bible.
The fast – which some have called "extreme" – is inspired by the period that the Biblical Daniel spent living on just vegetables and water. Adherents say it's a religious experience that also allows you to rethink your relationship with food. But some nutritionists say that while the fast might have spiritual benefits, it's not necessarily a good weight loss plan.
The Daniel Fast is inspired by the Bible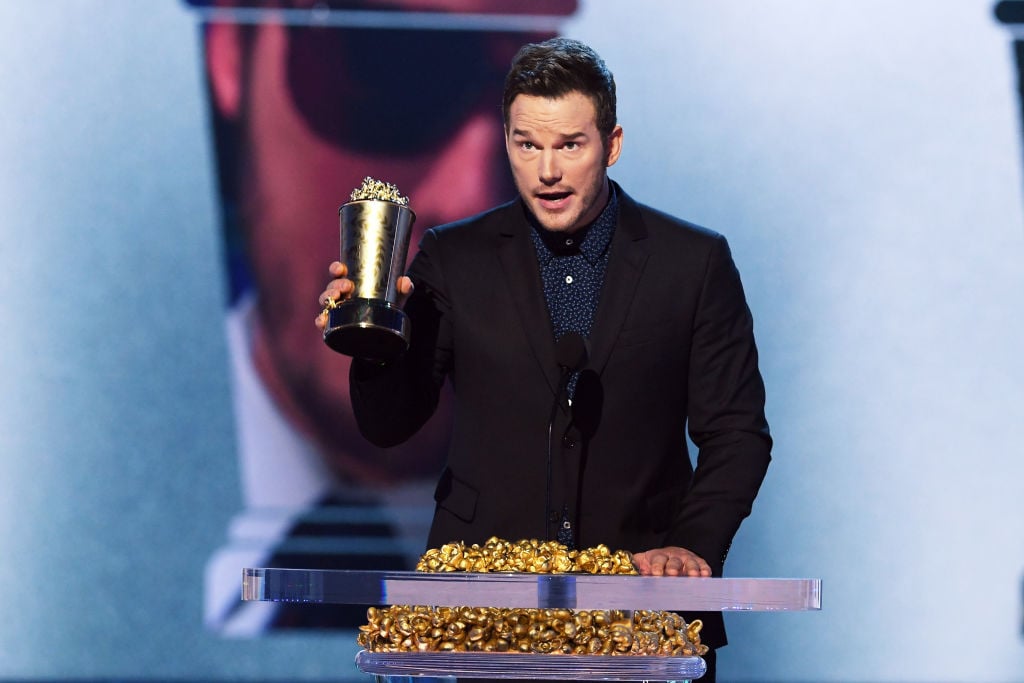 Pratt announced in early January that he was on day three of the Daniel Fast, describing it as "21 days of prayer and fasting." The fast has its roots in the Bible and is inspired by the prophet Daniel in the Old Testament. The modern version seems to date back to 2007, which is when Susan Gregory launched The Daniel Fast blog. Since then, it has caught on with many Christians, who often fast in the first part of the new year.
How do you do the Daniel Fast?
First, it's important to understand that the Daniel Fast is not really a weight-loss plan. However, you may lose weight if you complete it. USA Today describes it as a "spiritual and physical detoxification" through prayer and fasting. The fast "is designed to turn mundane moments like eating into an opportunity to listen for guidance from God."
The fast is "is similar to a vegan diet with additional restrictions," according to the Daniel Fast blog. People who do the fast follow a strict diet that allows only "foods grown from seed." Vegetables, fruits, nuts, seeds, whole grains, legumes, and liquid oils (like olive or canola) are allowed. The only beverage you can drink is water. Meat, dairy, sugar, leavened bread, and all refined and processed food are on the do-not-eat list.
What do nutritionists think of the fast?
Nutritionists' opinions on the Daniel Fast appear to be mixed. Liz Weinandy, who is a dietician at the Ohio State University Wexner Medical Center, told Men's Health that "It's really not a good idea to do." She said the Daniel Fast was lacking in certain nutrients like protein and essential fats.
Keri Gans, a registered dietitian nutritionist and author of The Small Change Diet, told Prevention that one positive of the Daniel Fast was that people would likely boost their fruit and vegetable intake. She also said that in a healthy individual, the fast was probably safe. However, some people might experience side effects like headaches and irritability.
Richard Bloomer, who is dead of the University of Memphis' School of Health Studies, has researched the Daniel Fast and has a more positive interpretation. He's found the fast might lower high blood pressure and cholesterol. By avoiding processed products and eating more whole foods, people might lose weight and see other health benefits.
"There's a lot of potential health benefits from adopting this approach," Bloomer told Time.
Is the Daniel Fast sustainable?
The Daniel Fast is not intended to be a long-term diet. However, there is an eating plan inspired by the Biblical Daniel's fast that is designed to encourage more lasting change in your eating habits. Mega-church pastor Rick Warren created the Daniel Plan after realizing he and his congregants needed to lose weight.
The Daniel Plan is less restrictive than the short-term fast. The focus is on "healthier, fresher and more natural foods," Warren told USA Today. "The line we use is: 'If it grows on a plant, it's healthy. If it's made in a plant, don't eat it.' My rule is no snacks, no sweets, no seconds." In addition to food, the other four key parts of the plan are fitness, focus, faith, and friends. According to the plan's website, "It's about abundance, not deprivation, and this is why the plan is both transformational and sustainable."
Check out The Cheat Sheet on Facebook!