What Is the Net Worth of Holly Robinson Peete from 'Meet the Peetes'?
Meet the Peetes is returning to the Hallmark Channel for Season 2 on February 24. The reality series follows the life of actress Holly Robinson Peete, her husband, former NFL quarterback Rodney Peete, and their family. The show is just the latest venture from the multi-talented Peete, who got her start on TV when she was just four years old.
Her career started with a role on Sesame Street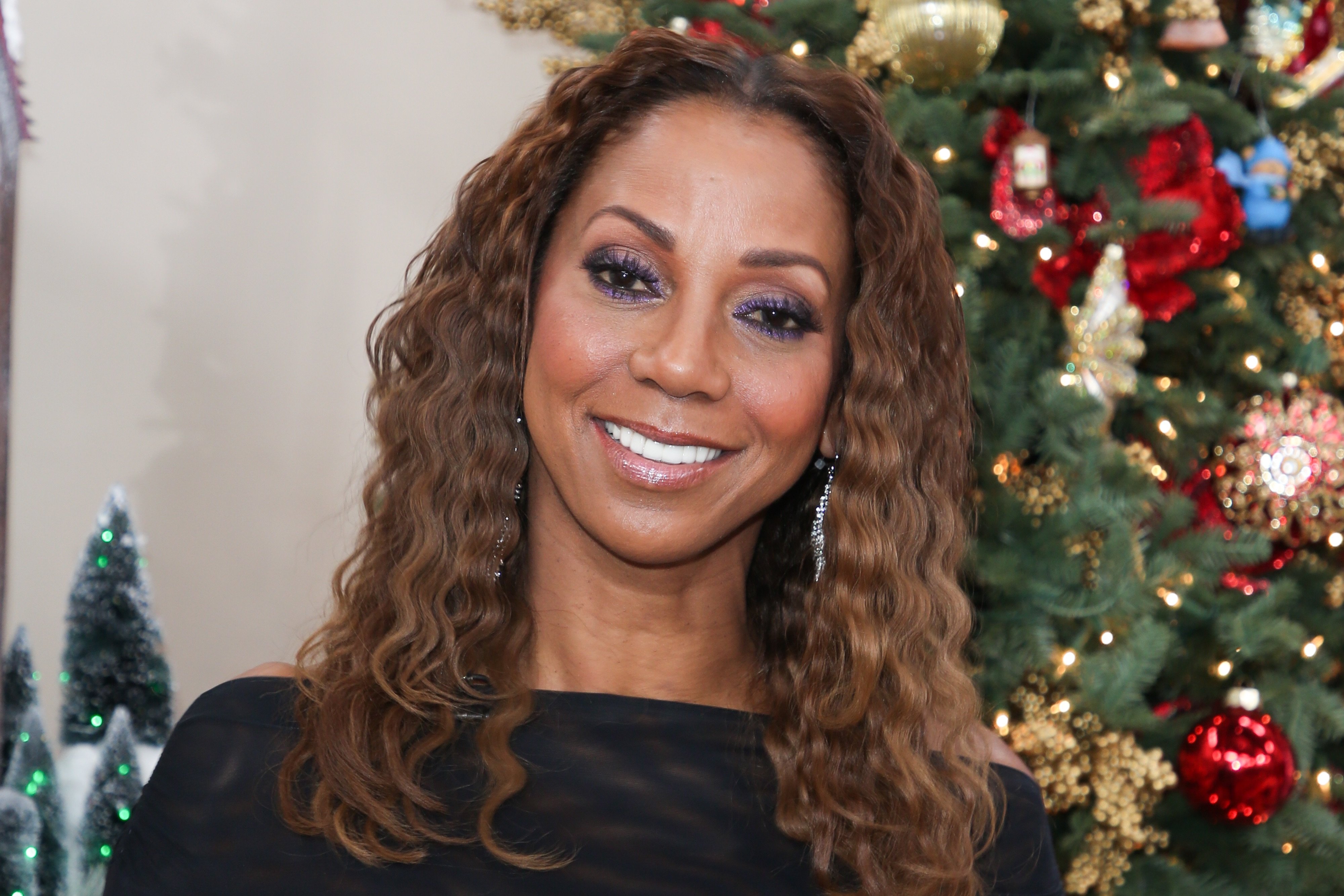 Robinson Peete made her first TV appearance when she was just four years old, on Sesame Street. Her dad, Matthew Robinson, was a producer and also the original Gordon on the show. But she didn't end up pursuing a career as a child actress. She graduated high school in Los Angeles (Rob Lowe was one of her classmates) and went to Sarah Lawrence College, where she earned a degree in psychology and French and studied abroad at the Sorbonne in Paris.
After earning her bachelor's Robinson Peete decided to try her hand at acting. In 1986, she got her first job, playing officer Judy Hoffs on 21 Jump Street. In 1992, she played Diana Ross in a TV miniseries about the Jackson family. From 1992 to 1997, she had a starring role on Hanging with Mr. Cooper.
Robinson Peete was also one of the original hosts of The Talk, competed on The Celebrity Apprentice in 2010 (where she was a runner-up), and has appeared on shows like Love, Inc. Mike & Molly, and Chicago Fire. She's also starred in several Hallmark movies, including Angel of Christmas, Christmas in Evergreen, and Morning Show Mysteries: Murder on the Menu.
In 1997, her father's battle with Parkinson's inspired her to establish the HollyRod Foundation to help improve the lives of people with the disease, as well as those of people living with autism. She is also the author of a children's book about autism, My Brother Charlie, which won an NAACP Image Award. (Robinson Peete's son R.J. has autism.)
Holly Robinson Peete is worth $4 million
Over her decades of work in Hollywood, Robinson Peete has amassed an estimated net worth of $4 million, according to Celebrity Net Worth. The site estimates that Robinson Peete's husband Rodney is worth $5.5 million, giving the couple a combined net worth of nearly $10 million.
While the Peetes appear to be doing fine financially right now, they've run into money troubles in the past. In 2010, they were confronted with a six-figure tax lien. The unpaid taxes happened after some jobs fell through and Rodney lost his NFL health insurance. That mean they had to shoulder the cost of education and health care for their autistic son on their own, Accounting Web reported. 
Robinson Peete has spoken openly about the challenges of being a caregiver, first to her father, and then to her son after he was diagnosed with autism. In 2016, she told USA Today that caring for her father was "financially, emotionally draining … I'm glad I did it, and I took care of him until the very end, but it was so, so, so, so hard." One of her motivations in starting the HollyRod Foundation was to help underserved families of people with Parkinson's and autism get the support they need to provide for their loved ones.
Season 2 of Meet the Peetes premieres Sunday, February 24 at 9/8c on Hallmark Channel.
Check out The Cheat Sheet on Facebook!