What Is the Secret Behind Khaby Lame's TikTok Success?
Khaby Lame is one of the most famous people on TikTok, and he achieved this without saying a word. In the last two years, the 21-year-old Senegalese TikToker went from an unemployed factory worker to a celebrity with millions of fans across the world. Lame has collaborated with some of the biggest names while remaining true to his unspoken brand of comedy. How does he do it?
Who is Khaby Lame?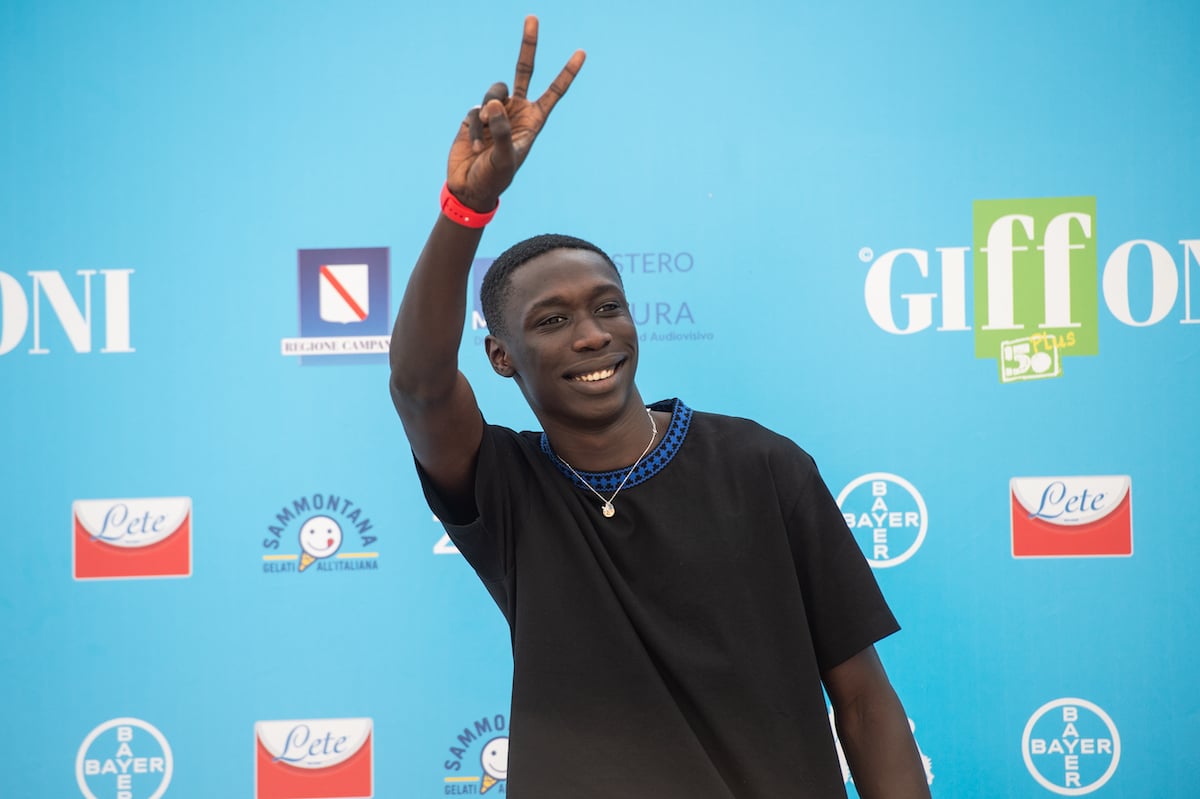 According to CNN, an unemployed Lame spent the early days of the coronavirus pandemic with his parents and siblings as he looked for work. Lame downloaded TikTok out of curiosity and started playing around with different styles. He danced, played games, and made short comedy bits to entertain friends. However, after months of content creation, he struck a chord with wordless critiques of strange life-hack videos. 
Now, Lame has 114 million followers on the social media platform. This puts him up there with such iconic TikTokers as Charli and Dixie D'Amelio. According to Lame, he just wanted to have fun with a popular type of internet content. By silently reacting to the strangeness of life hack videos, he let the audience write their own script while nonverbally implying his own opinion.
Khaby Lame's TikTok success   
Users can use TikTok in many ways. Celebrities like Addison Rae and the D'Amelio sisters got their start by following trends and gathering followers. What makes Lame different is a brand of comedy that is less about loud comedy bits and more an exploration of physical comedy. 
"I came up with the idea because I was seeing these videos circulating, and I liked the idea of bringing some simplicity to it," Lame told CNN. "The type of gesture came by chance, but the silence didn't. I thought of a way to reach as many people as possible. And the best way was not to speak."
Lame does not just do it for laughs, however. BBC notes how such a large following led to pushback from people who did not like his outspoken views on race and climate change. However, for those who read between the lines, his political turn is not so unusual. He's most interested in helping people use their minds and make things less complicated than they need to be.  
Lame doesn't belittle people who make their hacks overly complicated. He simply reacts. His shrug has become something of a signature move, but sometimes it's just out of sheer exasperation. Lame doesn't try to overdo it, instead, offering a signature deadpan reaction to whatever madness plays out on screen.
Now, when people see someone overcomplicating a task, Lame is the first person they tag for a reaction. At just 21 years old, he shows no signs of slowing down. 
Lame's silence pays
Lame was an unemployed factory worker just two years ago. Now, he makes $50,000 off of a single promotional video. This equates to about $200,000 every month. On top of that, Lame sells t-shirts, juicers, candles, and more in his online store. His brand of deadpan humor works because Lame's type of reaction often gets a laugh at a party. 
According to Techie + Gamers, Lame is worth $5 million in 2022. He has 45 million followers on Instagram and has collaborated with Greta Thunberg, Naomi Campbell, and several other international superstars. In a world where influencers often go too far for content, Lame balances mockery with natural humor. The result is a career much different than your average TikTok star. He seems poised for something even bigger. 
RELATED: Charli D'Amelio Explains Why She Unfollowed Addison Rae and Other People on Instagram