What Is The Theme Song for 'Succession'?
A dark comedy that stands in stark contrast to many of the other shows currently airing on television, Succession is a firm fan-favorite. The series features a roster of popular actors, whip-sharp writing, and clever storylines that have viewers of all ages riveted. With the recent news that Succession has been renewed for a third season, more fans than ever are getting invested in the show — and becoming enamored with the original, catchy theme music. 
When did 'Succession' debut on television?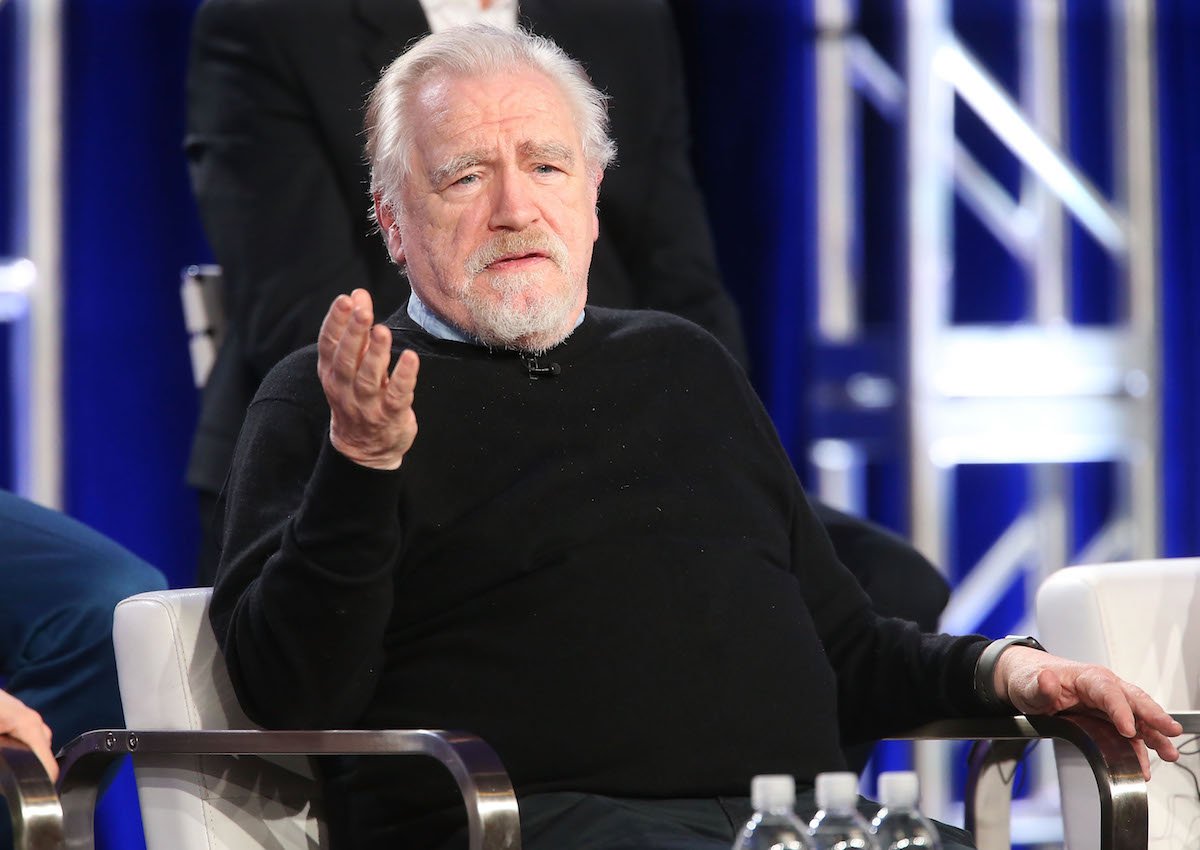 RELATED: HBO's 'Succession' Was Hit Particularly Hard by COVID-19 Production Shutdowns
Succession debuted on HBO in early 2018. It tells the story of the dysfunctional Roy family, the owners and proprietors of a large media and hospitality empire called Waystar RoyCo.
When the series first premiered, it centered on the family dynamics as they fought for control of the company, all while grappling with the ill health of the family patriarch, Logan Roy. Primarily, the show highlights the three Roy siblings and their fractured relationships with each other, which grow worse as they fight for power. 
Succession features a large, ensemble cast of popular actors, including Brian Cox as Logan Roy, Jeremy Strong as Kendall, Kieran Culkin as Roman, and Sarah Snook as Siobhan. Matthew Macfadyen and Nicholas Braun also play featured roles in the series. Succession became a hit right out of the gate, and over the past several years, it has received significant critical praise.
'Succession' has received critical acclaim?
RELATED: 'Succession': What Is Logan Roy's Net Worth?
Succession has been praised for the writing, acting, and high level of production design. Most notably, it has received several Primetime Emmy Awards, with the acting by Brian Cox, in particular, hailed as excellent by critics and fans. Cox, a character actor who has worked in the entertainment industry for decades, is enjoying a career resurgence, with thousands of new fans discovering the distinguished performer all over again.
Although the COVID-19 pandemic has delayed the release of the third season of Succession, fans can rest assured that the new season is on the horizon. Showrunner Jesse Armstrong revealed in the summer of 2020 that he was "trying to think about starting shooting in New York before Christmas…Who knows if that'll come about, but that's the plan at the moment."
Still, with the way that the entertainment industry has been rocked, it could be late 2021 before the highly-anticipated third season drops on HBO. 
Who wrote the 'Succession' theme song?
RELATED: This 'Succession' Cast Member Appeared in 4 Best Picture Nominees
One of the most striking things about Succession is the theme music. Composed of a group of disparate musical styles, including hip-hop, classical piano, and jingling bells, the music is perfectly representative of a show that has broken many boundaries and blended genres.
According to a report by Mental Floss, composer Nicholas Britell wrote the rest of the show's music before finally sitting down to write the introductory music. After Britell worked through a draft for the theme music, he was terribly nervous to send it to the show's creators. 
As Britell revealed, "I remember thinking to myself, 'I hope they like this because if they don't, I actually don't know what else to do.' So I emailed it over and [creator Jesse Armstrong] almost immediately responded and said, 'I think the right response to this is: F*** yeah!'" Fortunately, fans responded as well to Britell's music as showrunners did, and these days, the theme music is indelibly entwined with Succession.