What is 'Today' Co-host Hoda Kotb's Net Worth?
Hoda Kotb has been the beloved co-host of The Today Show since January of last year, assuming the mantle after Matt Lauer's abrupt departure in 2017.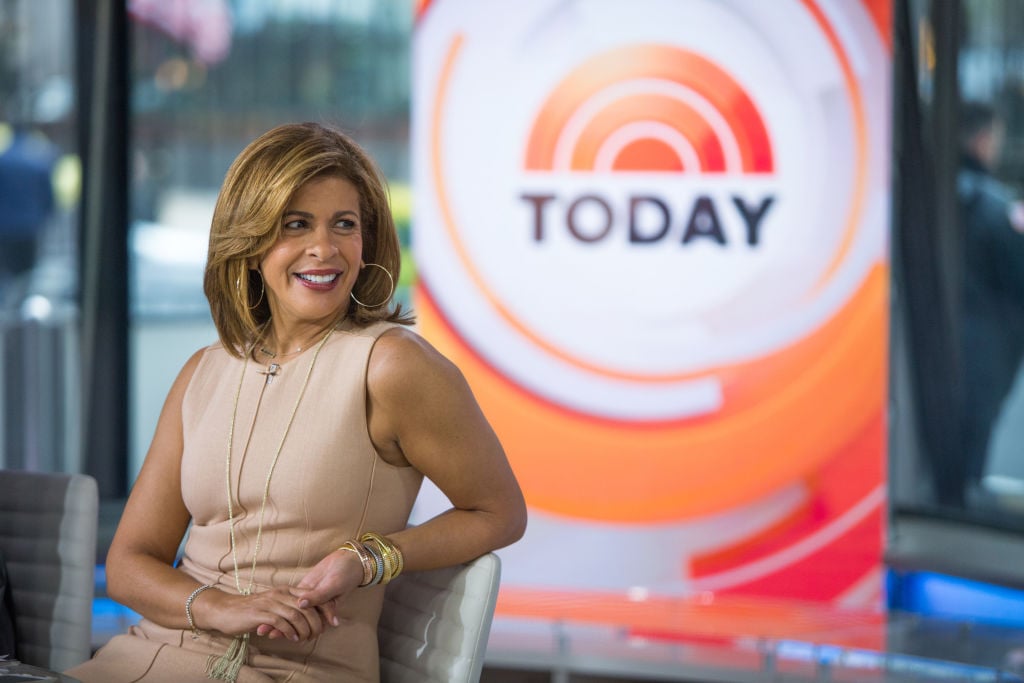 She recently returned to the morning show after taking time off to be with her partner, Joel Schiffman, and their second adopted child, Hope Catherine. The little one joins her older sister, Haley Joy.
She's got a happy family life
During her maternity leave, which began with her second child's adoption in April, the breast cancer survivor shared how much she and Schiffman had enjoyed the simple pleasure of spending time together as a family.
"It's not a vacation," Kotb told People. "I worked harder on maternity leave than I did at work. You're up at the crack of dawn, and you're up all hours. Stay-at-home moms should be called work-at-home moms. You are up all the time…I don't know if my kids will remember it, but … I will always remember."
Kotb and Schiffman adopted their older daughter, Haley Joy in February 2017.
She's written a new book
Kotb also has a new book being published later this month. I Really Needed This Today offers 365 quotes and thoughts, many drawn from her personal Instagram account. The book looks at the key people and instances in her life that have helped her to be open to change and pushed her to stretch and grow as a person.
The 54-year-old announced the book on Instagram, saying about the quotes found in the book, "They are meant to inspire, make you feel good. It's a book I'm really, really excited about. It's uplifting, and I hope it lifts you up."
Kotb is a prolific author with titles including I've Loved You Since Forever and You Are My Happy for children, and the inspiring Hoda: How I Survived War Zones, Bad Hair, Cancer, and Kathie Lee and Ten Years Later: Six People Who Faced Adversity and Transformed Their Lives for grown-ups.
Kotb's net worth
Kotb earns $7 million annually as host of the morning show, significantly less than Lauer, who was making approximately $20 million per year. Her net worth, according to Celebrity Net Worth, is $30 million.
The network noted at the time to The Hollywood Reporter that it wasn't a fair comparison as Lauer had anchored at Today for 20 years at the time of his firing. Kotb, on the other hand, had clocked in ten years with Today and was named co-anchor of the fourth hour of the program in 2008.
"I think the whole money thing for me, I've always been sort of — I know it sounds ridiculous that I'm going to say this, but I really have done jobs I liked for the job I liked because I never wanted to be happy every other Friday on pay day, she told People in 2018."
"Like, I didn't want that to be the happy day. I wanted to feel good throughout. So no, I'm not making Matt Lauer money. Not even close."
Kotb's love for her job shows every day on the program, and the fans' love is showing up in the ratings.
Read more: An Emotional Hoda Kotb Shares This Personal Story About Boyfriend Joel Schiffman on 'Today'