What Is Tony Bennett's Net Worth and How Did He Meet His Wife?
Singer Tony Bennett is a legend in every way. Spanning the years, he had already established himself in the 1950s with his first hit, Because of You. Then in 1962, he recorded his trademark song, I Left My Heart in San Francisco.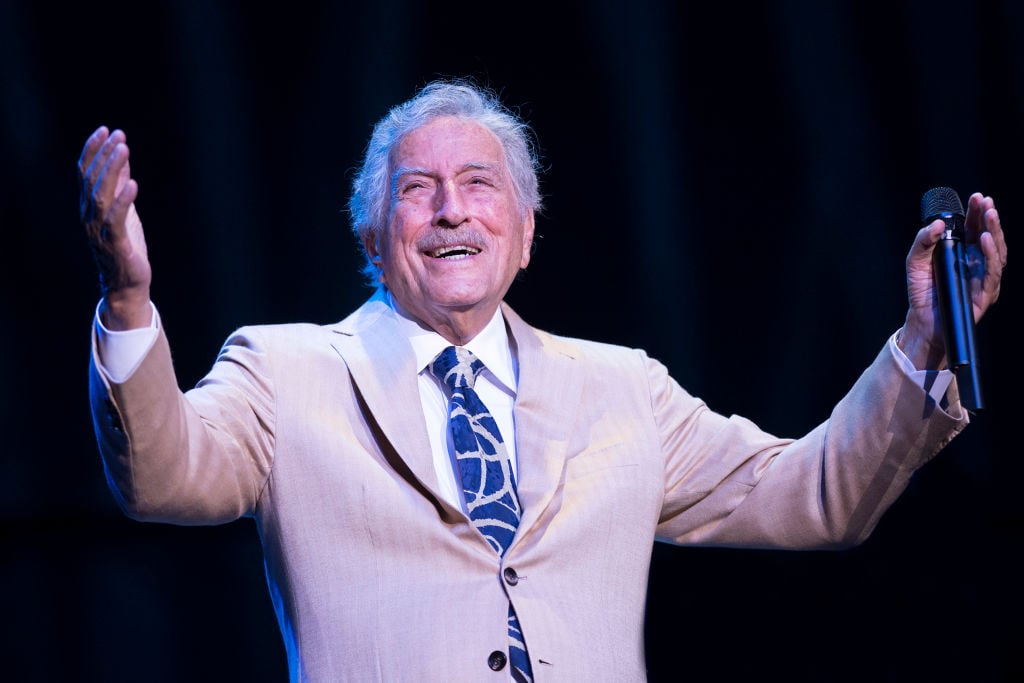 Throughout the 1970s and 80s, his successes ebbed away, but it was in the 1990s when Bennett surprised the world (and perhaps himself) with an astonishing new fame and demand for his appearances and work. And at 93, he's still going strong.
Find out more about this iconic singer, how he met his 53-year-old wife, and his net worth.
Bennett's enormous comeback
Bennett was already a household name in the 1940s and 50s. If one had asked anyone on the street at that time which singer they thought might be a household name in 50 years, it's very doubtful they would have thought to say Tony Bennett. But, as it happened, he was!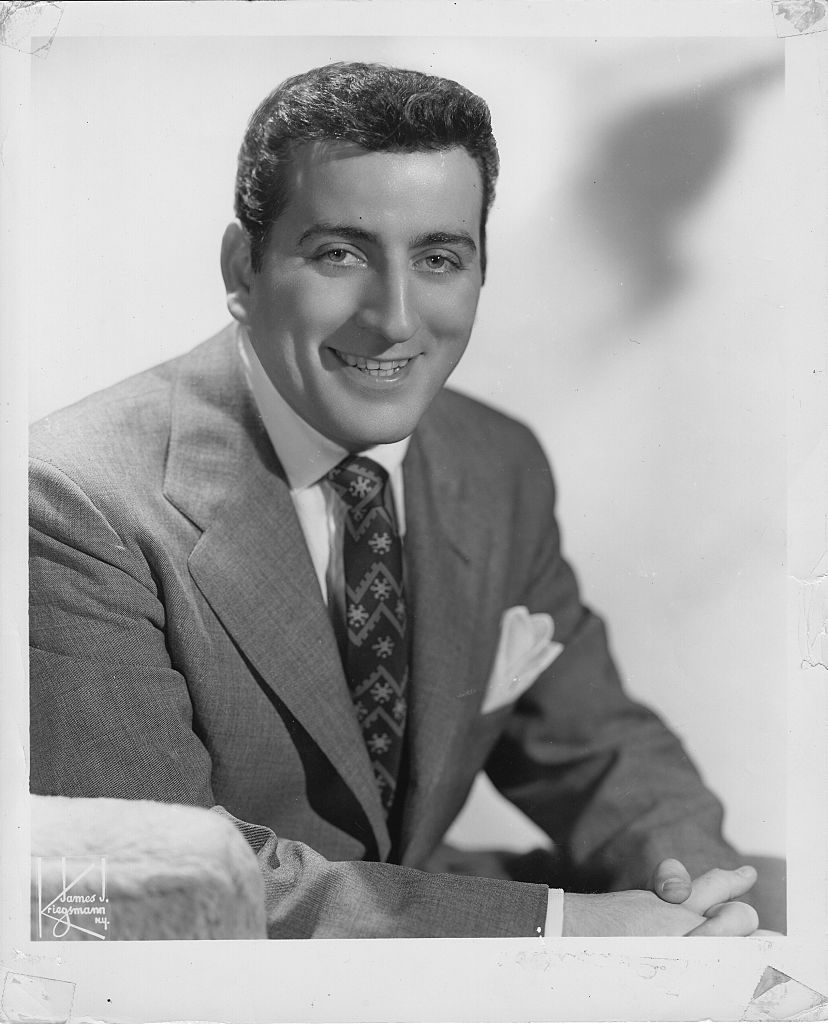 He discovered a new generation of fans at the time and appeared in venues normally reserved for much younger musical performers. Incredibly, he appeared with Patti LaBelle in the 1995 Super Bowl half time show, and as well in a highly praised MTV Unplugged session. During the MTV sessions, he brought the standards back, and established a new base of fans under the age of 30.
In 2014, Bennett recorded Cheek To Cheek, an album of duets with the spectacularly unusual Lady Gaga, who up until that time had been known for outlandish outfits, dance hall music, and wild makeup. Her music with Bennett was wildly… familiar and lighthearted, with songs including Nature Boy, I Won't Dance, and Lush Life.
Gaga was delighted to work with her idol, Bennett. "There's a part of me that has been quiet for a long time that is now being reawakened, after years of producers and record-label people telling me to make my voice sound more radio-friendly," she said at the time.
How Bennett met his wife, Susan
In his 2016 book, Just Getting Started, Bennett wrote that he met his wife Susan Benedetto in 1966 when he was visiting with her parents Marion and Dayl Crow. Susan was there…she was inside her mother's belly!
He wrote, "As fate would have it, [Susan's mother, Marion] was pregnant at the time with … Susan!" writes Bennett. "It's a photo we all laugh about, knowing the incredible turn of events that followed."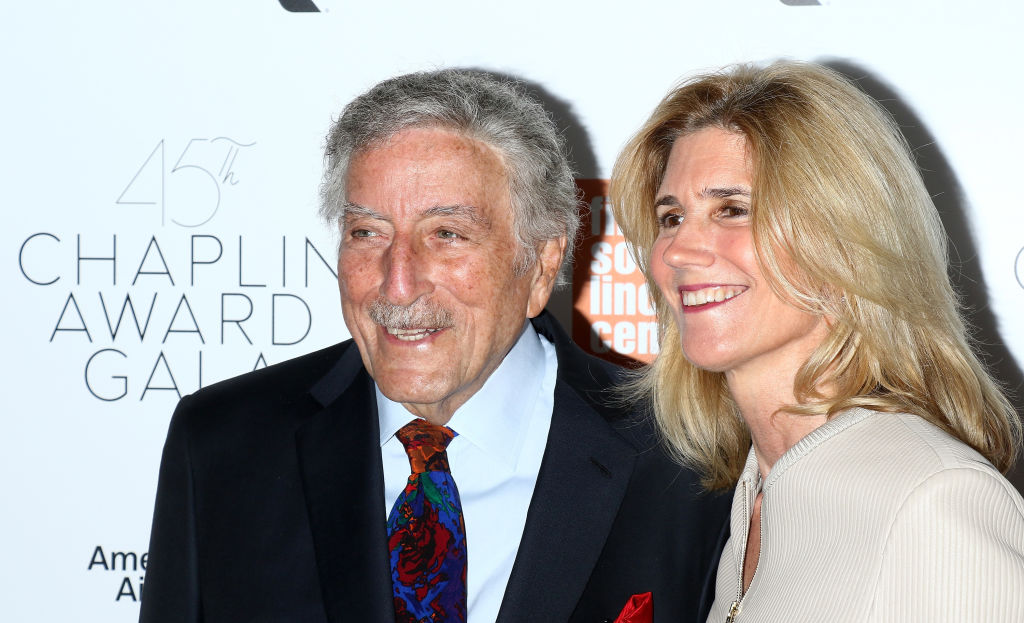 Benedetto was raised listening to Bennett's music and became the president of his fan club in the San Francisco Bay Area, Bennett continued in his book. At the age of 19, Benedetto finally got to meet her future spouse after asking to see him backstage following one of his shows.
"I not only agreed to say hello to her backstage but asked her to be my date for the evening, and that's how it all really began, foreshadowed by a backstage photo taken in 1966!"
The couple dated for 20 years, before finally marrying in 2007.
His net worth
Tony Bennett's net worth is $200 million, according to Celebrity Net Worth. He has won 19 Grammy Awards including for his Duets I and Duets II albums, which both won Grammys for Traditional Pop Vocal Album for 2006 and 2007.
His collaborators on the albums included Amy Winehouse, the Dixie Chicks, Juanes, Elton John, Celine Dion, Michael Buble, John Legend, Bono, Paul McCartney, Queen Latifah, Sting, Diana Krall, and many more.
Unlike other recording artists who record duets separately and have producers combine their vocals, Bennett insisted on being physically present with each of his collaborators while recording was being completed. In fact, both Bennett and his duet partners recorded with a live band, which says a great deal about the singer's dedication to the musical process.
Read more: Frank Sinatra: How Much Was the Legendary Singer Worth When He Died?