What Is "You're Beautiful" Singer James Blunt's Net Worth
James Blunt is a singer that many music fans might remember hearing in the 2000s. He rose to fame with a song called "You're Beautiful" about a mysterious stranger on a train.
The track was a big hit internationally, so a lot of fans might wonder: Just how much has Blunt earned from his music career and what is his net worth now?
Read on below to find out the figure and also see what Blunt has been up to these days.
James Blunt's grew up in England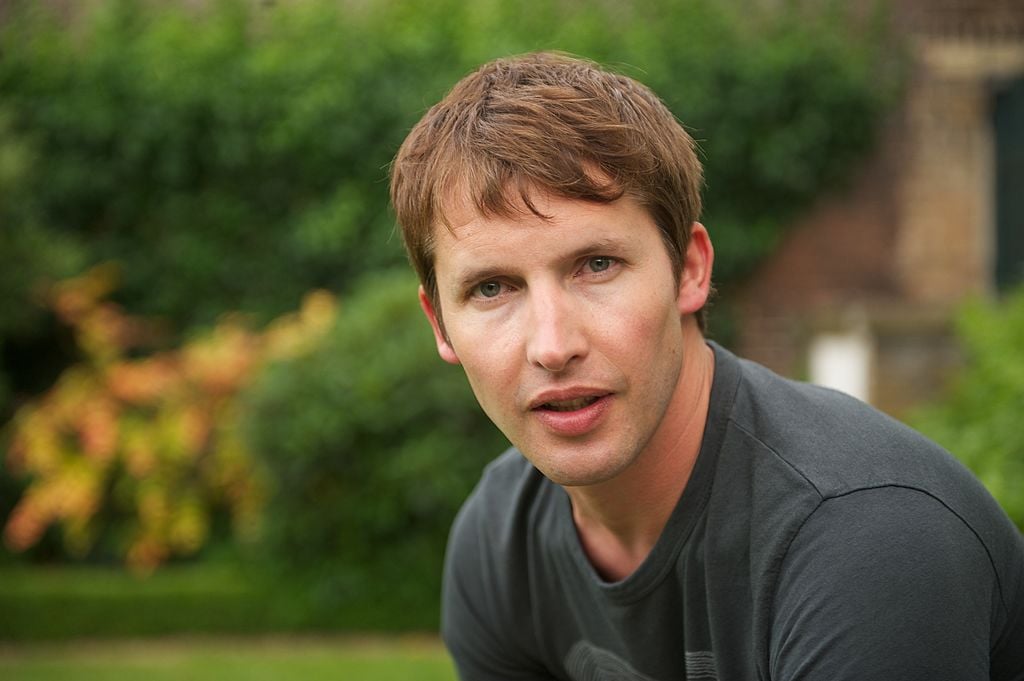 Blunt was born James Hillier Blount on February 22, 1974. He grew up in the district of Hampshire in England.
His father was an officer in the British army, so Blunt also lived in many different places, such as Cyprus and Germany. When Blunt went to college at the University of Bristol, he studied aerospace manufacturing engineering and sociology before graduating with a degree in 1996.
James Blunt was in the military before he started his music career
Blunt received a pilot license at the age of 16. After graduating from university, he decided to become a military officer like his father.
He trained at the prestigious Royal Military Academy, Sandhurst, which was the same school that Prince William and Prince Harry attended. There, Blunt got to the rank of captain.
While in the military, Blunt did a number of notable things. In 1999, he joined a squadron that went with NATO to oversee the conflict in Kosovo. A few years later, he was assigned to be one of the military guards during the Queen Mother's funeral.
Blunt eventually resigned from military work in 2002.
James Blunt found musical success in the mid-2000s
Blunt grew up learning how to play a few instruments and was very interested in music. After leaving the military, he decided to pursue a musical career.
He released his first single, "High," in 2005. The song found moderate success in the United Kingdom and a few European countries. It even got to number 100 on the Billboard Hot 100 chart.
Blunt's next single, "You're Beautiful," would prove to be his most recognizable one. He released it in 2005 as well, and it quickly gained attention across the globe.
It ended up reaching number 1 in several countries, including the United States. He actually was the first British artist to reach number 1 in the U.S. in almost a decade.
After the success of "You're Beautiful," Blunt continued to see successes in his home country with other releases. For example, he had top 10 hits in the U.K. with tracks like "Goodbye My Lover," "1973," and "Bonfire Heart," but American music listeners generally did not hear much from Blunt after the 2000s.
What is James Blunt up to these days?
It has surely been a while since Blunt last had a commercially-successful song. However, he is still releasing music as usual.
In 2019, he released his sixth studio album, Once Upon a Mind, which actually reached number 3 on the U.K. chart and was certified silver.
Aside from music, Blunt also has a family that occupies his time. In 2014, he married Alexandrina "Sofia" Wellesley, who is a British aristocrat. The couple welcomed a son together, but they keep this aspect of their lives rather private.
Their child's name is currently not known to the public, though it has been revealed that his godparents are Ed Sheeran and the late Carrie Fisher.
What is James Blunt's net worth?
According to Celebrity Net Worth, Blunt is worth around $18 million.
Although Blunt's net worth is nothing compared to some of the most famous singers around, he is still able to live a fairly comfortable lifestyle. He currently lives in a hillside villa in Ibiza, Spain, while also owning a chalet in Verbier, Switzerland.
"When I started out, I always dreamt of a place in Ibiza and a chalet in Verbier," he told iNews in 2019. "And now I have both."
Blunt uses his fame and money for charity projects as well. Since he was in the military, he is passionate about helping veterans and those in conflict zones. He has been known to support Help For Heroes, as well as Doctors Without Borders.