What Jennifer Lopez Said About Her Marriage to Marc Anthony
Jennifer Lopez married Marc Anthony in June 2004, a few months after her engagement to Ben Affleck ended. Unfortunately, their marriage ended in divorce 10 years later. Lopez revealed a lot about what it was like being in a relationship with Anthony.
Jennifer Lopez thought she was destined to be with Marc Anthony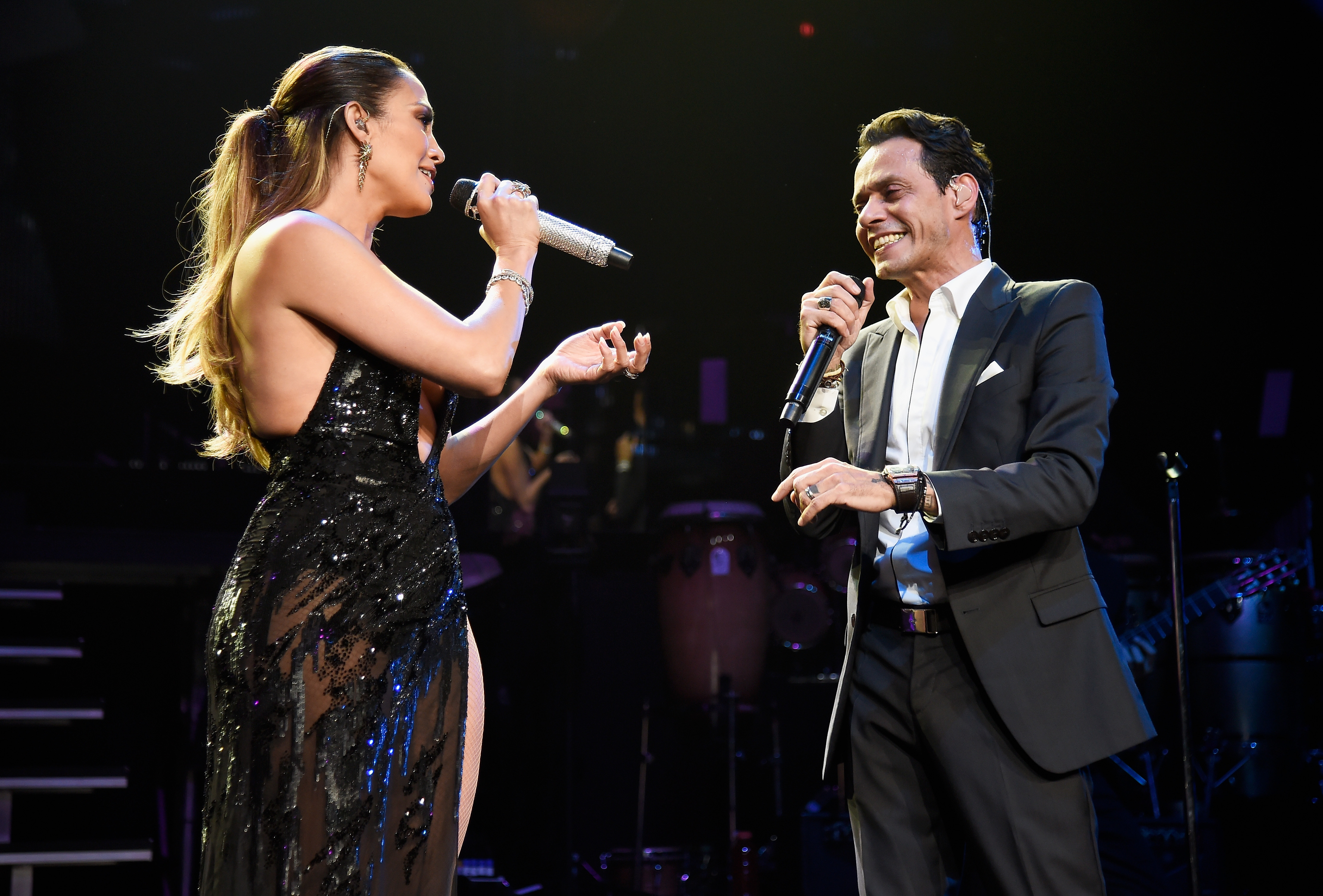 Lopez says she married Anthony because at the time she thought they were destined to spend their lives together. She crossed paths with Anthony just three days after she was supposed to marry Affleck, so she took it as a sign. Lopez and Anthony had been friends for a long time, so believed their union was meant to be.
In her book True Love, Lopez says they both thought they met again for a reason. When they first met years before, Anthony even joked that he was going to marry Lopez one day.
She also thought their relationship was supposed to happen because she figured all the pain she went through after her breakup with Affleck was meant to prepare her for her true love. She reasoned she was probably supposed to go through bad times so she could eventually meet the person she was meant to be with.
Jennifer Lopez is proud of herself for getting through her divorce from Marc Anthony
Going through a divorce was tough for Lopez. In her book, she says most people would expect her to be angry and bitter after going through such an emotional time. However, she says the main feeling she has is pride. She gives herself a pat on the back for being able to navigate a difficult time and come out on the other side a stronger person.
When asked by Meredith Viera what went wrong in her marriage, Lopez says she just got to a point where she realized the relationship wasn't working for her or Anthony.
"A lot of it is private, but at the same time you just come to a realization like, 'This is not the best thing for all of us,' and that's what it comes down to. And when you have kids, you have to think about those things," said Lopez. "It's not just about you anymore, it's about them. And I wanted the best situation for all of us, and I think Marc did too, and that's what we feel that we did."
Lopez described getting a divorce as the hardest decision of her life. However, she says it was the best decision they could have made for their family.
J.Lo says she wished Marc Anthony would have fought for their marriage
During a discussion with Anthony, Lopez confessed she didn't think their marriage was working. She was hesitant to bring up the topic but decided to address the issue head on and suggest divorce. She told him she could tell neither of them was happy.
Lopez also mentioned to Anthony that their children, Max and Emme, were wondering what was happening with their parents. She admits she was hoping Anthony would tell her he still wanted to work on the marriage. However, Anthony agreed with everything she said. The couple finalized their divorce in 2014.
Follow Sheiresa Ngo on Twitter.