What 'Jeopardy!' Contestants Said About Playing Against Champ James Holzhauer: 'I Was Like, OK This is Over'
James Holzhauer ended his original run on 'Jeopardy!' one year ago. Some of his opponents revealed what it was like playing against the champ.
One year ago, Jeopardy! whiz James Holzhauer ended his near record-breaking run on the game show. With his board-jumping strategy and "all in" wagers on Daily Doubles, the professional gambler's game plan basically obliterated whatever opponents came his way.
Some contestants shared their experience of playing against the champ, where many knew going in they had their work cut out for them.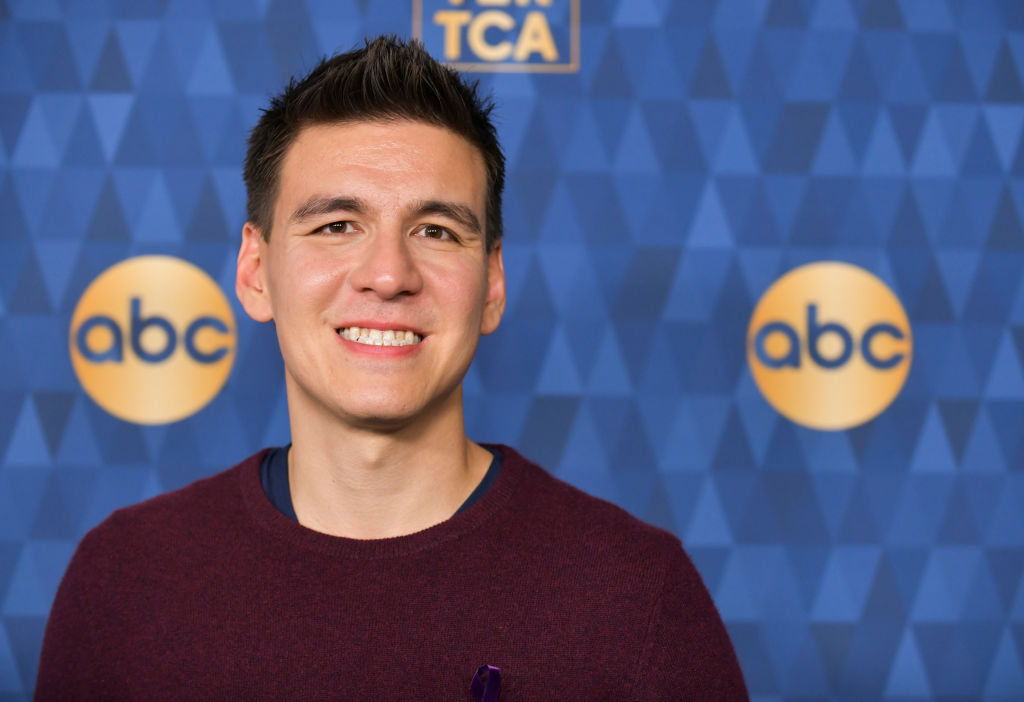 'Jeopardy James' almost beat Ken Jennings' record
During his 33-episode run, many thought Holzhauer would beat reigning champ Ken Jennings. According to the Washington Post, Jennings lasted 74 games and won $2,520,700 in 2004. In his 32 games, Holzhauer fell short by just $58,485 to Jennings' total, losing his 33rd and final game to librarian Emma Boettcher.
"I was a little shook during Double Jeopardy because I was playing from behind and constantly getting beaten on the buzzer by Emma," Holzhauer told ESPN of his last game in June 2019. "By the time Final Jeopardy rolled around, I knew I could only win if Emma answered incorrectly. … She didn't miss, but I was still proud of my performance the whole way. I gave her a high-five and smiled at how far I'd come."
Surprisingly, Jennings was disappointed that the pro gambler didn't beat his record, comparing it to his own loss.
"Honestly, I feel a little bit of the same letdown I did when I lost in 2004," Jennings told the Washington Post after Holzhauer's defeat. "I was enjoying the streak maybe more than anybody. I really wanted to see what this guy could do. I also feel for him, you know? It really does show what a fickle mistress Jeopardy! is. A couple breaks go the wrong way, and any night could be the last night."
When you find out you're facing 'Jeopardy James'
Several contestants spoke to the Washington Post about their experience playing the quiz master, describing their initial feelings upon finding out his level of expertise.
"They said, 'Here's our returning champion, James, he's won 12 games so far,'" Claudia Walters from game 14 recalled. "And you're sitting there nodding and thinking, 'Oh wow, that's cool…' Then they said, 'He has [$851,926].' I pulled out my calculator . . . and kept staring at it: He's averaging over $70,000 a game. This is nuts! … This is a different kind of Jeopardy! and you have no idea what you're up against."
Hannah Pierson-Compeau, who competed in game 10, was hoping someone else would win before her turn on the show. "I kept thinking, 'Come on, somebody beat him, somebody beat this guy so I can play somebody else!'" she revealed.
"It was almost comical. Maybe that's just how I was interpreting it," Kevin Bohannon from game 8 commented. "The inevitability of what we were facing became apparent. But I don't think we understood how quickly he got that amount of money."
When you know your time on 'Jeopardy!' has ended
While some contestants held onto hope after doing well in the beginning of the game, they soon discovered Holzhauer was unstoppable.
"At the end of single Jeopardy! I thought maybe I could win," Matthew Amster-Burton from game 3 recalled. "But soon as he got the first Daily Double in Double Jeopardy, he bet a lot, and I was like, 'Okay, this is over.'"
"I was really proud of myself for getting the first Daily Double," Pierson-Compeau shared. "[But] as much as I was trying to be optimistic, once he got on a roll, it was just 'Ohhh, no.'"
One contestant gave a more vivid picture of going up against the champ. "Any other day, any other opponent, the results might have been different," Lewis Black from game 6 explained. "But you just happen to get there and run headfirst into a buzzsaw."
Despite being defeated by Holzhauer, the contestants were able to get their moment in the spotlight even if it wasn't for a victory. Walters commented on the irony, saying, "It's been the strangest thing to become famous for when you lose."