What Has J.P. Rosenbaum Been Doing Since 'The Bachelorette' and Is He Single?
Learn about J.P. Rosenbaum's personal and dating life post-divorce from former Bachelorette star Ashley Hebert.
The Bachelorette has left fans with plenty of curiosity about the long-term outcomes for the participants. In fact, this entire romantic genre of reality TV tends to leave fans questioning what happens next. After all, if you're looking at a happily ever after, it's not like the story ends when the season finale airs. 
J.P. Rosenbaum is one contestant from The Bachelorette who fans have been particularly interested in lately. He and his starring lady Ashley Hebert and wife of eight years announced their divorce in 2020.
J.P. Rosenbaum was on Season 7 of The Bachelorette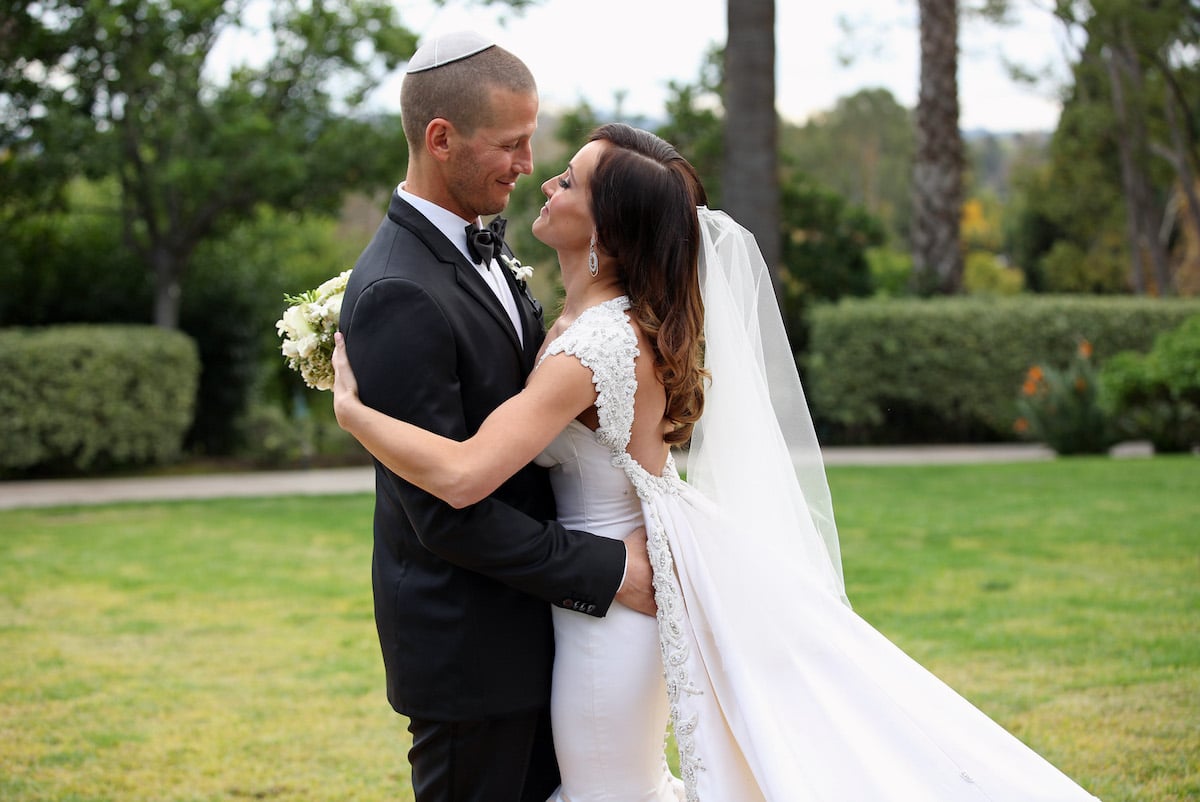 Following in the successful footsteps of The Bachelor, The Bachelorette first aired in 2003 and flipped the script by having a single lady choose between a cadre of hopeful single men. Season 7 of the popular series aired in 2011 and starred Ashley Hebert. Prior to taking on the central role, Hebert had been eliminated from Season 15 of The Bachelor starring Brad Womack. 
As Hebert weeded through the fellas hoping to win her heart, she ended up with J.P. Rosenbaum as the last man standing. Fans swooned over the couple and watched their televised wedding in December 2012. In fact, Chris Harrison, then-host of the Bachelor franchise, officiated the nuptials. 
Rosenbaum and Hebert went on to have a son in 2014 and a daughter in 2016. It looked like a true success story for The Bachelorette. 
J.P. Rosenbaum and Ashley Hebert announced their divorce in 2020
In October 2020, Hebert took to Instagram to post a picture of herself dancing with Rosenbaum. The caption revealed that the pair had decided to end their marriage: "Our differences have taken a toll on our relationship and after years of attempting to repair the damage, we've decided that it is in our family's best interest to create new and separate lives for our children."
She asked for fans to respect their privacy and ended by thanking them for their love and support over the years. Since then, Hebert has moved on and is dating food blogger Yanni Georgoulakis.
Rosenbaum, who previously made headlines for being diagnosed with the rare disorder Guillain-Barré syndrome, is now on the market again. 
Rosenbaum opens up about the strange nature of dating as a single 40-something
Speaking with Us Weekly, Rosenbaum recently opened up about what life has been like for him following the divorce. He made it clear that he and Hebert separated amicably and want to do what was best for their children. He also reflected on wishing Hebert the best in her new relationship. 
Then Rosenbaum got candid about the weirdness of dating as a 45-year-old: "It's weird. Dating in my mid-forties as a divorced father of two is just way different than dating, you know, single in my early thirties." 
He wishes he could find love the old-fashioned way, but he realized he needs to get with the times:
"And especially now with all the apps and it's strange, but I think you kind of get used to it. I would still prefer for it to happen organically and through a friend, but that's not the world we live in right now. And I'm also not from Miami, so my network down here isn't like what it was in New York. I have friends, but they're mostly my age and married with kids. So it's challenging and I have done the apps and I've been it out with some nice women and I'm dating, but I'm still trying to figure it out."
Rosenbaum seems hopeful that he'll settle down once more. He's keeping an open mind about what that might look like in the future.