What Juliette Lewis Said About Brad Pitt When They Were Dating
What Juliette Lewis said about her relationship with Brad Pitt when they were dating. And, what she said years later about their romance.
Juliette Lewis and Brad Pitt dated for three years after filming 1990's Too Young to Die. The film was quite a big break for both actors, who were still climbing the Hollywood ladder at the time (boasting a few sizable roles between them). When they began dating, Pitt was 27, and Lewis was 17. Years later, Pitt would go on to label the romance as one of his "greatest relationships."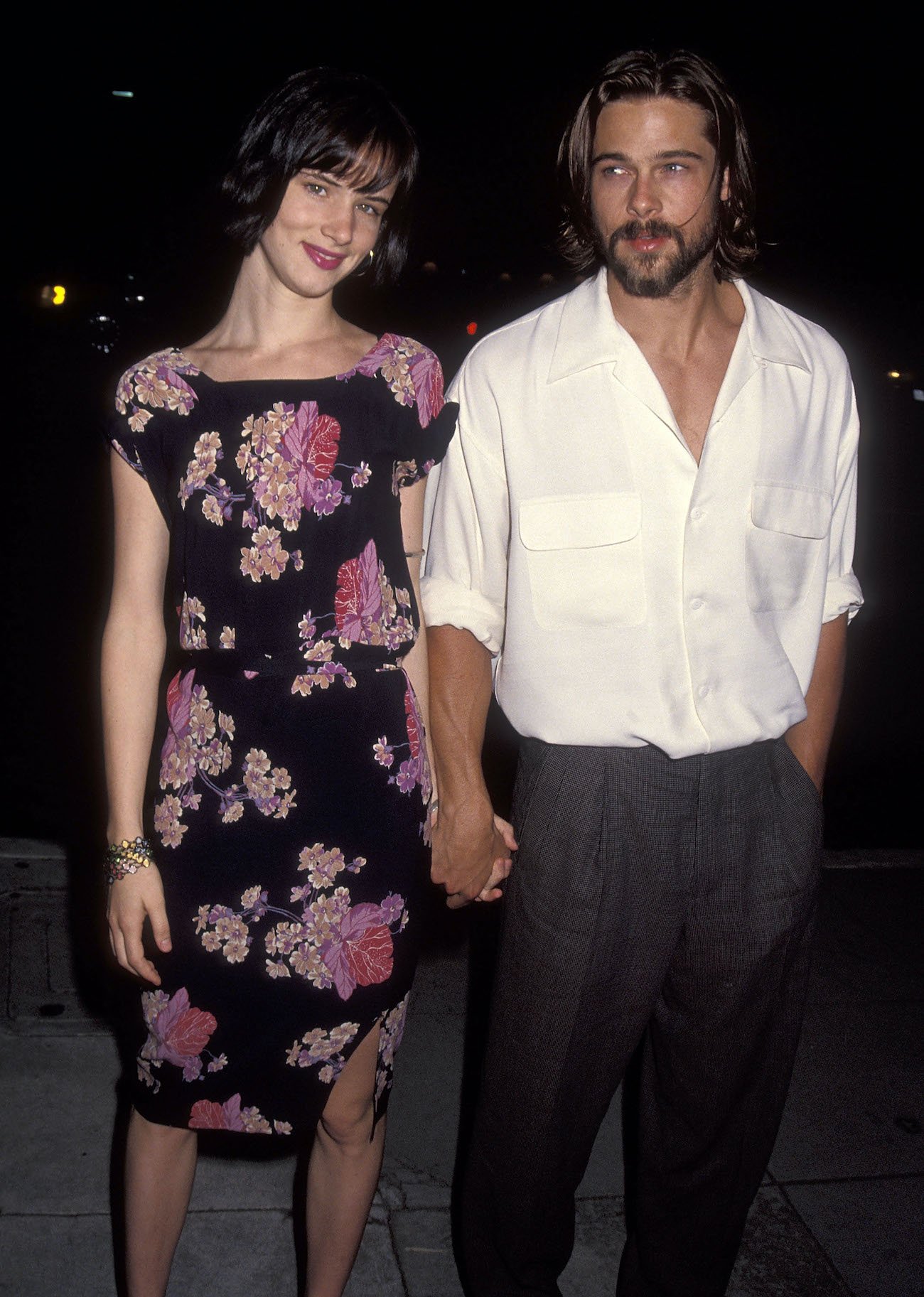 To this day, both actors speak positively of each other. Lewis has since explained that the two are no longer in the same "universe," as GEO.TV notes, yet she once deeply loved the Mr. and Mrs. Smith star. 
Juliette Lewis on being in love with Brad Pitt 
In 1993 (when she and Pitt were at the height of their romance) Lewis spoke to the Los Angeles Times about their relationship. She said: 
We're like at the point in love, where we just like to see each other every single day and we don't get bored with each other, so it's really, really nice. Also, we get to be around each other when we're working and…talk and collaborate.
Lewis and Pitt were quite the item back in the day, and despite the paparazzi's fascination with Pitt's later relationships (specifically his marriages to Jennifer Aniston and Angelina Jolie), his romance with Lewis remains one of his most successful.
Lewis explained that they "met on a movie of the week" and noted that she "already liked him as an actor" before they took their on-screen chemistry to the next level. Lewis went on to explain that, at the time, they yearned to work together "again and again and again." They would go on to star opposite one another in 1993's Kalifornia. 
Juliette Lewis looks back on her relationship with Pitt years later
Years after they split, Juliette Lewis opened up about her past relationship with Pitt. She told The Guardian:
He's not in my universe at all now. It seems like a high-school relationship because now he's a very famous person. I look at this person that I shared a bit of history with. I hope he finds happiness because I genuinely loved him. He's a very stand-up, good guy. … It was my longest relationship and we both lost our anonymity together.

Juliette Lewis | as reported by GEO.TV
Lewis explained that she wants nothing but happiness for Pitt; she loved him, and she feels he is the kind of stand-up guy who deserves to find love and joy. Together, they lost their anonymity. They fell in love and rose to fame, and that, they will always share.