What Jungkook's Urban Dictionary Definition Tells You About This BTS Member
This performer is known for a few things. He's a Billboard Hot 100 artist, thanks to BTS' song, "Dynamite." He's also the "Golden Maknae" of the members in the K-pop group. Here's how fans describe Jungkook, according to his Urban Dictionary definition.
Jungkook is the youngest member of BTS
He may be the youngest performer in this K-pop group, but don't underestimate Jungkook. He can sing, dance, and speak English very well. He's known for his kind heart and endless talent, even earning the nickname the "Golden Maknae" from fans.
Although he's serious when it comes to performing with the other members of BTS, Jungkook also has a silly side, often showcased during Bangtan Bombs and V Lives. He loves banana milk and the BTS ARMY, and fans love him right back, especially when it comes to defining the idol on Urban Dictionary.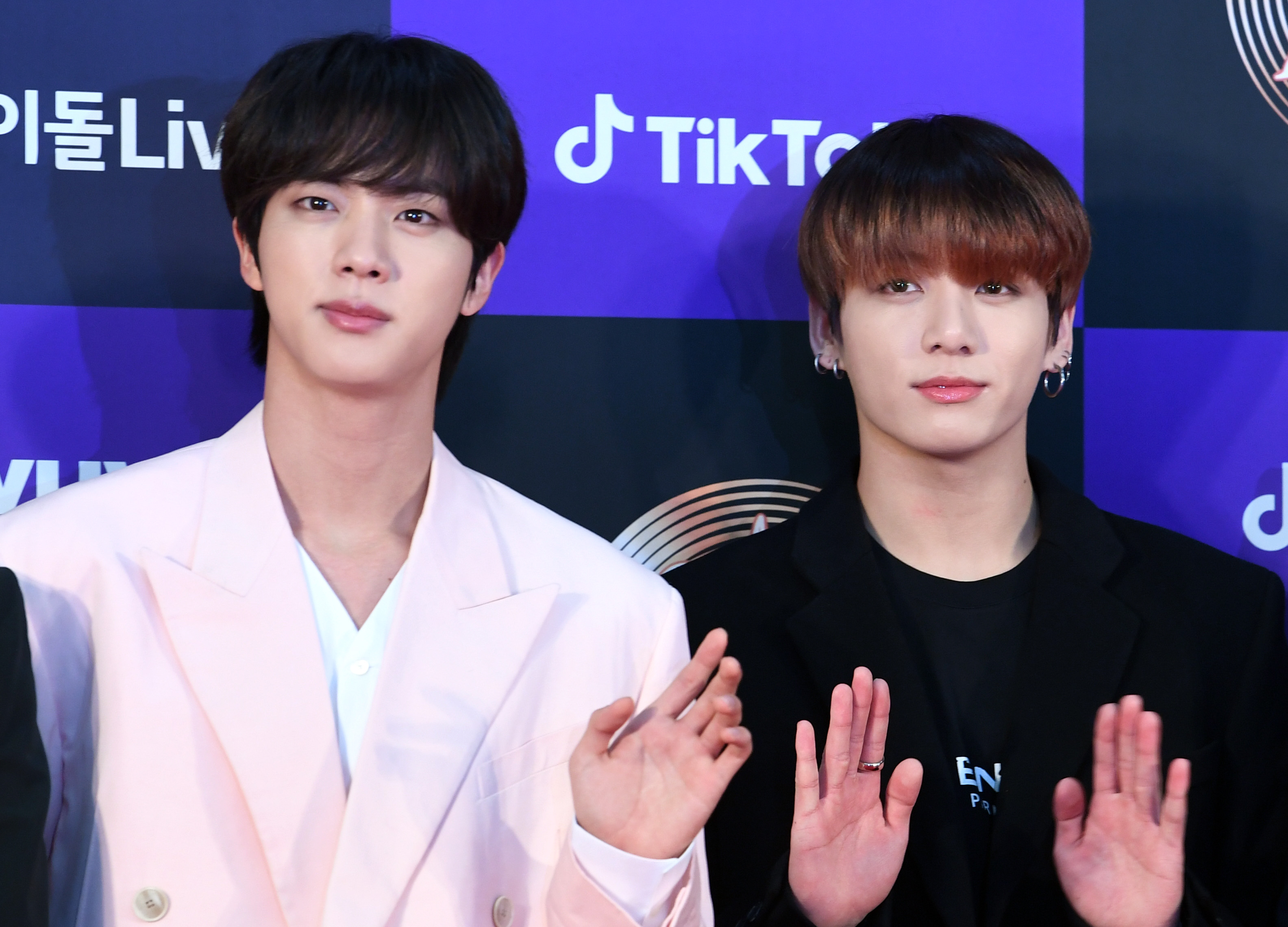 Jungkook's fans describe him as 'the best person to be around'
Although there are Urban Dictionary definitions for each of the BTS members, no definition is quite like Jungkook's. When it comes to how BTS fans describe this singer, they use words like "gentle," "sweet," and "muscular." 
"Jungkook will always be the best person to be around. Jungkook is the most adorable and cuddly boy that ever lived. He loves to cuddle with his hyungs," the Urban Dictionary definition wrote. "He is shy at first, but once you get to know him, he is something else. He is one of many talents and abilities. He also appears to be very muscular and healthy."
"It's possible he can seem a smidge intimidating at first, but on the inside he is as gentle, sweet, and cuddly as a bunny rabbit," the definition continues. "Jungkook is a great guy that nobody can possibly regret meeting. He is only joking when he picks on his hyungs because inside, he really loves them and holds them close to his heart."
Jungkook has a special relationship with the other BTS members
Whether it be Jin driving Jungkook to school or RM translating for him during their early years, Jungkook has a friend in a number of the other performers in BTS. Fans picked up on this, mentioning his relationship with V and Suga in the Urban Dictionary definition.
"Jungkook is a person who will always appreciate what he has. He will always love someone for who they are no matter how crazy or different they are," the Urban Diction definition says. "He is also a very forgiving person. He just loves to be around his hyungs, especially his best friend, Taehyung, and his wise hyung, Yoongi. There is no stopping him from accomplishing his dreams and goals."
The "Dynamite" music video is now available on YouTube. Music by BTS, including their recently released album, Map of the Soul: 7, is available for streaming on Spotify, Apple Music, and most major platforms.