What Kamala Harris' Stepchildren Call Her – 'My Heart Wouldn't Be Whole Without Them'
With the announcement of California senator Kamala Harris as the presumptive Democratic vice-presidential nominee on Joe Biden's 2020 presidential ticket, many want to learn more about the woman who may be the next vice president of the United States.
For one thing, she is married to husband Douglas Emhoff, and is stepmom to his two children, Cole and Ella, who have a special term of endearment for Harris.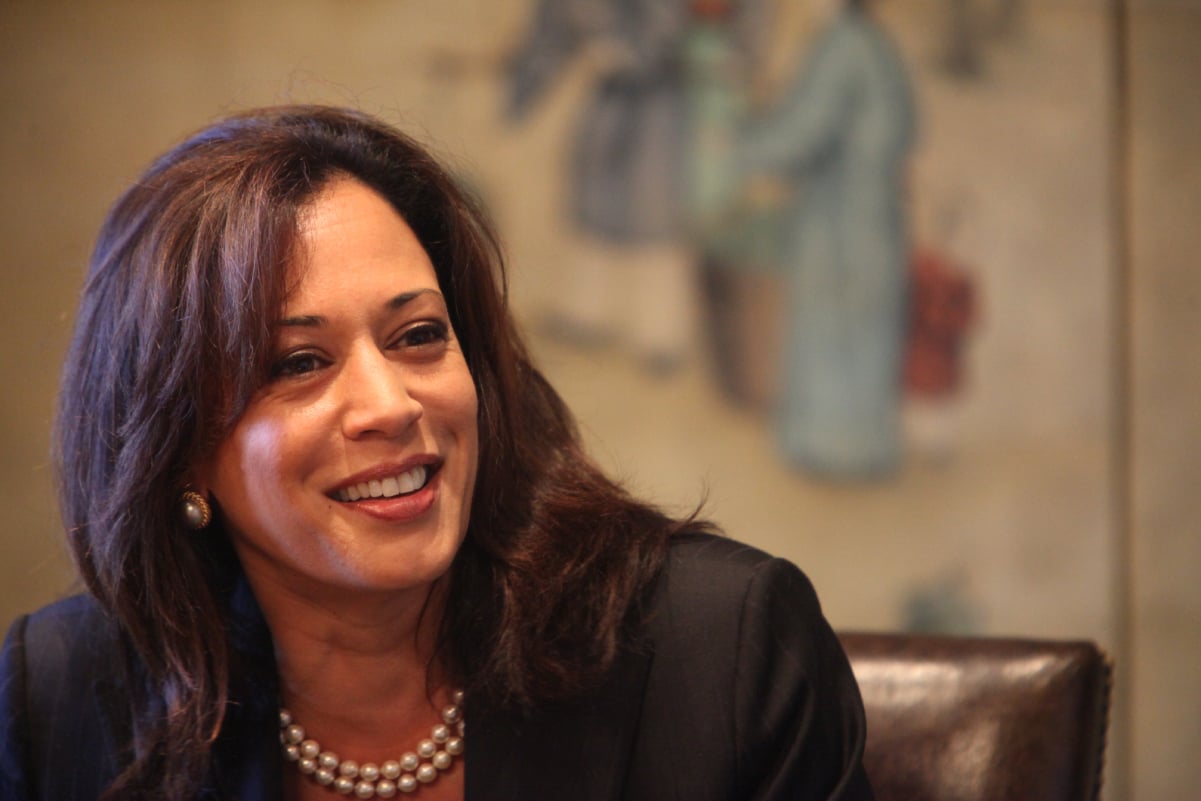 Kamala Harris' stepkids call her 'Momala'
RELATED: Taylor Swift Tweeted About Kamala Harris' Nomination — and Got an Unusual Offer
Harris' stepchildren, Cole and Ella, are both over 18 and named respectively after John Coltrane and Ella Fitzgerald. They are also reportedly very close to the U.S. senator and endearingly refer to her as "Momala." The love and affection are strongly reciprocated, as seen in Harris' essay about her stepchildren for Elle magazine's 2019 Mother's Day issue.
She described the reception she received from her husband's children from his first marriage.
"Cole and Ella could not have been more welcoming," she wrote. "They are brilliant, talented, funny kids who have grown to be remarkable adults. I was already hooked on Doug, but I believe it was Cole and Ella who reeled me in."
In her essay, Harris explained how the nickname 'Momala' came along.
"A few years later when Doug and I got married," she said, "Cole, Ella, and I agreed that we didn't like the term 'stepmom.' Instead they came up with the name 'Momala.'… I can say one thing with certainty, my heart wouldn't be whole, nor my life full, without them."
How Harris met her husband
In her memoir, The Truths We Hold, Harris expanded on the difficulty of dating as a high-profile female politician.
"As a single, professional woman in my forties, and very much in the public eye, dating wasn't easy," she said. "I knew that if I brought a man with me to an event, people would immediately start to speculate about our relationship."
"I also knew that single women in politics are viewed differently than single men. We don't get the same latitude when it comes to our social lives."
Harris and Emhoff married in 2014
Her views on dating changed in 2013 when she met her husband-to-be, attorney Douglas Emhoff.
The couple, according to The Daily Mail, were set up by the senator's best friend, public relations consultant Chrisette Hudlin. Her friend assured her, "He's cute and he's the managing partner of his law firm and I think you're going to like him."
Harris and Emhoff have been married since 2014. It was her first marriage and his second.
The senator said in her book of the effortless relationship with her future husband, "It sounds corny, I know, but the conversation just flowed. I remember us cracking each other up, joking and laughing at ourselves, just the way we do now."
The two became engaged in March 2014, only a year after meeting, and honored their respective traditions at their wedding ceremony in August of the same year.
Harris, partly of Indian descent, placed a flower garland on her husband's neck and to celebrate Emhoff's Jewish background, the groom capped off the ceremony by stomping on a glass.
Time will tell if Emhoff will be the nation's first 'Second Gentleman.'