What Is Lady Gaga's Favorite Color?
She's just an Italian girl from New York, but she's also a Grammy and Academy Award-winning artist who often shares some of her favorite things with fans. What is Lady Gaga's favorite color? Here's what we know about the performer behind A Star is Born.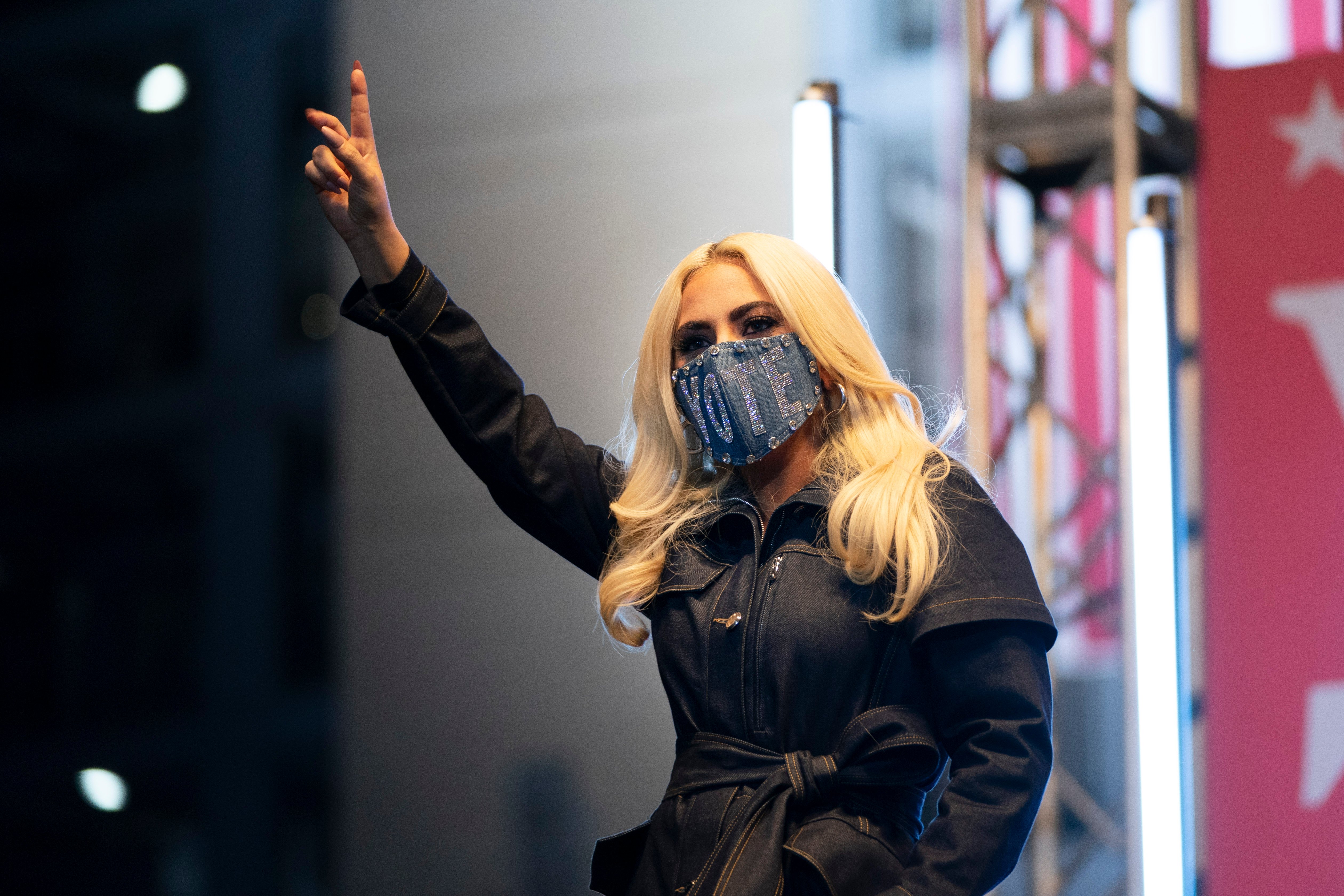 What is Lady Gaga's favorite color?
Lady Gaga has been releasing music for several years while also developing her acting career. She co-starred in the 2018 version of the film A Star is Born. When it comes to her favorite color, though, in 2012, she shared that one of her favorites is black, which matched her New York City origins. 
"That's what we do in New York," Lady Gaga said during an interview with Teen Vogue in 2012. "We wear black T-shirts, black jeans, and we put on black sunglasses. You can be yourself and be creative in the color. And you can't see any of your imperfections—not that there's anything wrong with being imperfect."
RELATED: Why Lady Gaga 'Insisted' on Going Backstage on 'RuPaul's Drag Race,' According to Sasha Velour and Peppermint
Lady Gaga has another favorite color fans may recognize
Her love of black is somewhat reflected in her cosmetics, including her Lady Gaga "Fame" perfume and the packaging of her Haus Laboratories artistry products.
Even earlier album covers by this artist, including Born This Way and The Fame Monster, featured a predominately black and white color palette. According to the Fact Site, though, Lady Gaga's favorite color isn't just black. She also likes the color lavender.
Lady Gaga Fandom lists black, lavender, and dark pink as the artist's favorite colors. Additionally, the combination of black, lavender, and dark pink recently became a part of Lady Gaga's music, particularly her 2020 release, Chromatica.
RELATED: 'The Bachelor:' Between Writing 'Chromatica' and Performing in Las Vegas, Lady Gaga Has Time to Watch ABC's Reality Series
Lady Gaga highlighted her favorite colors during the 'Chromatica' era
Chromatica included songs like "Stupid Love" and "Rain On Me," complete with a new planet for Little Monsters to travel to. Her performance on the MTV Video Music Awards featured a similar color palette. However, this album's release was somewhat impacted by the coronavirus (COVID-19) pandemic.
"I was just talking to my friends, and I was saying, 'I can't wait to dance with people to this music. I can't wait to just go into any space with a whole bunch of people, and blast this as loud as possible to show them how much I love them,'" Lady Gaga said during an interview with Variety. 
"Until then, I hope that they listen to this record, and go on not only my personal journey with me, and dance through all the pain, but also go through their own journey, and dance through all their pain," she continued.
Fans can listen to music from Lady Gaga, including the A Star is Born soundtrack, on streaming platforms like Spotify and Apple Music.