What Marvel Fans Can Expect on Disney+ Day
Since its launch, Disney+ has released several popular Marvel projects. And for its two-year anniversary, the streamer is treating subscribers to exclusive new content. From new movies to trailers, here's what Marvel fans can expect on Disney+ Day.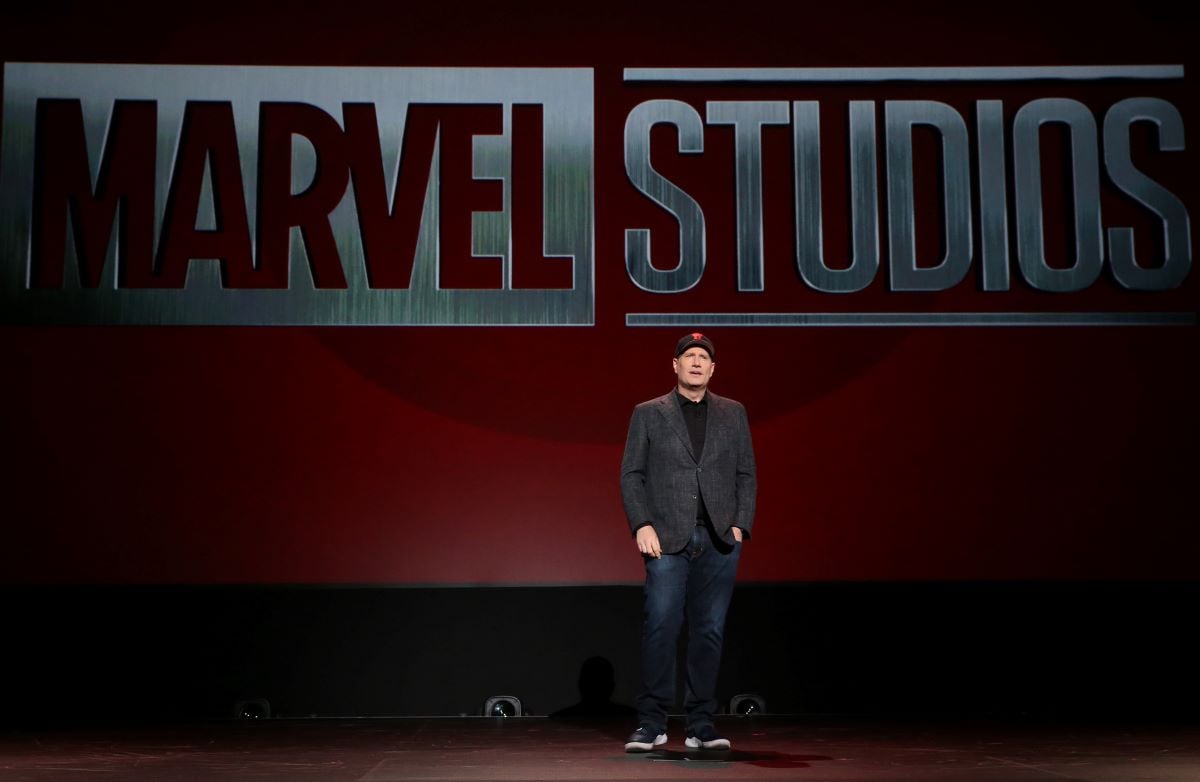 When is Disney+ Day?
To celebrate the success of Disney+, The Walt Disney Company is commemorating the streamer's second anniversary with Disney+ Day. In a press release, the company announced it would thank subscribers by premiering tons of exclusive content on Friday, Nov. 12.
"Subscribers to Disney+ will be treated to new content releases across the service's iconic brands, Disney, Pixar, Marvel, Star Wars, National Geographic, and Star in international markets, along with a special presentation on Disney+ for fans with sneak peeks into what's to come," the statement reads.
Disney+ Day will also give subscribers special access to experiences in Disney parks, including a blue carpet and photo opportunities. And fans can also look out for exclusive offers for Disney's online store.
RELATED: 'She-Hulk' Star Tim Roth Reveals How Mark Ruffalo's On-Set Attitude Affected Him
"The inaugural Disney+ Day will be a grand-scale celebration of our subscribers across the entire company," Walt Disney Company CEO Bob Chapek said in a statement. "This day of appreciation brings to life our mission to entertain, inform, and inspire fans and families around the globe through the power of unparalleled storytelling, and will become an annual tentpole event to be amplified across our global businesses."
Marvel's 'Shang-Chi and the Legend of The Ten Rings' comes to Disney+ on Disney+ Day
Disney+ carries almost all of the Marvel Cinematic Universe movies. And new Marvel films usually become available to subscribers soon after their theatrical release.
Marvel's latest hit, Shang-Chi and the Legend of The Ten Rings hit theaters on Sept. 3, and fans have been anxious to watch the movie from the comfort of their own home. Luckily, with Disney+ Day, subscribers now have an official release date.
Shang-Chi and the Legend of The Ten Rings will be available on Disney+ on Nov. 12.
Fans will also get a new Marvel special
According to the press release, on Disney+ Day, subscribers will also get "breaking news, first looks, new trailers, exclusive clips, and appearances from Disney+ creators and stars." Marvel fans will get an exclusive new special. And while no details are confirmed, we can speculate some of the exciting Marvel content it might feature.
The Marvel special will likely include a trailer for the upcoming MCU series, Hawkeye, which will premiere on Nov. 24. It may also feature a teaser for Ms. Marvel, a new show initially slated for a 2021 premiere but later pushed back to 2022.
Fans may also get inside looks and updates on Marvel projects currently in production, including She-Hulk and Doctor Strange and the Multiverse of Madness. Disney+ may also take the opportunity to announce future movies and TV series.
Of course, this is all speculation. But hopefully, Marvel will use Disney+ Day as an opportunity to give fans the news and teasers they've been waiting for.