What Matthew McConaughey Said When He First Saw Camila Alves
Matthew McConaughey and Camila Alves have been married since 2012, and they have three children together — Vida Alves McConaughey, Levi Alves McConaughey, and Livingston Alves McConaughey. The couple boasts one of the most envied relationships in Hollywood, despite the fact that they continue to remain largely under-the-radar when it comes to their personal lives.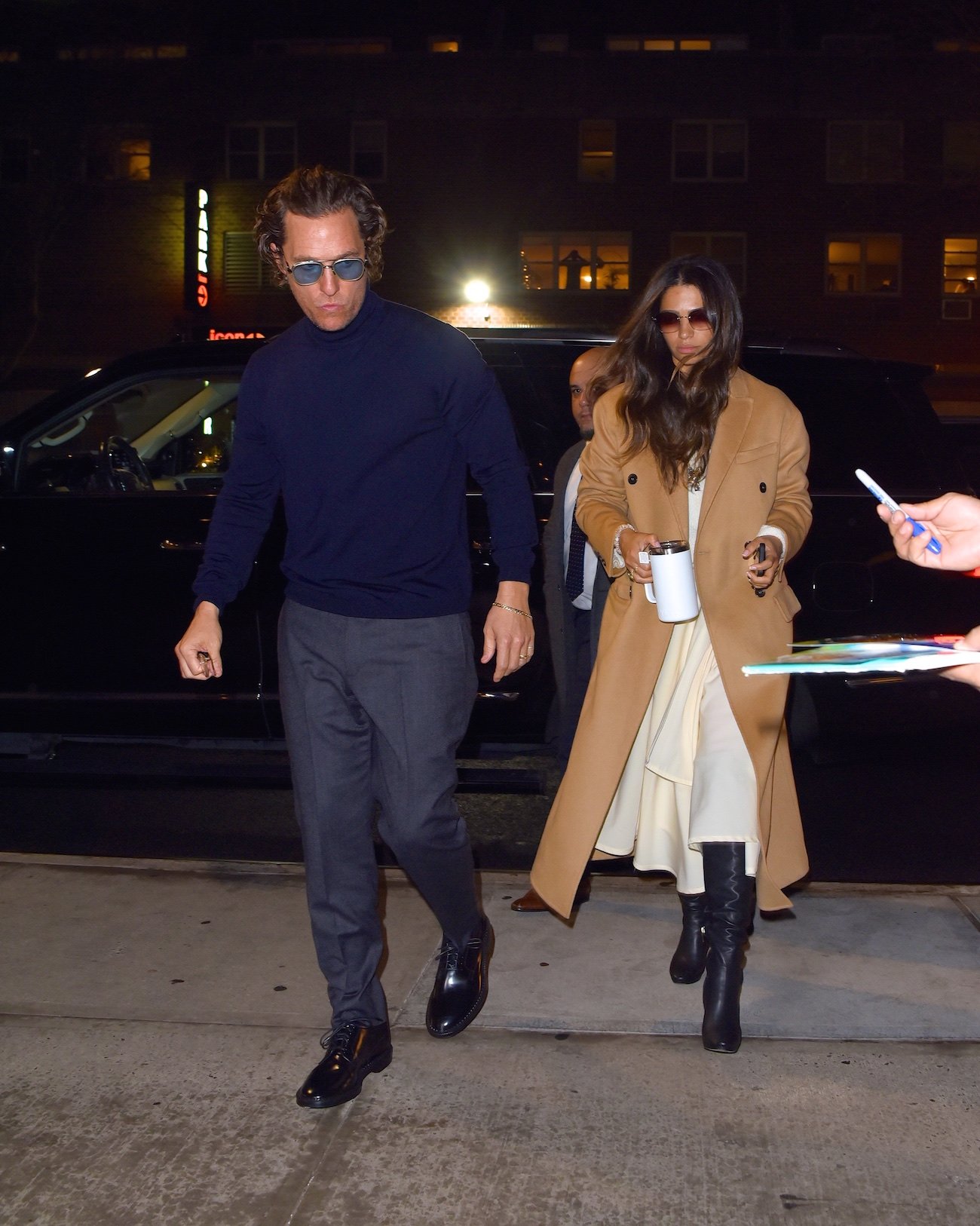 As InStyle notes, recounting information from McConaughey's biography — Matthew McConaughey: The Biography — the Dallas Buyer Club star knew he had to talk to Alves as soon as he spotted her. 
McConaughey first saw Alves at the Hyde Lounge in West Hollywood. And, after meeting her, he never dated anyone else. Some rumors suggest that McConaughey was still with Penelope Cruz when he first met Alves. However, such information remains unconfirmed, as the timeline between the two romances gets a bit fuzzy. After a couple of prior relationships with other actors and celebrities, McConaughey knew Alves was the one (almost immediately). 
The first words that came out of Mattew McConaughey's mouth when he saw Camila Alves from across the room 
McConaughey could tell that Alves was different. In his biography, as Her cites, McConaughey said, "'The way she moved, I could see a person who knows who they are. There's a person who spends time with herself, and is not advertising for this world, and is not asking permission. From that night, I haven't been on a date with anyone else" McConaughey said a few words to himself before walking over to Alves, as an immediate response to his attraction and wonder: 
My eye went up and I remember what came out of my mouth. I didn't say 'Who is that?' I went, 'What is that?

McConaughey | InStyle
The beginning of McConaughey and Alves' relationship (as remembered by McConaughey)  
McConaughey goes onto explain that he quickly realized Alves was not the kind of person you try to beckon from across the room. So, he got out of his chair, walked over to her, and the rest is history. He said: 
We went on our first date three nights later and I knew then I've been wanting to go on a date with her for the last nine years and not with anybody else.

McConaughey | InStyle
InStyle notes that it's important to take McConaughey's recount with a grain of salt, as evidence suggests their romance either started later or overlapped with his ongoing relationship with Cruz. Though he says he was "happily single" at the time, it's hard for both to be true. Did the relationship form a little later, or was he still with Cruz (in some way)?