What Mick Jagger Thought About Seeing Led Zeppelin Live in the '70s — and Again in 2007
Looking back on his experience with Jimmy Page and Led Zeppelin, Mick Jagger recalled seeing the Zep in the '70s -- and at Zep's 2007 reunion gig.
While Led Zeppelin didn't cross paths with The Beatles in the '60s, it was a different story with the Rolling Stones. In 1964, during his days as an ace session guitarist, Jimmy Page played on a demo of the Stones' "Heart of Stone." So their relationship goes back over 55 years.
In the '70s, Zeppelin and the Stones shared some of the same recording facilities. While making Led Zeppelin IV (1971), the band used the Stones' mobile studio — and sixth Rolling Stone Ian Stewart — to record tracks such as "Rock and Roll."
Later, the Zep recorded parts of Houses of the Holy (1973) and Physical Graffiti (1975) at Mick Jagger's Stargroves mansion. And when Page needed extra time to complete Presence (1977), he called up Jagger and asked if the Stones might start their sessions a few days later. (Jagger obliged.)
On another occasion, Page played with Jagger, Keith Richards, and a few other heavyweights on a tracked titled "Scarlet" (1974). And following its July 2020 release Jagger spoke with a BBC morning show to talk about those days.
Mick Jagger described Led Zeppelin shows as a 'thunderous, wonderful racket'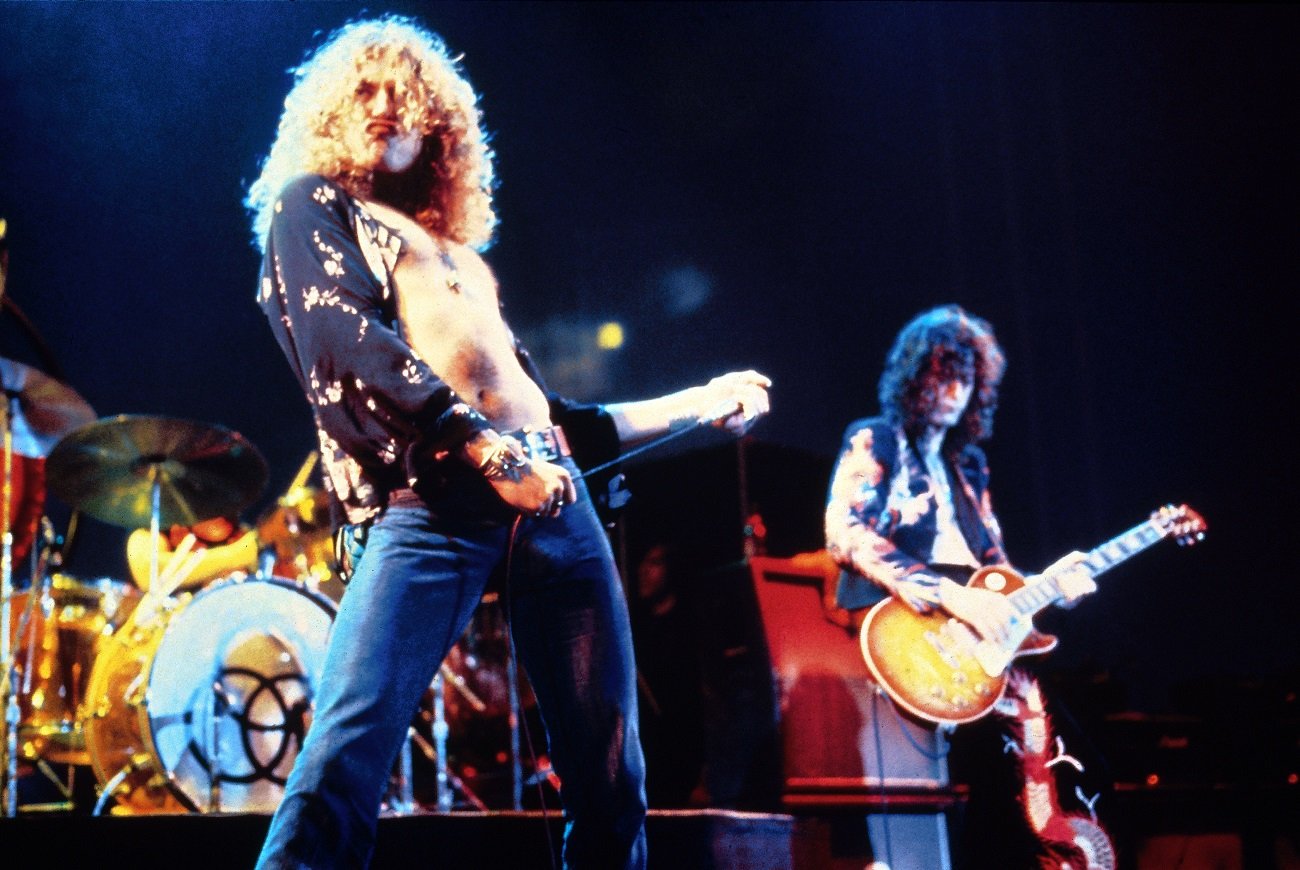 During a July 22 chat with The Zoe Ball Breakfast Show, Jagger thought back to meeting Page and fellow session ace John Paul Jones in the '60s. "That was 1965, so I knew Jimmy from then," Jagger said, sounding unsure about the exact year. "Later, they made this very successful band."
Indeed, Led Zeppelin became massively successful early in the next decade. After bumping The Beatles off the top of the Billboard charts with Led Zeppelin II (1969), Zep started playing sold-out shows in arenas across the U.S. (and around the world). By sales, they were even bigger than the Stones at that point.
Jagger recalled taking in Zep performances in those days. "I remember watching their concerts live in New York and everything," he said. "And it was great, thunderous, wonderful racket. Brilliant." But unlike the Stones Zeppelin did not carry on into the '80s.
Following the death of John Bonham, the band called it a day. From that point on, Zep fans only saw the three surviving members play live shows together on a handful of occasions. Jagger was in attendance at their last one — at the O2 Arena in London in 2007.
Jagger called Zeppelin's 2007 reunion gig 'absolutely incredible'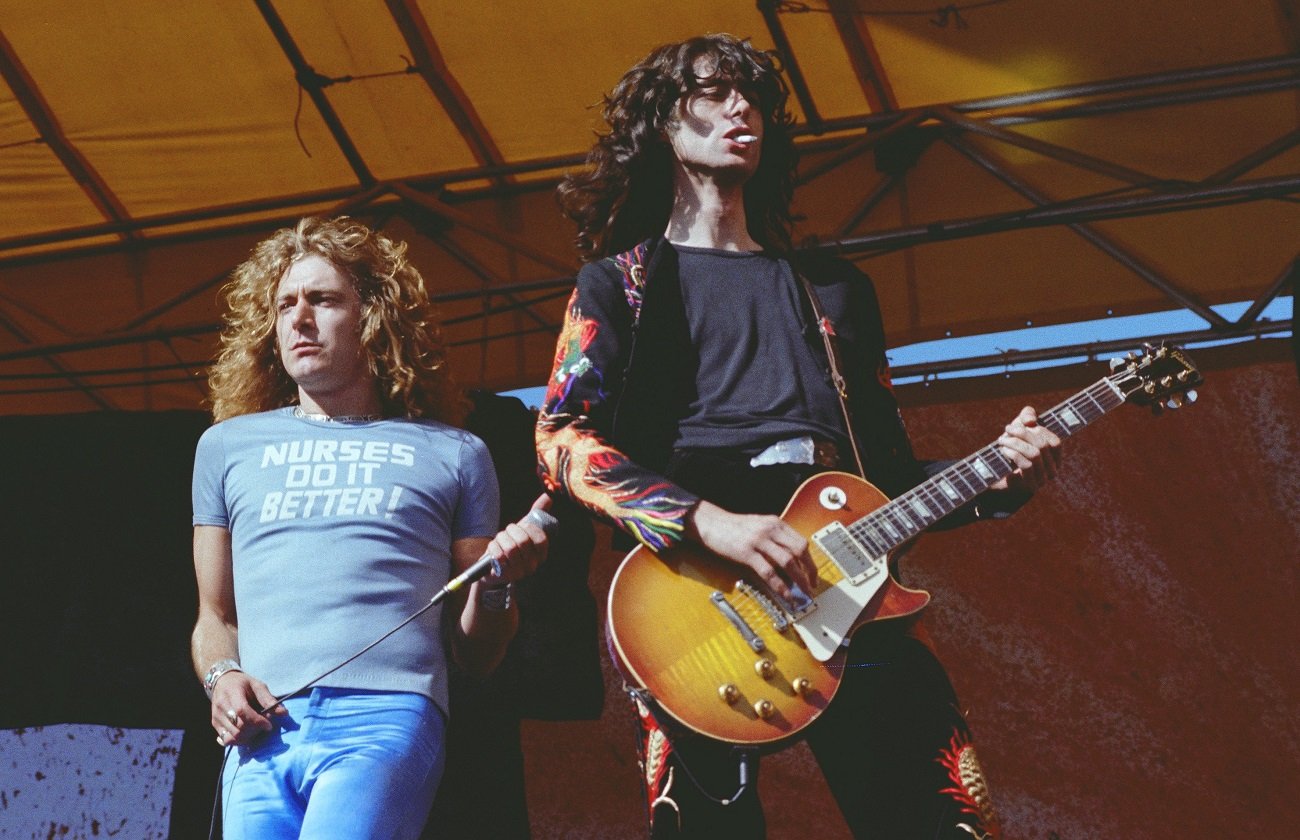 When Page, Jones, and Robert Plant reunited to play a benefit concert for Ahmet Ertegun at the O2, they didn't have the thunder of Bonham behind them. However, they did have Bonham's son Jason (who's performed with the band on other occasions) on drums.
Jagger, who was in attendance, gave the show rave reviews. "I saw their last concert as well," he told the BBC. "And they were absolutely incredible." Many agreed with Jagger on this front. In those days, a Zep reunion tour was said to be in the works.
That never happened, of course. Jagger (like Page and Jones) was among those who wished it would have. "I was so disappointed that they didn't actually go out and tour and do it," he said. "But then that's their business, not mine."