What Millie Bobby Brown Thinks Is 'Really Cool' About Enola Holmes
Stranger Things star Millie Bobby Brown may have a new franchise on her hands as Enola Holmes. The actor currently stars as the whipsmart and sleuthing younger sister to the well-known Sherlock Holmes (portrayed by Henry Cavill) in the Netflix original, Enola Holmes.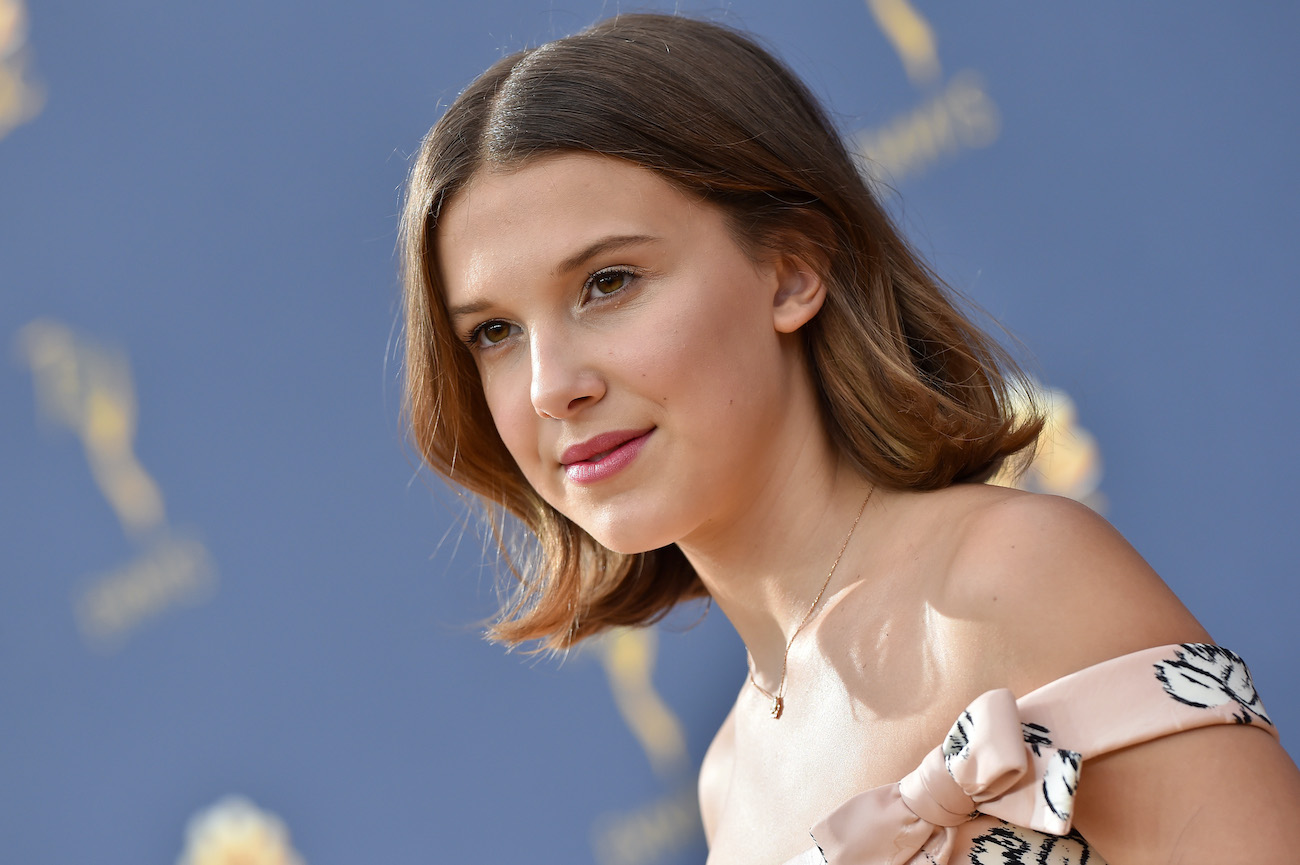 The movie premiered to widespread critical and audience acclaim. The film is an adventure-filled joyride that, through its setting and main character, remains a relevant take on feminism. Millie Bobby Brown sat down with co-stars Henry Cavill and Sam Claflin for the Netflix Film Club to discuss Enola Holmes, and Brown revealed what she loves about the character. 
Millie Bobby Brown on playing Enola Holmes
Most accounts of the Holmes family place Sherlock at the center — as the man destined to solve the mystery with the help of his Dear Watson. Thus, Enola must work to discover who she is as a detective and a woman, independent from her renowned brother, which Millie Bobby Brown found fascinating. She explained: 
What I find is really cool about this, is that she was trying to find herself in the midst of being smothered by her really famous last name. And, she's like, "how do I fit into this family?" All of her family has some type of purpose, especially Sherlock…

Netflix Film Club
Enola Holmes, while trying to figure out why her mother has mysteriously disappeared, is also trying to find her place in the Holmes family, and in society at large. How can she emerge as an individual with a sole purpose despite a last name that, in many ways, is suffocating? 
Millie Bobby Brown on the thread that connects each member of the Holmes family 
In the movie, Enola, Sherlock, and Mycroft do not always see eye-to-eye, as they boast differing worldviews and dispositions; however, there is one commonality that connects them all, explains Brown:
There's always that common trait throughout the family that, which is kind of they're all a bit weird, especially Mycroft.

Netflix Film Club
Millie Bobby Brown notes that the family is an eccentric one; yet, Enola's eccentricity and unorthodox upbringing are what make her perfectly suited to finding her mother and remaining one step ahead of her genius brother. When it comes to the Holmes family, "weird" is an asset — it seems somehow integral to that sharp and attentive quality that they all seem to possess. 
Enola Holmes is currently available for streaming on Netflix.