What 'NCIS' Star Mark Harmon Liked About Working With Sean Connery on 'The Presidio'
Mark Harmon is best known today for portraying Agent Leroy Jethro Gibbs. He has led NCIS for the past 17 seasons, and he continues to bring conviction and added depth to the character with each passing season. Though the role has defined his career for the last 15 years, Harmon appeared in a handful of blockbuster movies and other TV shows before NCIS wound up in his lap. 
Mark Harmon has had the chance to work with several great and legendary performers. From Liz Taylor and Meg Ryan to Robert Duvall and Sean Connery, he's shared the ring with the best. During an interview a while back, after The Presidio premiered, Mark Harmon explained what it was like working with James Bond actor Sean Connery.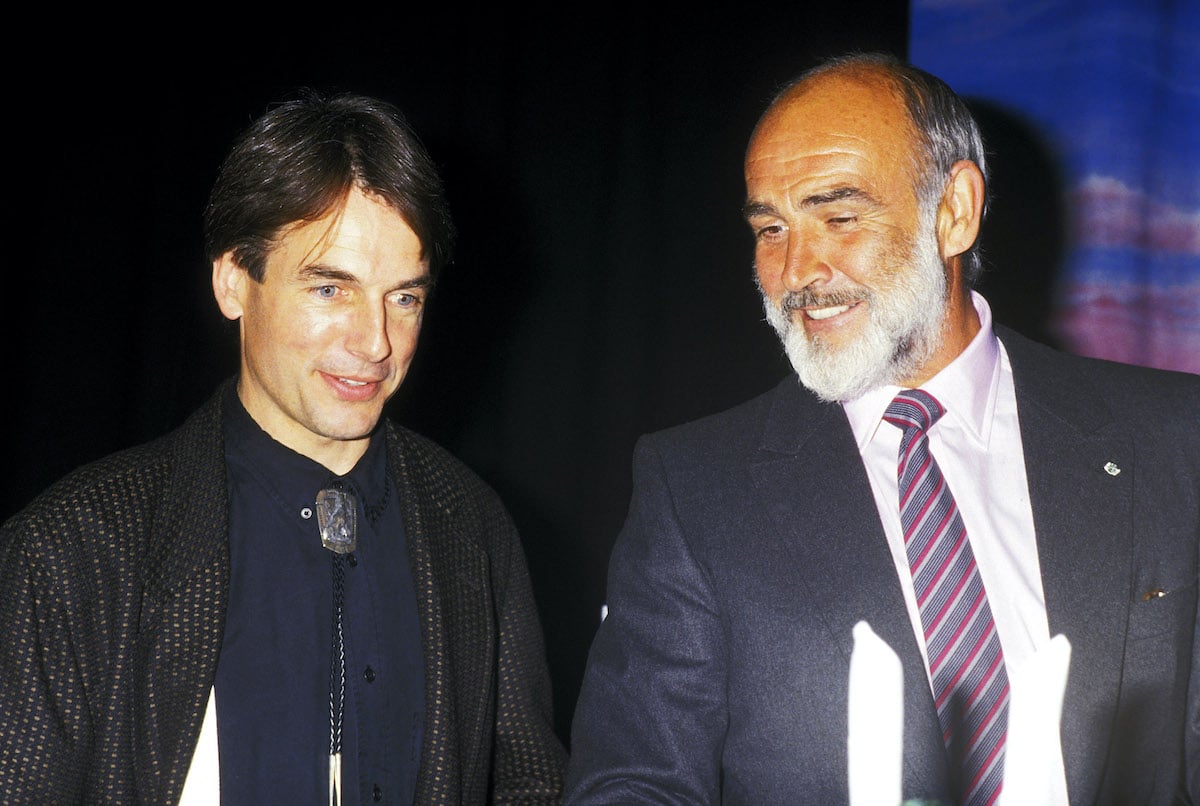 Harmon recounted what he enjoyed about the actor's tendencies on the set. Let's just say, Sean Connery is one of those actors that begs those around him to rise to the occasion, and Mark Harmon is not one to back down from a challenge.
Mark Harmon talks about Sean Connery's competitive nature 
Mark Harmon, Sean Connery, and Meg Ryan all starred in the 1988 movie The Presidio. Though the film opened to so-so critical reviews and negative reactions from everyday viewers, it remains one of Harmon's somewhat memorable turns. 
The movie follows an ex-military policeman, Jay Austin (Mark Harmon) who is forced to seek help from his rival, Lt. Col. Alan Caldwell (Sean Connery) after Austin's partner is murdered at a military base. The situation grows even more complex when Austin begins to fall for Caldwell's daughter (Meg Ryan). 
During his interview with Roy Faires, Mark Harmon explained that it was important to "keep your head on a swivel." With Meg Ryan, Sean Connery, and he all working together, they all had to hold their own, he explained. Harmon believes that's why it worked; he noted the "ensemble" nature of the production. Mark Harmon explained that people would come up to him, noting how crazy it must be to work with someone who's "bigger than life," yet Harmon explained he never perceived that while working with Connery. He added:
I think it's great that he's competitive because I'll tell you what, I'm going to give it right back to him. 

Texas Archive 
Considering Harmon and Connery were playing two people forced to work together — old rivals who do not see eye-to-eye — a natural competitivity streak likely worked in their favor concerning their character dynamics. Connery may be competitive, but former athlete Harmon is not one to turn down a challenge, or walk away from a difficult game. 
While working on The Presidio, Harmon enjoyed Connery's natural inclination to compete, and it worked well for the movie. Harmon also takes his work very seriously, and both actors' sobriety and steadfast commitment were assets.
The film's two headstrong protagonists on polar sides of a situation forced to come together to solve a mystery (amidst a blooming romance) were cast well. Unfortunately, the chemistry between Ryan and Harmon, as well as the film's overall plot, left much to be desired.