What New York Yankees Owner George Steinbrenner Really Thought of How 'Seinfeld' Depicted Him
Find out how the late New York Yankees owner, George Steinbrenner, really felt about how the classic sitcom 'Seinfeld' made him appear to millions of viewers.
One of the pleasures of watching Seinfeld are the series' episodes featuring New York Yankees owner, George Steinbrenner. Well, not the actual owner of the ballclub, but close enough.
The scenes featuring a parody of the late businessman who ran the team for thirty-seven years hilariously portray Steinbrenner as a mercurial, impulsive, and befuddled tyrant.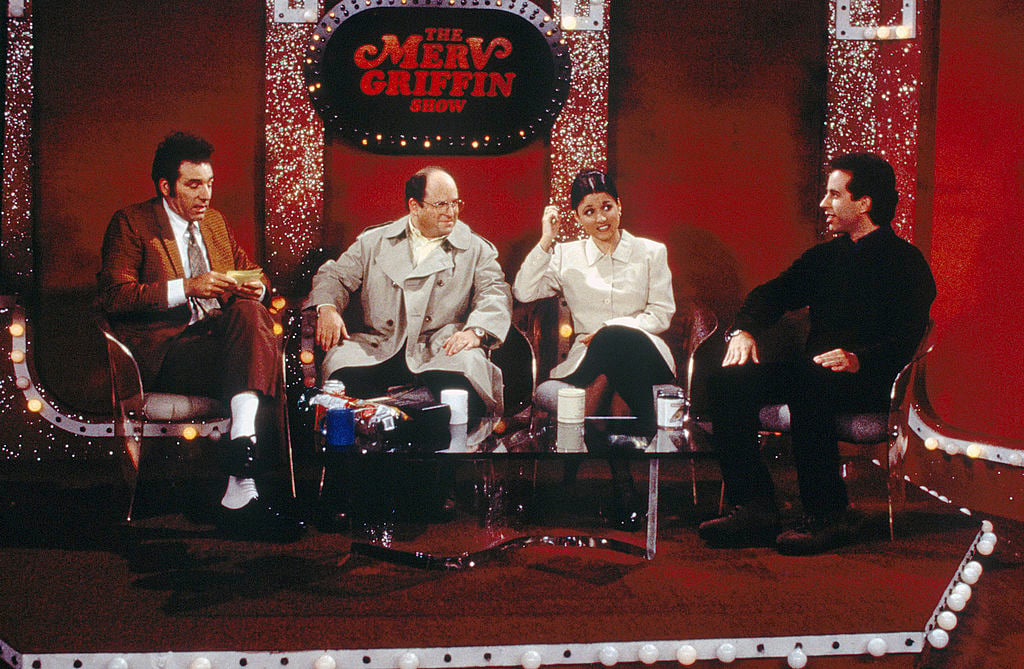 Although his opinion wasn't well-known, the real George Steinbrenner felt strongly about the way the sitcom poked fun at him.
Larry David did Steinbrenner's voice but this man was his body
As is pretty well known by now, Seinfeld co-creator and producer Larry David voiced George Steinbrenner's lines on the series.
But David was only Steinbrenner in voice and not in body, perhaps since the Curb Your Enthusiasm star is a lanky fellow and the team owner had more of a filled-out, huskier physique.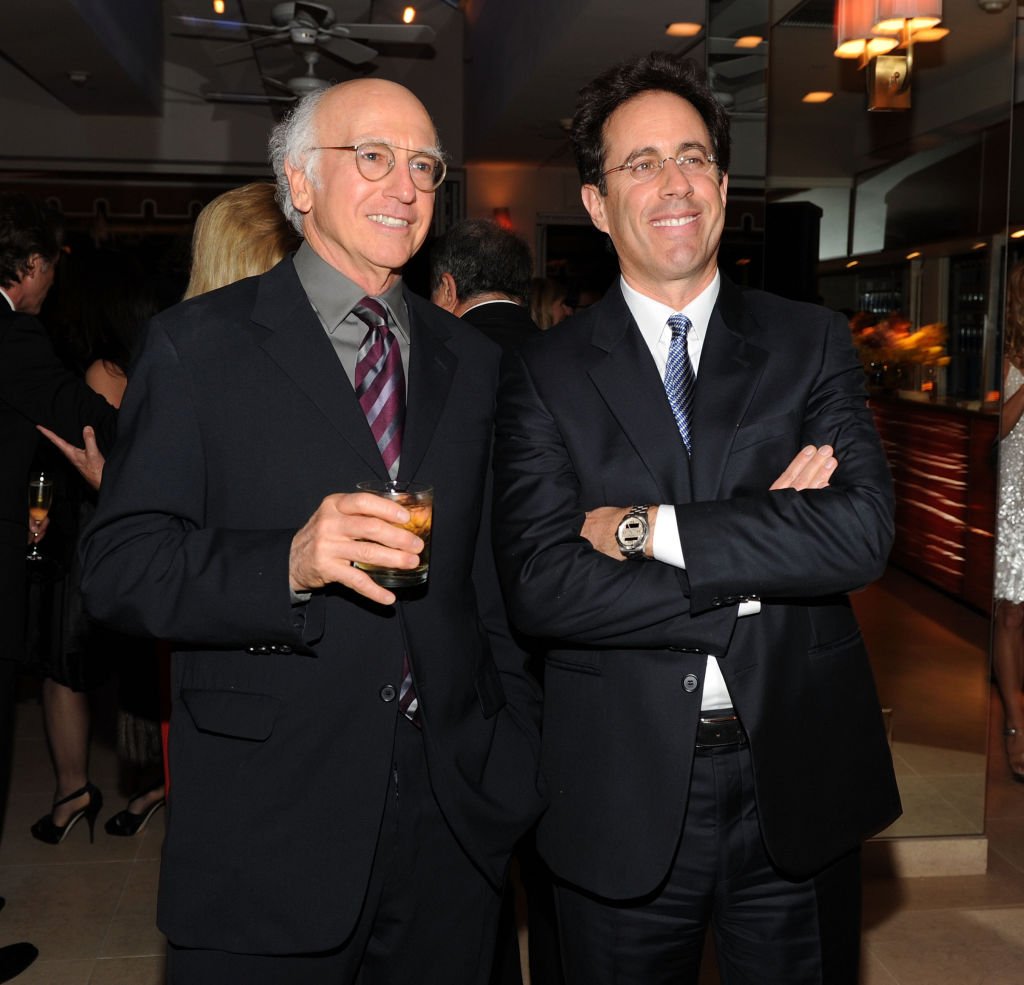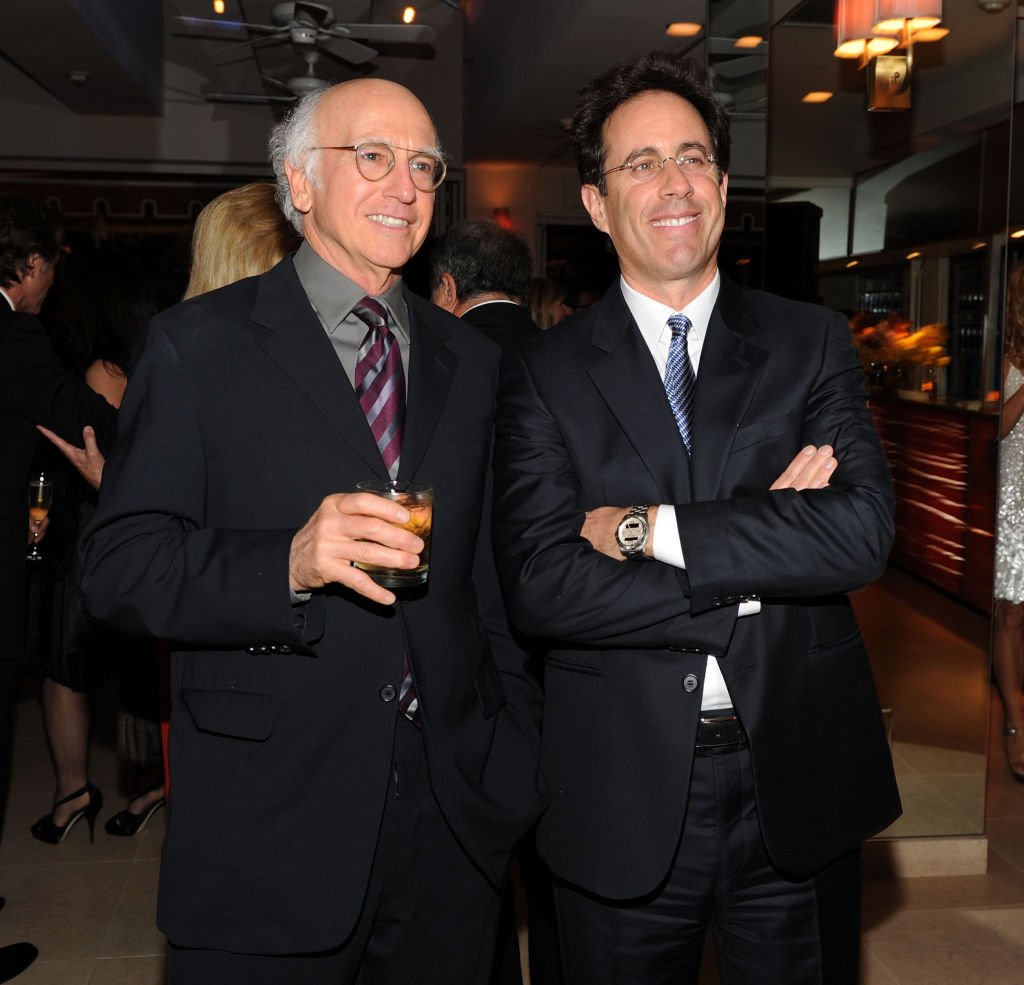 The audience never saw Steinbrenner's face – only the back of his perfectly combed head or a rear view of him sitting or standing. Portraying him – from behind – was another actor, Lee Bear, who recalled in 2010 what it was like to play "The Big Stein."
 "Larry [David] didn't tell me anything," Bear told Newsday. "It was a very quick thing because everything was shot from behind. They just lined me up against a wall and they picked the guy they liked from the back end. Then they spun me around, and put on a coat and hat…they made me get out of a car, and look at a watch..that was basically it…."
Becoming George Steinbrenner
Bear went on to describe what filming his scenes with a camera behind him at all times was like.
 "They [cast/crew] didn't tell me anything," he continued. "I was just supposed to react to what Larry [David] was doing and saying. I was in seven episodes. . ."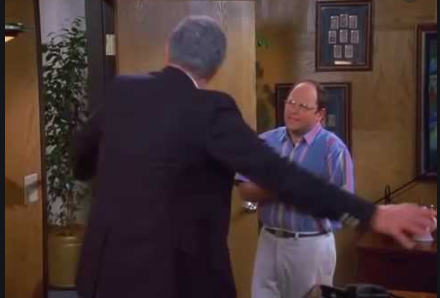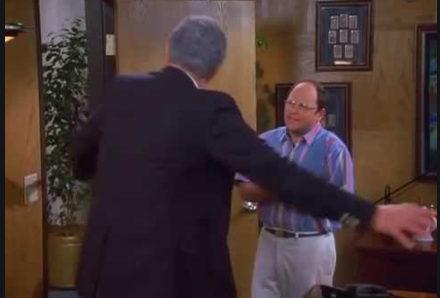 The actor whose body filled in for Steinbrenner explained why he didn't get any screen credit for his work.
"I didn't get any screen credit because I didn't do the dialogue," he continued. "That's the way the union rule works. . .I did a few different little things, and Jerry and George said 'that was great.' I did the hand gesture, and did something like a real wound up and hyper guy like George would do – like a real bossy guy waving around his hands, ordering people to do something. . ."
Sorry, Larry David – Steinbrenner didn't love this very much
Yankees broadcaster Suzyn Waldman told Business Insider in 2014 that the Yankees owner absolutely loved how Seinfeld portrayed him, except for one thing.
"George loved that stuff. … George thought it was spot on," Waldman said. "He thought it was hysterical."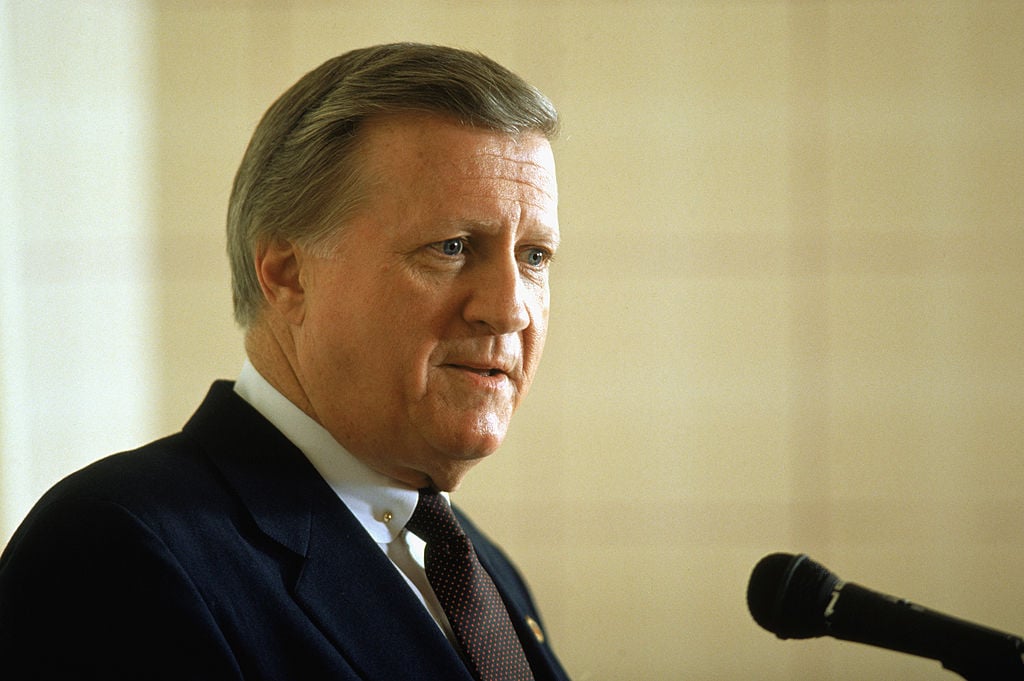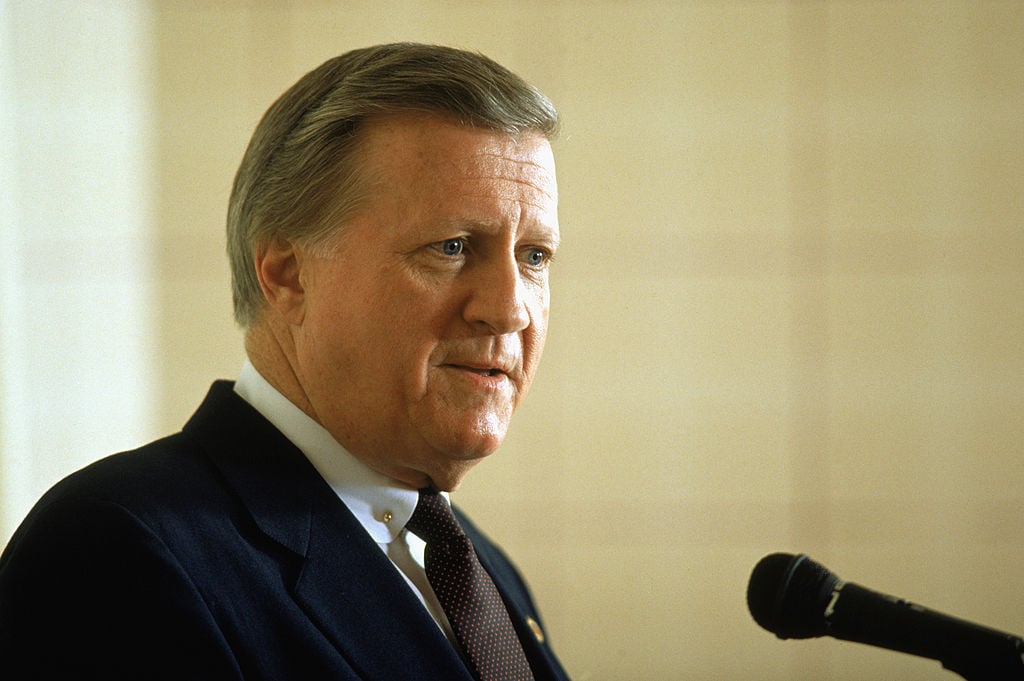 The only part of the show's parody of him that Steinbrenner didn't like so much? "He didn't like the voice," Waldman said. 
Steinbrenner himself told Entertainment Weekly in 1997 that he knew it was all in good fun and heartily enjoyed seeing himself teased on national television.
"If you can't laugh at yourself, then you're not much of a person," Steinbrenner said. "It also pleases my grandchildren."
"I guess [Seinfeld] did a pretty accurate job. Nobody likes to admit they're quite like that, but I guess I was."
Read more: 'Seinfeld': Rosie O'Donnell Was Almost Cast as Elaine Benes