What Night Is 'The Bachelorette' on in 2021? Michelle Young Shares the New Schedule for the Next Few Weeks
Bachelor Mondays might be over for the time being, but The Bachelorette Season 18 with Michelle Young is still airing new episodes for the next few weeks. So what night is The Bachelorette on in 2021? Here's everything you need to know about ABC's schedule so far.
What night does 'The Bachelorette' 2021 come on this week?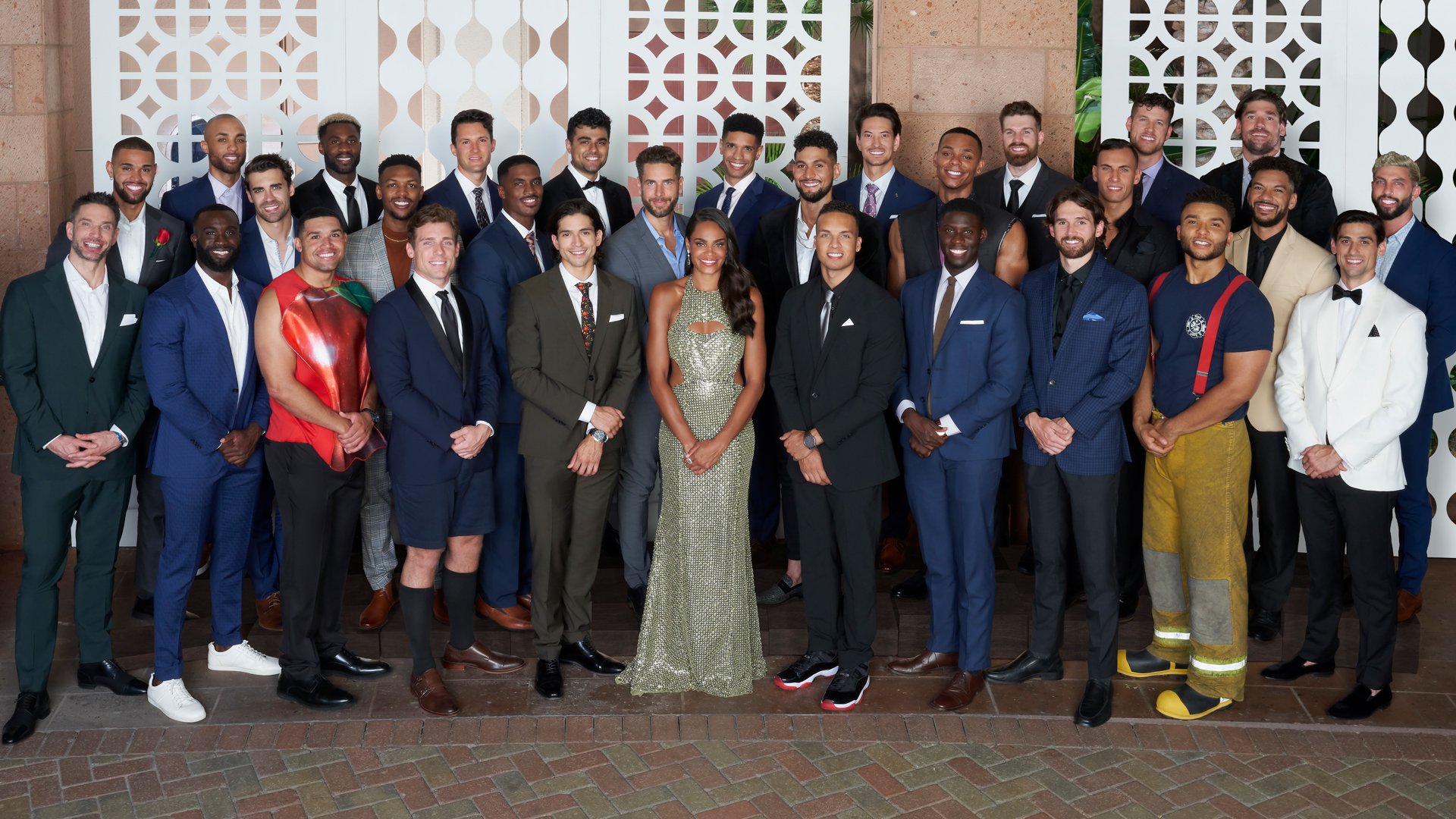 As mentioned, The Bachelor shows typically air new episodes every Monday night. But midway through Bachelor in Paradise Season 7, ABC moved the reality franchise to Tuesdays. Now, Dancing with the Stars has the coveted Monday night time slot. So The Bachelorette will come on this week with season 18 episode 2 on Tuesday, Oct. 26, at 8 p.m. ET. The next episode will also drop on Hulu on Wednesday morning.
Michelle Young reminds Bachelor Nation fans about 'The Bachelorette' Season 18 schedule
Moving forward, The Bachelorette Season 18 will continue airing episodes on Tuesday night on ABC. Michelle also reminded fans about the new schedule during the Chicks in the Office podcast following her premiere.
"Some people still think it's Monday," Michelle said. "It's Tuesday! Don't be late."
Meanwhile, it seems the next few episodes of The Bachelorette will be released without any breaks. Here is the schedule so far, according to The Futon Critic:
Season 18 Episode 1 (Week 1) — Tuesday, Oct. 19
Season 18 Episode 2 (Week 2) — Tuesday, Oct. 26
Season 18 Episode 3 (Week 3) — Tuesday, Nov. 2
Season 18 Episode 4 (Week 4) — Tuesday, Nov. 9
Season 18 Episode 5 (Week 5) — Tuesday, Nov. 16
Season 18 Episode 6 (Week 6) — Tuesday, Nov. 23
Season 18 Episode 7 (Week 7) — Tuesday, Nov. 30
Season 18 Episode 8 ("Men Tell All") — Monday, Dec. 6
Season 18 Episode 9 (Week 8) — Tuesday, Dec. 14
Season 18 Episode 10 (Week 9 Finale and "After the Final Rose") — Tuesday, Dec. 21
What to expect from Michelle Young's season of 'The Bachelorette'
Now, Bachelor Nation fans will have to wait and see how Michelle's season of The Bachelorette ends. But the new lead has been hinting at what to expect from her journey over the next few weeks. When speaking with Ben Higgins and Ashley Iaconetti on the Almost Famous podcast, Michelle teased some "tough conversations" with her cast.
"We had some tough conversations," Michelle said. "We had conversations about race, we had conversations about culture, we had so many conversations about so many different in-depth, solid conversations that I don't think are normally had on this [show]."
She continued, "Those are important conversations that were important to me and also important to the men in my season. So to be able to tap into that a little bit, and have the world to be able to see that, is something that I think is going to be really special."
It seems like we're in for an extraordinary season of The Bachelorette. But whatever happens with Michelle, we already have The Bachelor Season 26 to look forward to at the start of next year. So will the ABC reality series return to Monday nights? At this point, only time will tell. Stay tuned.
The Bachelorette Season 18 airs on Tuesday nights on ABC.