What Patrick Mahomes Said About Fatherhood Before the Birth of His Daughter
NFL quarterback Patrick Mahomes and his fiancée Brittany Matthews have welcomed their first child together. The pair announced the news via Twitter posting their daughter's name, Sterling Skye Mahomes, and when she was born, Feb. 20, with a picture of their newborn holding Matthews' finger.
Prior to Sterling's birth, the Kansas City Chiefs signal caller was asked about his thoughts on becoming a dad, his preference of the baby's gender, and who he will and won't let babysit his child.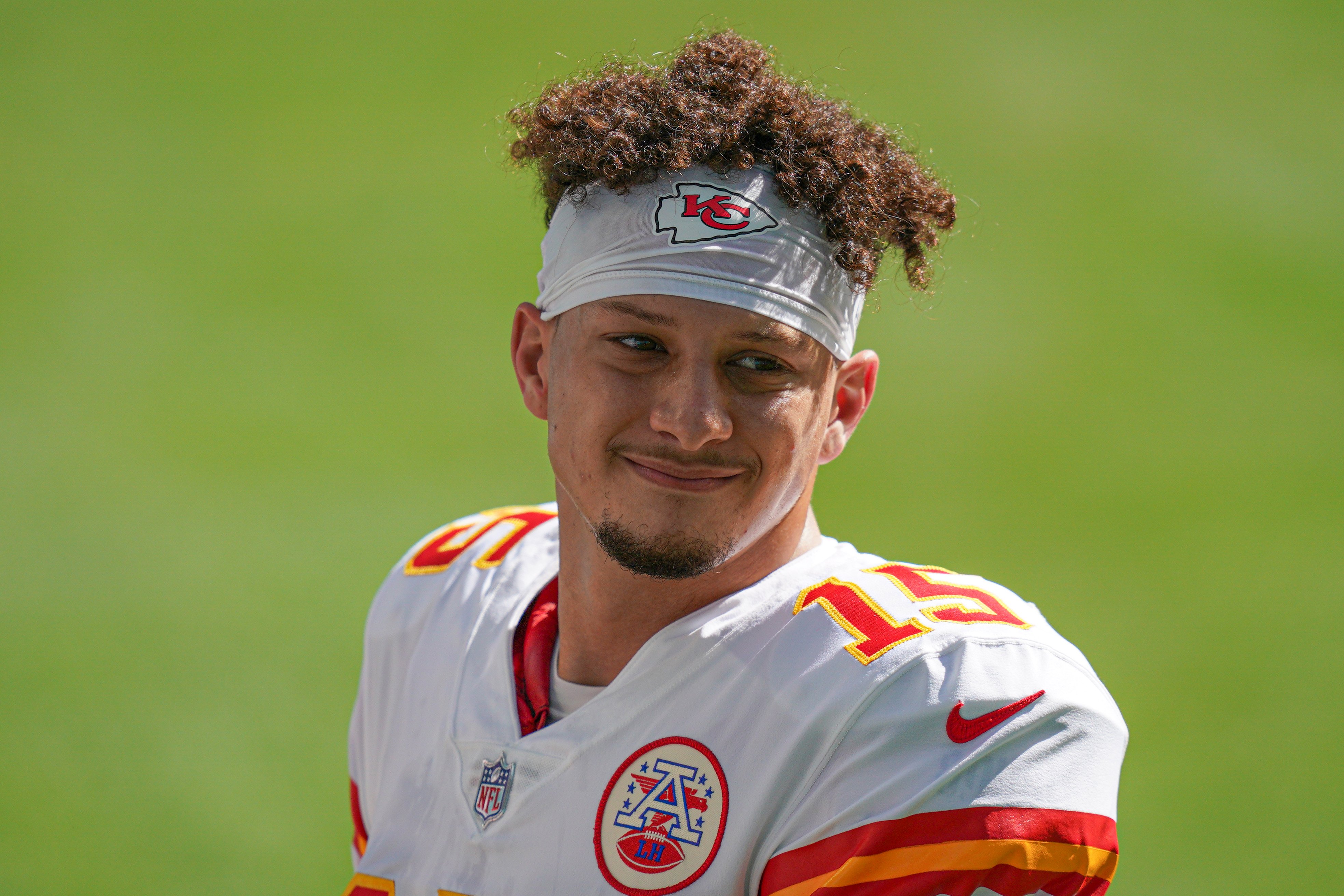 Mahomes says these were the best things to happen to him in 2020
In 2020, Mahomes won a Super Bowl, signed a massive contract extension, and led his team to plenty of victories on Sundays. But he also had a great year off the field as he and Matthews got engaged and learned they were going to be parents.
During his weekly guest spot on 610 Sports Radio Kansas City's The Drive with hosts Carrington Harrison and Sean Levine, Mahomes was asked what was the best thing that happened to him last year.
"It had to be a tie with the engagement and the pregnancy," the athlete said. "Those things are special, that you don't get to happen a lot in your life. Being able to be a dad and being able to get married here soon, I'm truly thankful for that."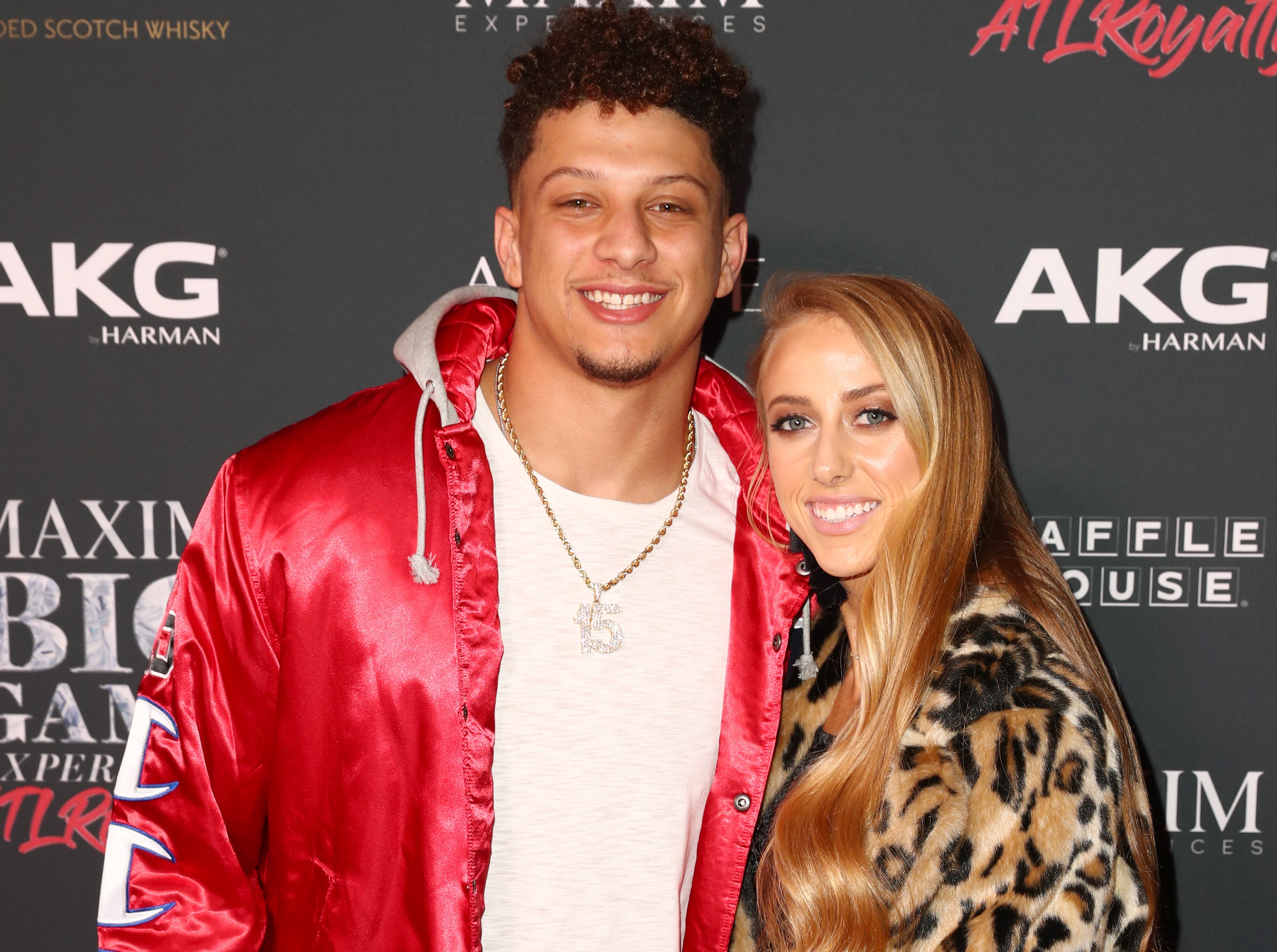 Before finding out the sex of their baby, Mahomes stated that he did not have a preference of a boy or girl, telling Harrison and Levine: "Hopefully I have a healthy baby and someone I'll be able to love for the rest of my life."
What sport does he want his child to play?
Before joining the NFL, Mahomes opted to play football over baseball. The latter is the sport his father played. So what sport would he tell his child to play? 
"I would tell (them) to just follow (their) heart," Mahomes replied. "That's what my parents told me. Just go out there and whatever you do, just do it to the best of your ability, no matter what that is. It could be baseball, it could be basketball, it could be being a doctor, it could be a lawyer. Whatever it is, and whatever my kid wants to do, I want [them] to go out there and be the best they can at it."
Which of his teammates Mahomes won't let babysit?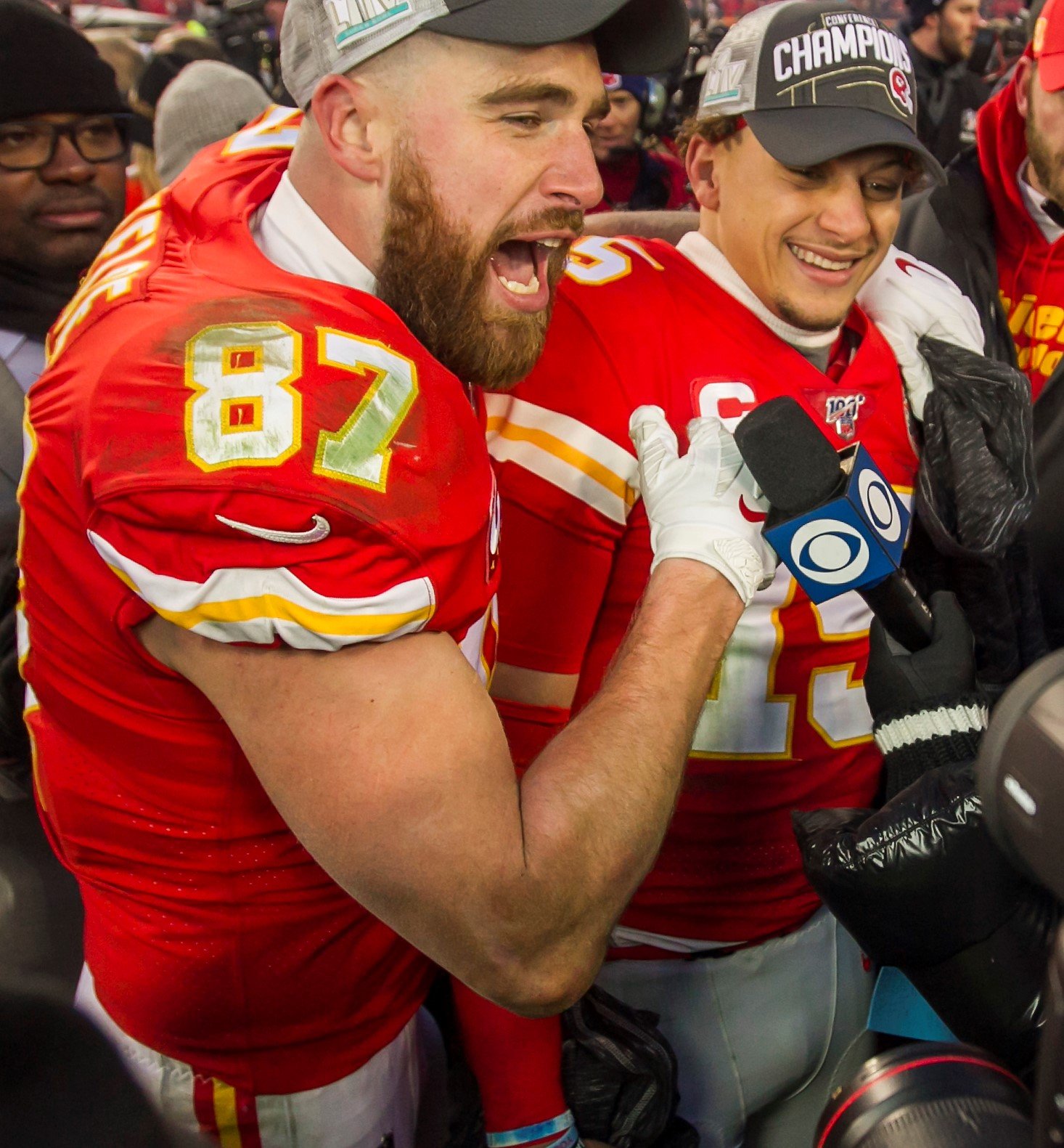 RELATED: Patrick Mahomes Has 1 Surprising Habit He Does Way More Often Than Most People
When the day comes that Mahomes and Matthews need a sitter for Sterling, the quarterback knows which of his teammates he would call and who he wouldn't.
"I'd say [reserve quarterback] Matt Moore or someone like that who's responsible," Mahomes told ESPN. The NFL star also joked about who he would not ask to babysit his child saying, "I can't let Trav [Travis Kelce] or anybody. You never know what would happen."